When HGTV announced the second season of its popular renovation series, "Home Town Takeover," many fans were excited to see what the network had in store. However, for Jenny Marrs, one-half of the popular HGTV couple behind "Fixer to Fabulous," the idea of joining Ben and Erin Napier for the show's second season was a "hard sell."
Read more as we will talk about Jenny Mars on the second season of "Home Town Takeover', them helping to carry the load, and Jenny said the show caused a ripple effect.
Jenny Mars On The Second Season of "Home Town Takeover'
In an interview with Country Living, Jenny revealed that joining the couple Ben and Erin Napier for the second season of the show was "a hard sell." She explained that it was challenging to find a way to fit the filming schedule into their already packed journey.
Jenny and Dave are a dynamic duo that has captured the hearts of viewers with their hit show "Home Town" on HGTV. The couple, who reside on a farm in Bentonville, Arkansas, with their five beautiful children, have been renovating homes in their community since 2019.
However, their latest project required them to step outside of their comfort zone and travel to Fort Morgan, Colorado, to film "Home Town Takeover."
Despite the challenges of being away from their family and community, Dave, a proud native of Colorado, couldn't resist the opportunity.
Teaming up with fellow HGTV stars, the Napiers and Marrses set out to give Fort Morgan a much-needed facelift. The six-episode season follows the team as they work to complete 18 renovation projects across homes, local businesses, and public spaces.
From refreshing a local bowling alley to revitalizing a public park, the goal of the renovations is to amplify the town's charm, build community pride, and catapult Fort Morgan into a new era of limitless potential.
It's clear that Jenny and her husband Dave's passion for renovating homes goes beyond just creating beautiful spaces. Their mission to revitalize small-town America and bring communities together is truly inspiring. Tune in to "Home Town Takeover" and witness the magic of their transformative work firsthand.
The Napier Couple, Erin and Ben, asks the Marrs couple, Jenny and Dave, to help Carry the Load
During the show's debut season, the Napier couple took on the daunting task of restoring Wetumpka, Alabama, to its former glory. However, the undertaking was no easy feat, and Erin and Ben found themselves struggling to keep up with the demands of the job.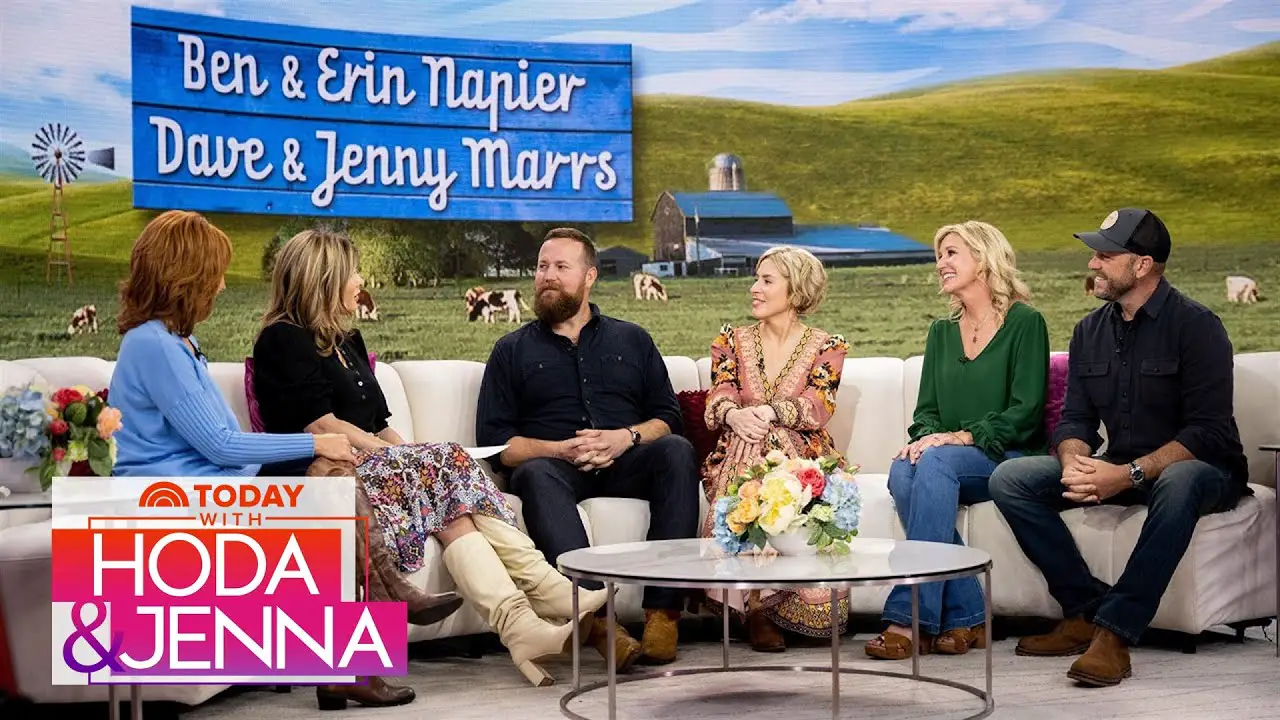 In a bid to make the show's second season more manageable, the couple asks for the help of Dave and Jenny Marrs. The group is set to embark on a new adventure, breathing life into another small town in need of revitalization.
Erin expressed her excitement about the new season on Twitter, stating that Jenny and Dave are going to help her carry the load so that they can do more without losing their collective sanity.
Despite the show's massive success, with season one garnering over 21 million viewers, Erin has expressed reservations about doing a second season. In a tweet, she revealed that the "takeover life" was not always compatible with family life.
With two young daughters, Helen and Mae, and their businesses to run, the couple's plate is already overflowing.
Ben acknowledged the challenges of the first season, revealing to Country Living that they were in the midst of potty-training Helen, and Erin was pregnant with Mae. Despite the difficulties, the couple remains committed to their mission of bringing goodness to the world. "
Jenny said that the show "'Home Town Takeover" caused a ripple effect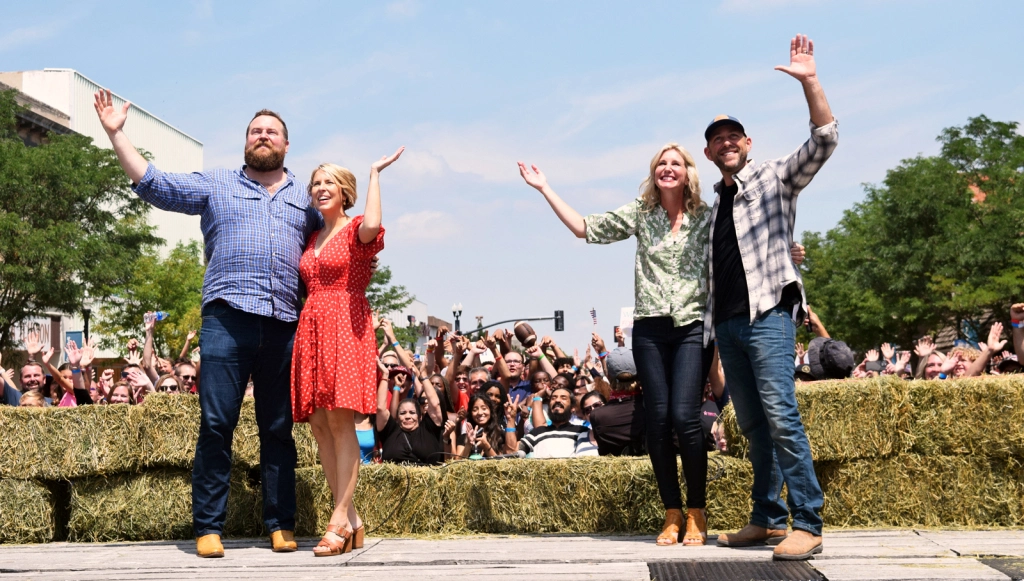 Jenny's beaming smile said it all as she sat across from Jenna Bush Hager and Reba McEntire on the set of "Today with Hoda & Jenna." She had just finished explaining how the hit show "Home Town Takeover" had breathed new life into her beloved Fort Morgan. "It's like a ripple effect," she said, her eyes sparkling with enthusiasm.
Erin, who was also a guest on the show, chimed in, adding that even though not everyone could afford a complete makeover, the spirit of improvement was contagious. "Everybody starts doing the improvements that they can," she said, her voice filled with pride. "It's like a domino effect. And before you know it, the whole town feels alive again!"