As we know, Erin Napier, the "Home Town" host, never leaves a chance to appreciate her beloved husband, Ben Napier, and she is never shy to do so in public. Recently, The HGTV star captured a perfect picture of her husband making easels for her and their daughters.
But Erin didn't just snap her husband's photo to limit the picture to herself and decided to share an appreciative post for his hardwork on her Instagram. On 6th March 2023, she featured her husband working in his shop to make an easel for his wife, Erin, and daughters, Mae and Helen.
Along with the picture, the HGTV host wrote, "while we napped, @scotsman.co built us, girls travel easels." After the photo was online, the fans could not help but shower her comment section with appreciative messages. And because it was unusual to see Ben without his shirt, most of them talked about it.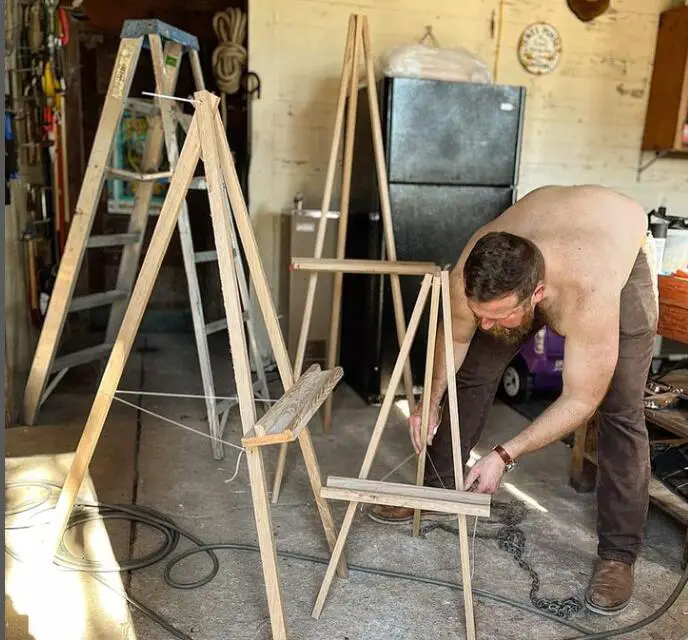 The picture was so sweet that even the famous bassist Jarrod Tarvis aka Col J.T. Cure commented,
"Gettin hot in Mississippi this time of year." Likewise, one of the couple's fans wrote, "Ahem… shirtless 😎 that needs to be added in the caption. Ben is SHIRTLESS 🙌🏻💪🏻🤩"
"That man is a treasure. I think you already know that❤️," commented another follower. Also, the first comment on the post was, "Too, too sweet; it's the little things that make such a big difference, Erin. You and the girls are so blessed; why couldn't we all have a Ben in our lives??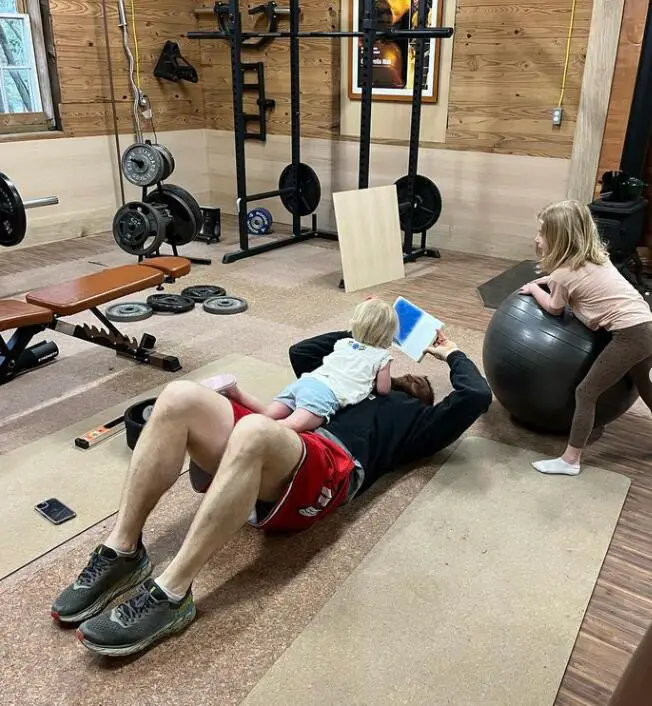 As said earlier, this is not the only time Erin Napier publicly appreciated her husband. For instance, on 3rd March, the host cherished her husband's efforts in making a gym at the family's farmhouse.
On Instagram, she shared an adorable photo on Instagram which depicted Ben lying on the floor while reading, with his youngest daughter Mae resting on top of him and his other daughter Helen playing with an exercise ball nearby. Erin captioned the adorable picture by writing,
"Somehow despite having a torn rotator cuff and us barging in and slowing him down daily, @scotsman.co has been building a gym in the barn and lost many lbs. and holy smokes what a babe with good blood pressure 😄"
While Ben is caught up building the family gym, Erin is occupied with her new book, "Heirloom Rooms." The book is all set to release on October 2023. The "Home Town" host revealed the good news of her new book in February and said that the book is all about how imperfectly perfect a house can be.
Erin said she wrote the book to make people aware that we should cherish the imperfections of our homes. She says people are so impacted by the perfectly decorated pictures of houses in the online world they have forgotten the true essence of their houses, i.e., the lives lived and memory created in those rooms.
According to the author, how we decorate our homes is just a reflection of our personalities. Still, our home is actually a reflection of our everyday lives, challenges, joys, sorrows, and the growth of our families.