The Napiers started hosting a new HGTV show, "Home Town Takeover," in 2021. After receiving great love from the first season, fans were worried when it was not renewed for Season 2 in 2022.
However, in July 2022, Ben and Erin announced that the "Home Town Takeover," would come back with a new season. In Season 1, Ben and Erin Napier renovated and restored the neighborhood of Wetumpka, Alabama, and for Season 2, the couple announced that they would be heading to Fort Morgan, Colorado.
According to People, the residents of Fort Morgan were informed about getting a town-wide makeover on the popular HGTV show's Season 2. Interestingly, it won't be just Ben and Erin on Season 2; they will be accompanied by another popular HGTV host, Dave, and Jenny Marrs.
Together they will be conducting a significant makeover in order to revitalize Fort Morgan and make it a lively destination for visitors.
"We're honored that Ben and Erin asked us to join them on this project because we got a little taste of it last year, and we just really loved the show,"
said Jenny, who hosts "Fixer to Fabulous with her husband, Dave Marrs. They live in Bentonville, Arkansas, with 5 children.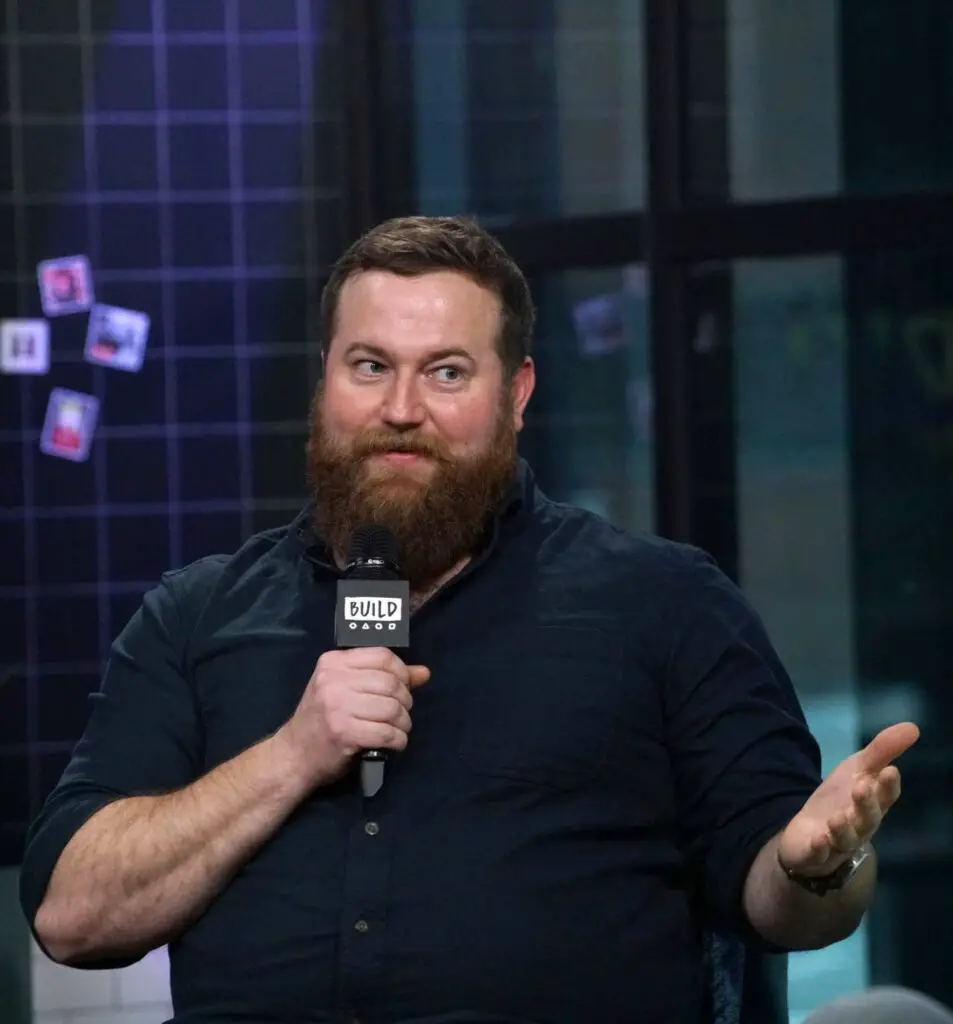 Likewise, As Dave grew up in a small town in Colorado, he talked about being very excited to see what the people of this town do, as it is hard to manage small businesses in the towns like Fort Morgan. While the Marrs helped the Napiers in some episodes of Season 1, they will now be entirely involved in Season 2.
Similarly, in October 2022, Ben and Erin shared a little peek at what to expect on "Home Town Takeover," Season 2.
On 3rd October 2022, Ben shared the behind-the-scenes pictures from their Season 2 filming and a small video of him and Erin traveling to Fort Morgan, Colorado, in their antique vehicle.
In the caption, he said, "My #HomeTown might be Laurel, MS, but I'm missing the colder weather and winds out on the high plains in Fort Morgan, CO. I guess I've got #FoMo." 
Moreover, as Fort Morgan will be restored in the new Season, Ben thinks that though the town is very different from Wetumpka and Laurel, they all have the same problem.
Likewise, the hosts stated that they have many success stories from Wetumpka after restoration and wish the same to happen with their new project.
"Home Town Takeover" was supposed to launch in early 2023, and now its precise premiere date has been disclosed, which is 30th April 2023.
Hence, as experienced renovators, the Marrs and the Napiers are all ready to apply their knowledge, including their learning from Season 1, to revitalize a new town in Season 2.