The beloved "Home Town" co-host and author Erin Napier has decided to share the story behind every imperfectly perfect house. In early February 2023, she updated her followers about her new book, "Heirloom Rooms: Soulful Stories of Home."
Bored with how magazines and the online world present a flawlessly managed house, Erin said she wrote her new book to celebrate the imperfections of houses. Now, please continue reading to know everything about Erin's upcoming book, as we also provide the details on pre-ordering.
Erin Napier Upcoming Book: When Will it Launch and How to Pre-order?
Napier's upcoming book, "Heirloom Rooms," will be available in the bookstore on 3rd October 2023. According to Erin, her 3rd book is a collection of personal essays and images from their house that highlight the true meaning of home.
In each of her essays, Erin Napier shares the distinct story behind every room in her Laurel home, where she lives with her husband, Ben Napier, and their two daughters, Helen (5) and Mae (19 months).
The HGTV host has created a warm and inviting home filled with memories. And in her book, she not only shares her own experiences but also emphasizes the distinctive spaces of her loved ones.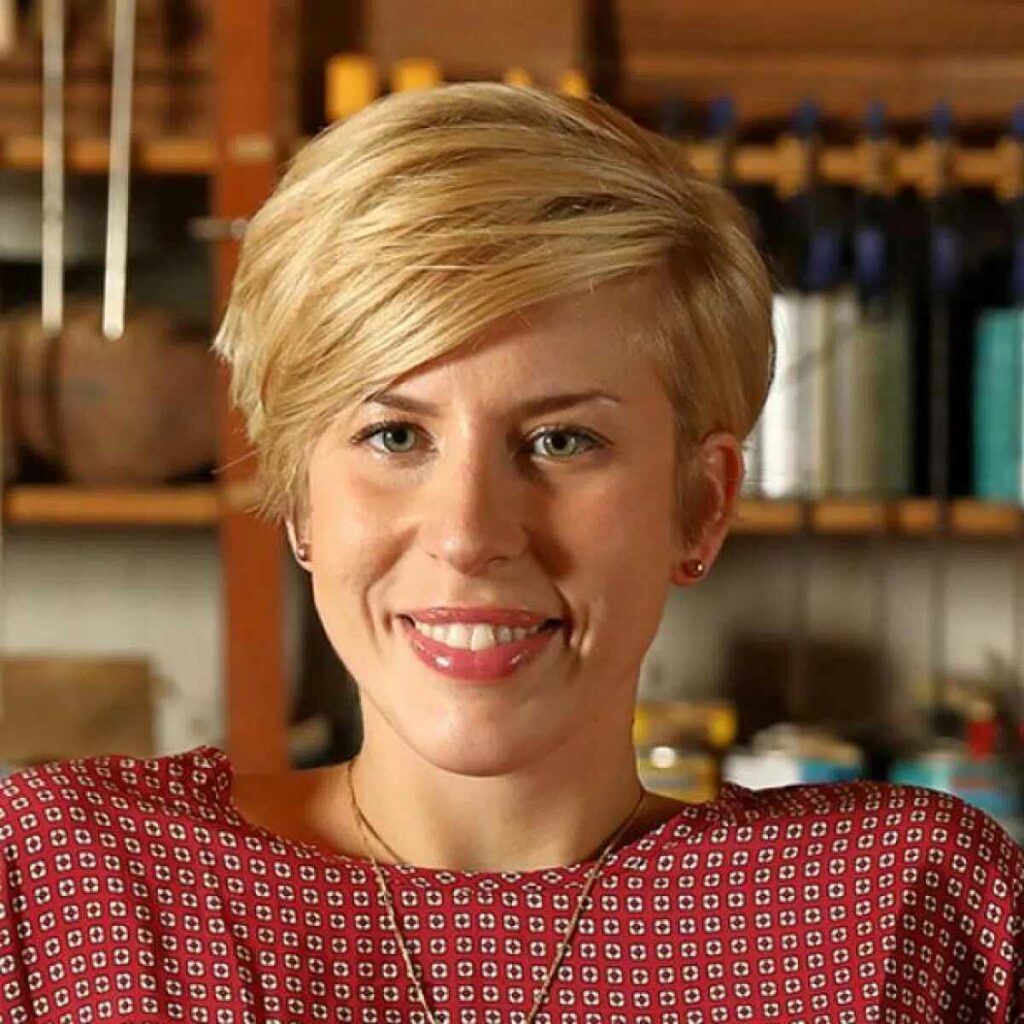 In her recent Instagram post, she said she invited her friends and family to contribute to her book by sharing the stories of the house and unfiltered natural photos of their houses. Moreover, Erin's new book is more than just a collection of stories and pictures.
Through her book, she wants her readers to reflect on the memories they created with their respective homes and change how they view their homes. The "Home Town" presenter says each house has flaws, and the beauty of those flaws inspired her to write a new book, "Heirloom Rooms."
Inspired by the online world, people focus on the perfectness of their houses, forgetting about all the memories created there. "How perfect and clever can our houses be seems to be the refrain of social media. But what about the life lived in those rooms?" says Erin.
The reality TV star, who is herself a designer at HGTV, says that the design of a house is an external representation of what we are and what we like. But, it is the pleasures, celebrations, tragedies, failures, and progress of a family that truly make a house a home.
"Heirloom Rooms" is also believed to reveal the story of Naiper's home, including how the house she desired as a child became her home. Finally, according to Erin's Instagram posts, her upcoming book, "Heirloom Rooms," will soon be available in all the local bookstores and can be purchased online.
And eager readers can pre-order the book from the link in Erin's Instagram bio. It can also be pre-ordered on Amazon. The hard copy costs $35, and the Kindle version costs $16.99.
Was the Previous Book by Erin Napier A Success?
As "Heirloom Rooms" is the 3rd book by Erin Napier, she had written her first children's book, "The Lantern House," before it. This book, released in May 2022, portrays the feeling of a house after the family that lived there for years has moved out.
The book says that it gets dark and lonely after we move out of our house, and the house will dream of a family that will love it again. As a home renovator, Erin says she found writing "The Lantern House," easy, and she created the rough draft of the book in just 30 minutes.
The book was hugely successful, making Erin Napier a New York Times Best Selling author.