Tad Starsiak, full name Thaddeus Starsiak's popularity is the outcome of his longtime TV appearance as an HGTV star. He appears in the home renovating series, Good Bones (2016-2022), alongside his godmother Karen Laine and his elder sister Mina Starsiak.
Moreover, he has also gained high fame as the founder of "Love Heals," a brand that sells clothing items and promotes love for everyone. It appears the HGTV star has recently found the love of his life.
His social media features several pictures of him with a lady named Anna Spiars, making his fans curious about the matter. Thus, in this article, we look put shed light on Tad Starsiak's love life and reveal details about his wife-to-be Anna Spiars. Let us dive right in.
Who is Tad Starsiak's wife-to-be Anna Spiars?
Although Tad always promotes love for everyone, he was yet to reveal his love life publicly. The HGTV star had kept his personal life details away from social media.
However, he recently disclosed his girlfriend's identity to his Instagram followers. Born in 1993, Tad celebrated his 29th birthday last week on 19 September.
On his special day, he uploaded several romantic photos with his girlfriend Anna Spiars. It was the first time Tad revealed about her on social media.
Alongside the birthday celebration pictures, he wrote a message thanking his friends, family, and Anna Spiars for their unconditional love. A part of his Instagram status read, "Thank you to my amazing friend Indy Gillian and my sweet, sweet woman Anna Spiars for giving me the best birthday yet and all the amazing people who showed out. I'm so blessed. I'm so grateful. I'm so happy."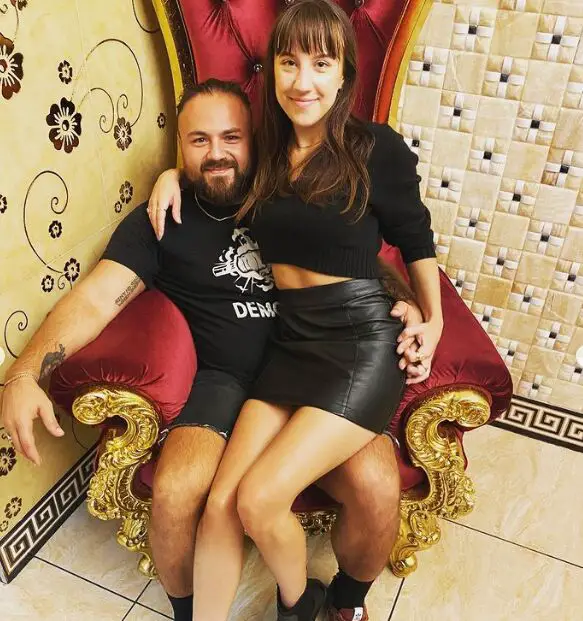 Tad's girlfriend, Anna Spiars, is a Greater Indianapolis native. According to her LinkedIn profile, she is currently associated with an Indianapolis-based chartered accountancy firm named OnTarget CPA as their staff accountant.
She joined the company in February 2022 and has been since working there. Additionally, Anna also holds over five years of experience as a Customer Service Representative.
Anna is an alum of Indiana University-Purdue University. She enrolled there in 2018 and graduated in 2021 with a Bachelor of Accounting and Finance degree. Before that, she also earned Business Administration Associates degree in 2018 from Ivy Tech Community College.
Tad's wife-to-be, Anna Spiars, features on Instagram as @annaspiars. She has 603 followers as of writing this article on 23 September 2022.
His rumored Wife (Ex-Girlfriend) Christina Eslinger
The Good Bones star, Tad Starsiak, date his ex-girlfriend Christina Eslinger for some time in 2020. The pair first met via one of their common friends and soon after began their love journey.
While in the relationship, Tad and Christina regularly posted about each other on their respective social media handles. However, in January 2022, both of them removed all photos and posts that featured each other.
Like Tad, Christina also belongs to the real estate industry. She is a real estate broker currently working at F.C. Tucker Co. Inc. On Instagram, Christina features as @ms.chrissy.e where she has 1484 followers. As of now, she resides in Downtown Indianapolis.