Most of the time, people search for design inspirations for their houses because hiring a professional is sometimes out of the budget. Therefore, shows like Good Bones are a big help because it gives people ideas of how they can flip their houses at a low cost.
Are you curious about the Good Bones series? Please find out more by reading this Wikipedia-type article, which includes information about its cast, location, and upcoming season 8.
Good Bones Show
On the 22nd of March 2016, the series entitled Good Bones aired on HGTV, which hooked up a lot of viewers. Because of its traction, a lot of its fans are requesting to release season 8 sooner or later.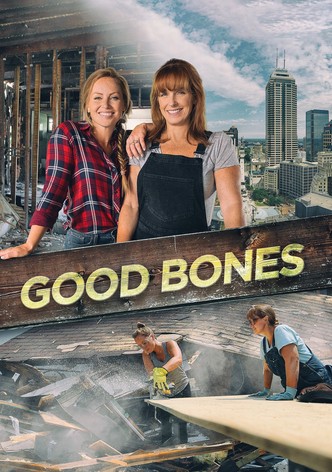 To give a brief background about the show, it began when mother and daughter tandem, Mina Starsiak Hawk and Karen E. Laine, flipped houses whenever they were given time off from their full-time jobs. Initially, it was called Two Chicks and a Hammer, Inc., obviously because of the nature of the partnership.
Where can you watch the show Good Bones?
In this time of technology, watching series is not limited to television only. Lucky for Good Bones' production team and casts, their show is streamed across platforms such as Apple TV, Discovery Plus, HBO, and the like.
Furthermore, the original producer of the series is HGTV, which still streams Good Bones. Fans of the series are happy about the availability of the flipping house show on different platforms because it gives them flexibility whether they want to watch continuously or per episode.
Good Bones Cast
The show would not be possible without the hardworking cast led by Mina Starsiak Hawk, who is one of the initiators of the series. Before being mainstreamed by the Good Bones, she used to wait tables in Indianapolis.
Ever since the show debuted in 2016, Mina Starsiak Hawk has been cast in it alongside her mother. Furthermore, she is working on another project, which is still of the exact nature, entitled Good Bones: Risky Business, to add flavor to their long-time running show.
Additionally, Mina is discovered to be a real estate agent, which aligns with her job as a house renovator. Her expertise in flipping houses helped her land a role in other HGTV series, A Very Brady Renovation and Rock the Block.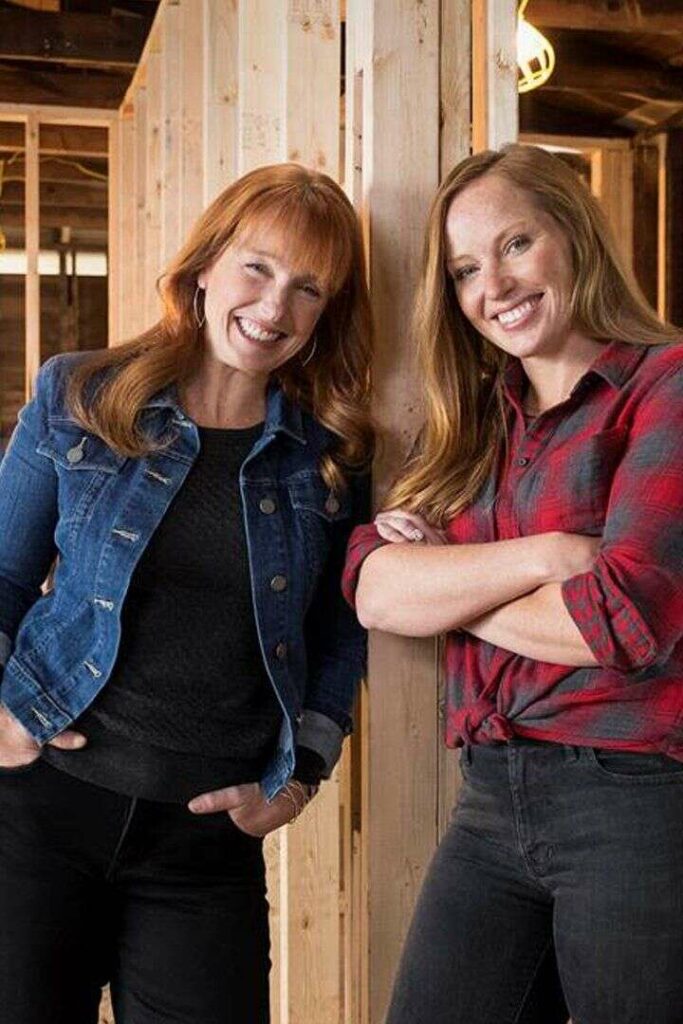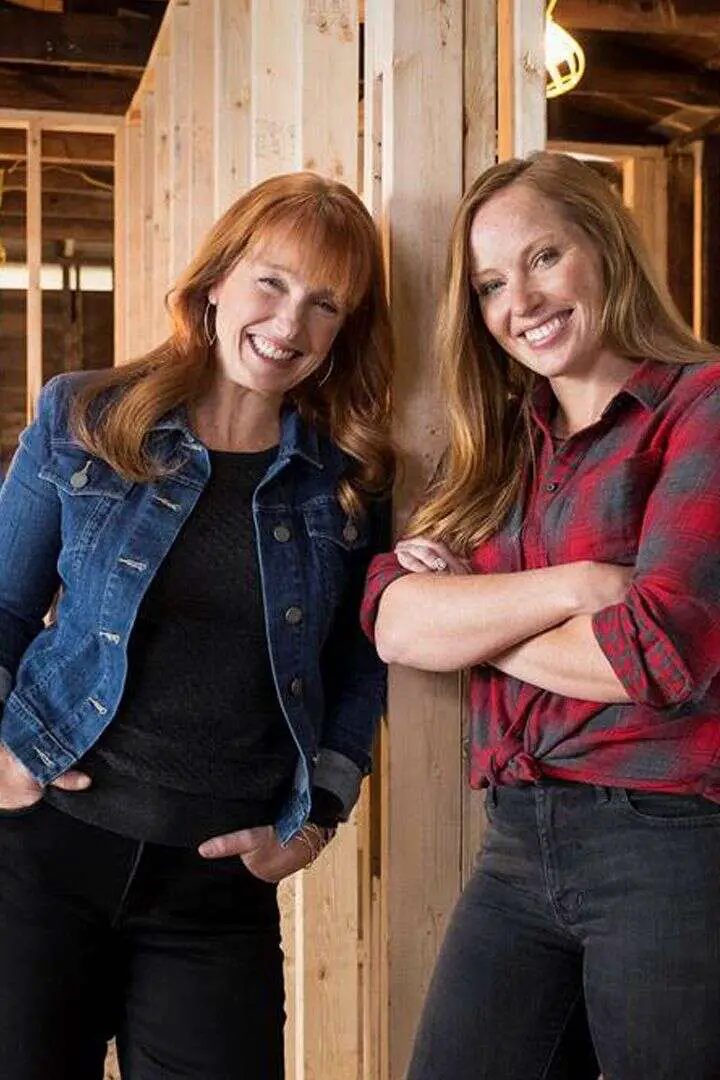 The projects of the show would not be successful without the presence of a project manager under the name of Cory Miller, who usually works alongside Tad Starsiak, who is the property specialist. The two are seen together to help the visions of Karen and Mina come to life without too many problems encountered along the way since they look into these things.
Moreover, there is another essential cast under the name of Austin Aynes, who serves as the team's demolitionist. Like everyone else, he was there from the beginning, which makes him an essential part of the pack.
Last but definitely not least is Karen E. Laine, who is the mastermind of the Two Chicks and a Hammer Inc. Before the show, she worked as a defense attorney to make ends meet and flip houses during her and Mina's free time.
When she decided to turn it into a career, it seemed like she found her passion; therefore, focusing on it until she decided to retire in 2019 to enjoy the rest of her time with her family.
However, nothing can withstand the passion she possesses because she has been a reoccurring guest on the show, but without the heavy work because she is now more focused on Do-It-Yourself projects.
Where are Good Bones filmed?
Venturing into different locations is a strategic way of doing business, especially under the nature of real estate. Unlike other series on the streaming channel, the Good Bones is currently focused on flipping houses within their locality in Indianapolis, Indiana.
However, Karen and Mina make sure to maximize their time in each house by working simultaneously. To be specific, they renovated homes in Fountain Square, Bates-Hendricks neighborhood, and Old Southside.
Good Bones: Risky Business
Mina, being one half of the duo who started Good Bones, has been thinking of adding spice to their business by starring in a show that focuses on the renovation of a single house.
Their long-running series has shown the shallow parts of flipping a home, hence the idea of making something that gives the viewers an in-depth look at what renovation is.
It is entitled as a risky business because it purchased a $1.2 million abandoned mansion that seems hopeless because of its state. The objective of Mina is to transform the deemed hopeless mansion into a bed and breakfast, and an events place wherein people can enjoy and socialize.
Furthermore, it is a massive risk because she does not know if the property will produce profits for them, but she is willing to take it as her creative side would be more challenged by the renovation.
Therefore, it will be a win-win situation for everyone because viewers will get to see what renovation really is, Mina will be able to upskill herself in design, and if the project is successful, it would be producing profits for the family.
The nature of the show is like a police operation wherein every move is documented. It is not like Good Bones, in which episodes are carefully filtered to be free of any curse words, which is typical for renovators since they face different kinds of dilemmas every day.
Good Bones Season 8
Ever since the debut of Good Bones, viewers are continuously patronizing the series, hence the attainment of its 8th season. Fans have been waiting for the official announcement, but it was rumored to be filmed in the first quarter of 2023.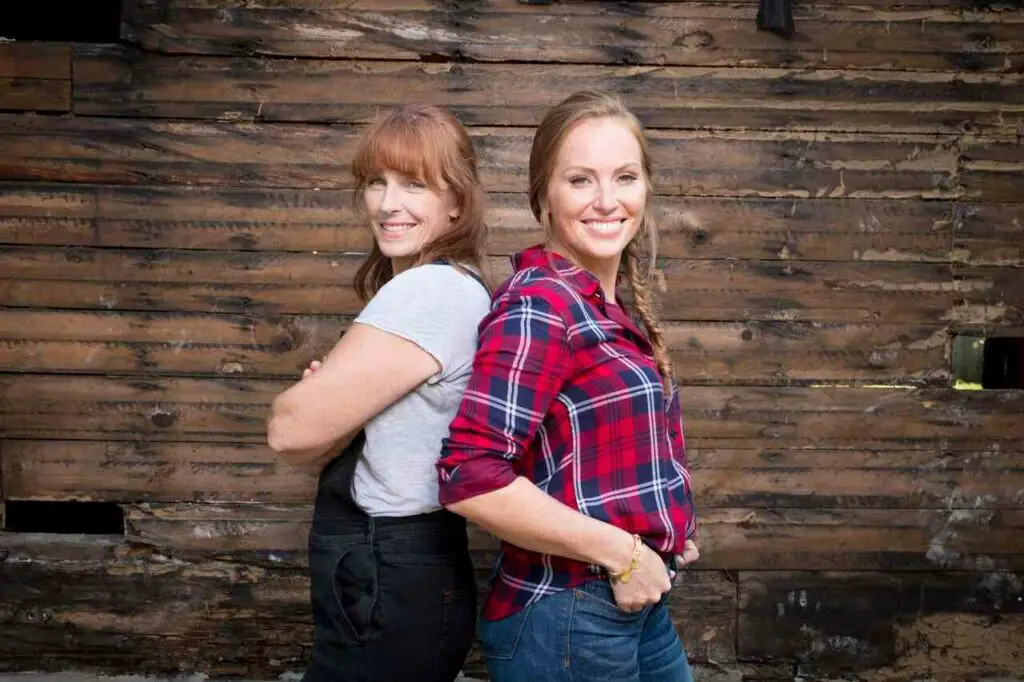 It will not be far from the previous seasons because the cast and the production team are the same. Hopefully, the production team and whoever is included in the filming will not encounter any problems so that the 8th season will be released in the last quarter of 2023 on Discovery+ and HGTV.