Tad Starsiak has best-gained recognition as TV celebrity Mina Starsiak's brother. Moreover, he is also one of the cast of his sister's reality series, Good Bones, which airs on HGTV.
On the show, he helps his sister, Mina, and his mother Karen Laine, in demolishing and renovating houses in the neighborhood of Indianapolis. Besides being a demolition expert and TV star, Tad is also a businessman.
He is the owner and founder of a clothing and apparel brand which he has named Love Heals. So, how was Tad Starsiak inspired to start "Love Heals."
Tad Starsiak's Mother's Demise
Although Tad Starsiak calls the TV actress and reality star Karen Laine his mother, they are not blood-related. His birth mother's name is Cheryl and Karen is more of a godmother to him.
Tad's mother, Cheryl, died on 20 November 2005. According to him, Cheryl died because of drug addiction. At that time, Tad was only 12 years old. Hence, he has had a fair share of suffering since before turning a teen.
Initially, Tad was unaware of what really happened to his mother. He revealed in one of his blogs that people around him tried to convince him saying his mother was tired from working and she is just resting.
They tried their best to protect his feeble young emotions. However, he is not too young to not know that something terrible has happened. Tad mentioned in the same blog that his mother, Cheryl, was his motivator, his overflowing mountain of love, and soother.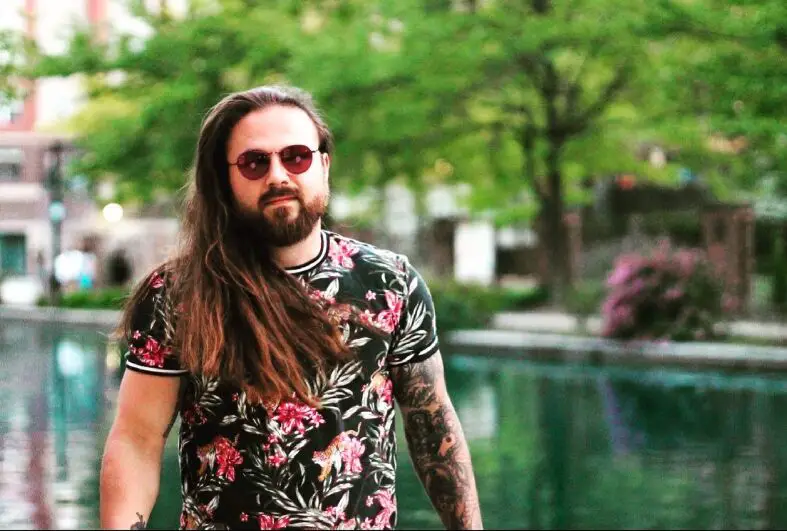 As of 2022, it has been 17 years since Tad Starsiak's mother passed away. On 20 November 2021, he uploaded several old pictures of his mom and wrote a long emotional message about her.
As per the post, Tad has inherited her eyes and heart. Although only for twelve years, she taught him about love and trust in god. Similarly, her death also taught him a very special lesson about the importance of people around him.
His Mother's Death Inspired the Beginning of Love Heals
On 11 September 2020, Tad Starsiak wrote a blog titled, 'Why did I start Love Heals?' As the title suggests, he wrote about what inspired him to start his clothing brand and name it Love Heals.
As the blog goes, Tad believes that Love Heals came into existence in his life because of what he felt as a young 12 years old kid. The absence of his mother's love in his life paved way for the origination of his clothing brand.
When Tad's mother died in 2005, he was left with no one to go to. He felt totally lonely for the next two years or so which led him to believe that he was all by himself and nobody loved him.
It was then he found his way into a retreat when people made him feel loved. They understood his pain and filled with him positivity towards life. Moreover, their love healed him and made him realize that he was there to be loved.
These moments Tad experienced in the retreat taught him the importance of love. He pledged to himself to always be the source of love for others.
Tad wrote,
"Since that day at fourteen years old, I have pledged myself to pursue being loved in the best way I know how. I want to Love the stranger like I do my mother. I want the world to shake with the Love I have in my heart."
So, it is how Tad Starsiak's Love Heals took birth.