"Good Bones" is a popular home renovation and reality TV show that first premiered on HGTV in March 2016. The series features the mother-daughter duo, Karen E. Laine and Mina Starsiak Hawk, as they transform dilapidated properties into beautiful and functional homes in their hometown of Indianapolis, Indiana.
The idea for the show originated from the real-life business venture of Karen and Mina. They co-founded a home renovation company called Two Chicks and a Hammer. The company's name was a playful nod to their family dynamic, with Karen and Mina being the "two chicks," and Karen's son Tad sometimes joining in as the "hammer."
The company'gs mission was to revitalize distressed properties in Indianapolis and contribute to the revitalization of the city's neighborhoods. Their passion for turning neglected houses into dream homes caught the attention of HGTV producers, who saw the potential for a captivating and inspiring television show centered around their renovation projects.
"Good Bones" made its debut as a pilot episode in May 2015. The positive reception from viewers led to the greenlighting of a full series in the following year. The show's premise quickly resonated with audiences, as it combined the thrill of home renovation with the heartwarming family dynamic between Karen and Mina. Viewers were captivated by the transformation process, the challenges faced during each renovation, and the personal stories behind the homes and their owners.
Throughout the show's history, "Good Bones" has remained a fan favorite, garnering a loyal following and positive reviews from both viewers and critics. Karen's expertise in carpentry and Mina's eye for design, complemented by their natural charisma, have made them beloved personalities on HGTV.
As the series progressed, "Good Bones" evolved, introducing new team members and taking on even more ambitious renovation projects. The show's success also spawned spin-offs, such as "Good Bones: From Demo to Dream" and "Good Bones: Risky Business," further expanding its impact on the home renovation genre.
Over the years, "Good Bones" has not only entertained audiences but has also inspired countless viewers to embark on their own home improvement journeys. The show's emphasis on community revitalization and the transformative power of renovation has left a lasting impact on the way people perceive and approach home improvement projects.
As "Good Bones" continues to delight fans with each new season, its legacy as a heartwarming and inspiring home renovation show remains firmly established in the hearts of its devoted audience.
Good Bones Season 8
After much anticipation, HGTV has officially announced the premiere date for the eighth season of "Good Bones," the popular home renovation show hosted by the talented mother-daughter duo, Karen E. Laine and Mina Starsiak Hawk.
Set to return on Tuesday, August 15, at 9 p.m. Eastern time, the upcoming season promises ten exciting hour-long episodes that will captivate viewers with their impressive transformations and heartfelt stories.
One of the most intriguing aspects of the new season is that it will include special projects involving Mina Starsiak Hawk's younger siblings, Kelsy and Tad. Viewers can look forward to witnessing Starsiak Hawk's expertise as she helps her siblings "reimagine their homes" in unique and personalized ways, adding a familial touch to the show.
Of course, "Good Bones" fans can also expect a plethora of new renovation projects that have become the hallmark of the series. Each episode will showcase the duo's remarkable talent and creativity as they take on challenging properties and turn them into stunning dream homes.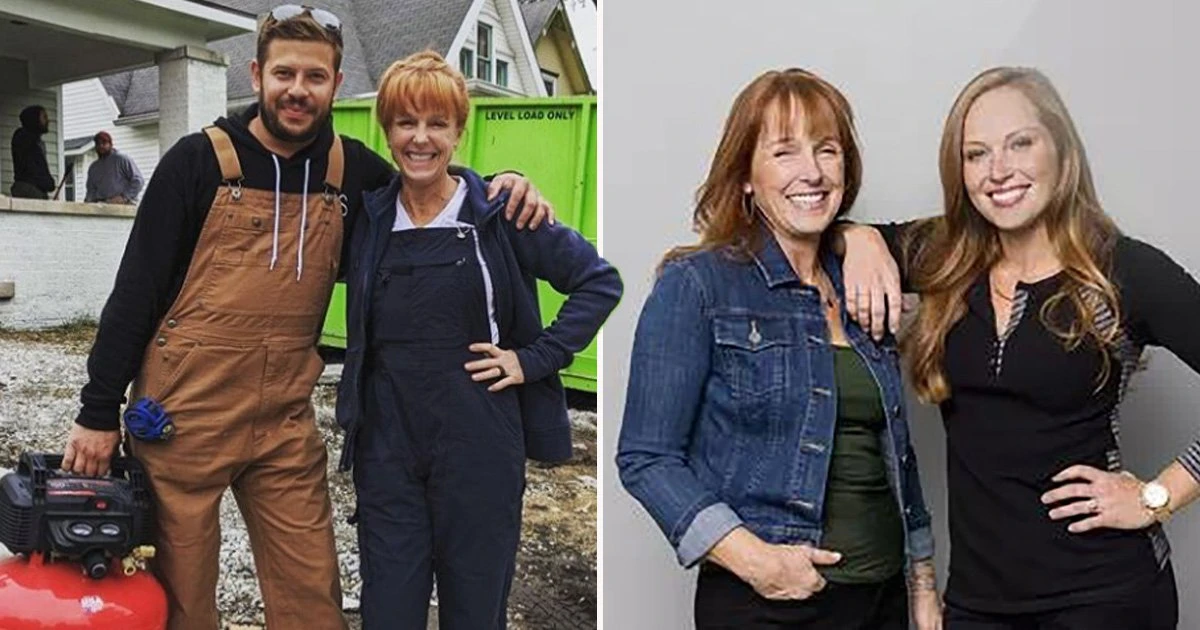 The premiere episode is especially exciting as it centers around a duplex renovation. Mina Starsiak Hawk will take on the task of converting the attic into a rental unit, providing an additional source of income for the homeowners. This type of innovative and strategic approach to renovation is what has endeared "Good Bones" to its dedicated fanbase, and this season is sure to deliver on those expectations.
As always, the show promises an engaging mix of heartwarming stories, jaw-dropping transformations, and insightful design tips that will leave viewers inspired to tackle their own home improvement projects. With the perfect blend of family dynamics, skillful craftsmanship, and the joy of giving homes a new lease on life, "Good Bones" continues to be a must-watch for home improvement enthusiasts and anyone who appreciates the magic of a well-executed renovation.
Is Karen Laine Coming Back?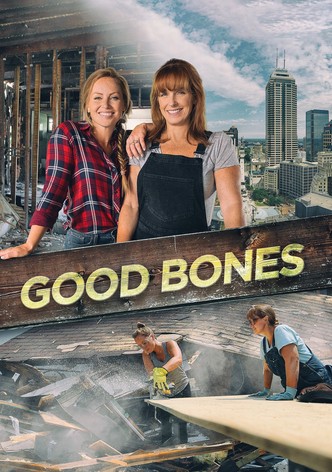 With the exciting announcement of the new season, fans eagerly wondered about Karen E. Laine's role in the upcoming episodes.
Back in 2019, Laine made the decision to retire from Two Chicks and a Hammer, the renowned home renovation company she co-founded with her daughter Mina Starsiak Hawk around 2007. Despite her retirement from the company, it was heartening news for fans to learn that Laine would still be part of the beloved show "Good Bones."
While her level of involvement in the actual physical renovation process, such as demolitions and new construction, has diminished, Laine continues to make appearances on the show. Her contributions may have shifted, but her creative spirit and expertise shine through as she presents DIY projects and lends her valuable insights to the overall design of the renovated homes.
As an integral part of the mother-daughter team, Karen E. Laine's presence on "Good Bones" remains cherished by fans who appreciate her passion for design and her ability to add those special touches that make each renovation project truly unique and memorable.
While her role may have evolved over time, her enduring influence on the show ensures that the magic of "Good Bones" continues to captivate audiences and inspire countless home improvement enthusiasts.
Following Karen E. Laine's Instagram post on July 18, where she shared the exciting news about the season eight premiere date, fans flooded her comment section with inquiries about her involvement in the upcoming season.
One fan, eager to see more of Laine, expressed their excitement by asking, "Will we get to see you in season 8. I have missed you. You are so fun." To the delight of her followers, Laine promptly responded with assurance, saying, "I will absolutely be in season 8!"
Another curious user inquired about the possibility of seeing Laine's own home remodeling journey in North Carolina, asking,
"Are you going to film you remodeling your house in NC?" To this, Laine responded enthusiastically, "I'm heading there next week, and I will post some updates." However, it remains uncertain whether this North Carolina project will be featured on "Good Bones."
Laine's active engagement with her fans on social media has only fueled their excitement for the upcoming season. Her reassuring confirmation of her involvement in season eight has generated anticipation and eagerness among viewers, who eagerly await the return of her creative flair and infectious energy to the show.
As for her own home remodeling project, followers will undoubtedly keep a close eye on her updates, hoping to catch a glimpse of her personal design choices and ingenious renovations. Whether or not her North Carolina venture is showcased on "Good Bones," fans can rest assured that Karen E. Laine's passion for all things renovation and her vibrant presence will continue to leave a lasting impression on their beloved home improvement series.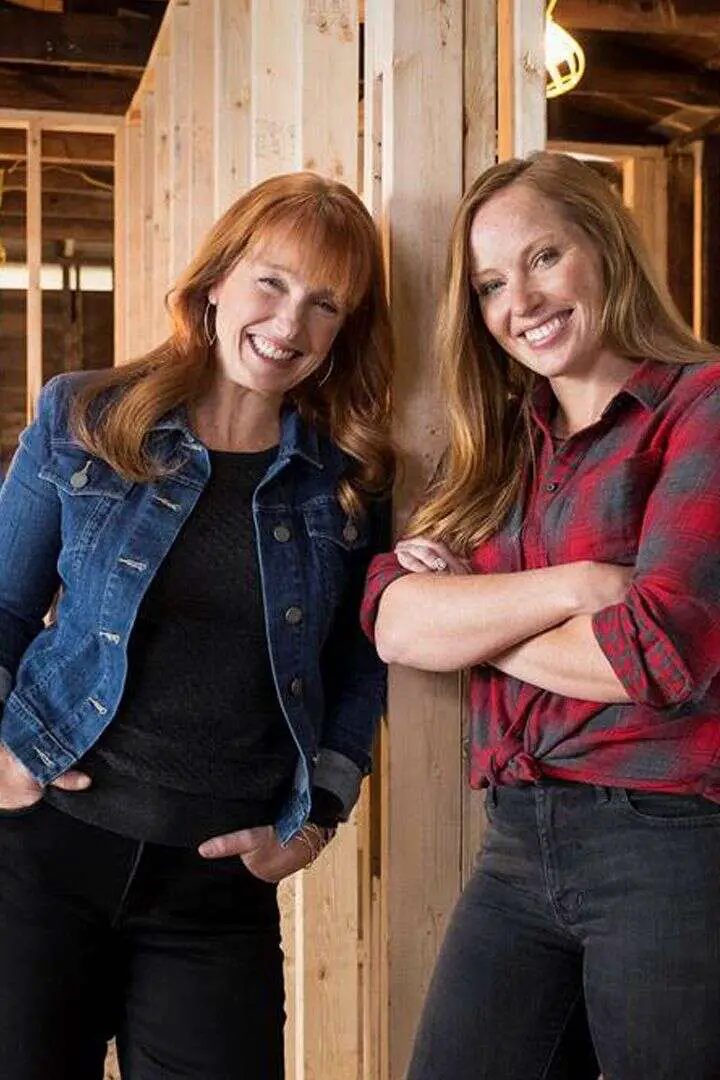 In a heartwarming Instagram post, Karen E. Laine shared a delightful photo featuring two adorable dogs – her daughter Kelsy's goldendoodle Ted and her own toy poodle Adelle. Fans couldn't resist but inquire about Adelle's presence in the upcoming season of "Good Bones."
When one curious user asked, "Will we get to see Adelle on the new season of 'Good Bones'?" Laine replied with genuine candor, revealing,
"I get to see the final version of the show at the same time you do, so I don't know how much Adelle will show up. I can say that she is almost always with me and gets filmed a lot, but I don't know what gets edited out."
Laine's response highlights the exciting unpredictability of television production, where editing plays a crucial role in shaping the final broadcast. While Adelle's adorable presence is captured during filming, the extent to which she graces the screen in the new season remains a pleasant surprise for both viewers and Laine herself.
As a beloved member of Karen E. Laine's family, Adelle undoubtedly brings joy and companionship to her daily life and, occasionally, to the set of "Good Bones." Fans who adore Adelle will be thrilled to know that she is frequently by Laine's side, adding a touch of charm to her renovation endeavors, even if not all moments make it into the final cut of the show.