Tad Starsiak is best known as a reality TV star demolishing and renovating houses on the HGTV reality series, Good Bones. Besides, the show viewers also recognize him as the younger brother of Mina Starsiak, the main cast, and presenter of Good Bones.
On Instagram and other social media handles, Tad frequently appears with his big sister and can be seen praising her. He also about how Mina Starsiak has helped him through the struggles and hardships in his life. So, what is Tad Starsiak's and Mina Starsiak's story? Let us find out in this blog.
Who is Tad Starsiak's Sister Mina Starsiak?
Mina Starsiak is a home renovator, businesswoman, author, and TV celebrity. She has primarily gained fame as Good Bones' star cast where she appears alongside her mother Karen Laine and her half-brother Tad Starsiak.
Moreover, she is the owner of a home decor and furnishing store by the name Two Chicks District Co. which is located in Indianapolis. Mina's TV career began in 2016 when she received an offer from a production company named High Noon Entertainment.
One of the talent scouts of the company messaged her via Facebook and offered a collaboration. Before that call from High Noon Entertainment, Mina had renovated around 20 homes in Indianapolis.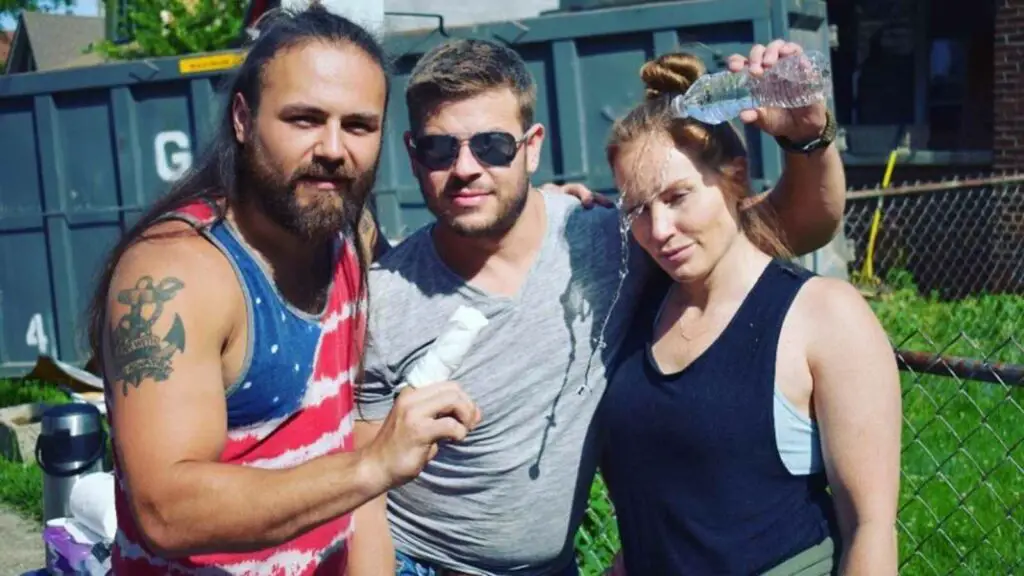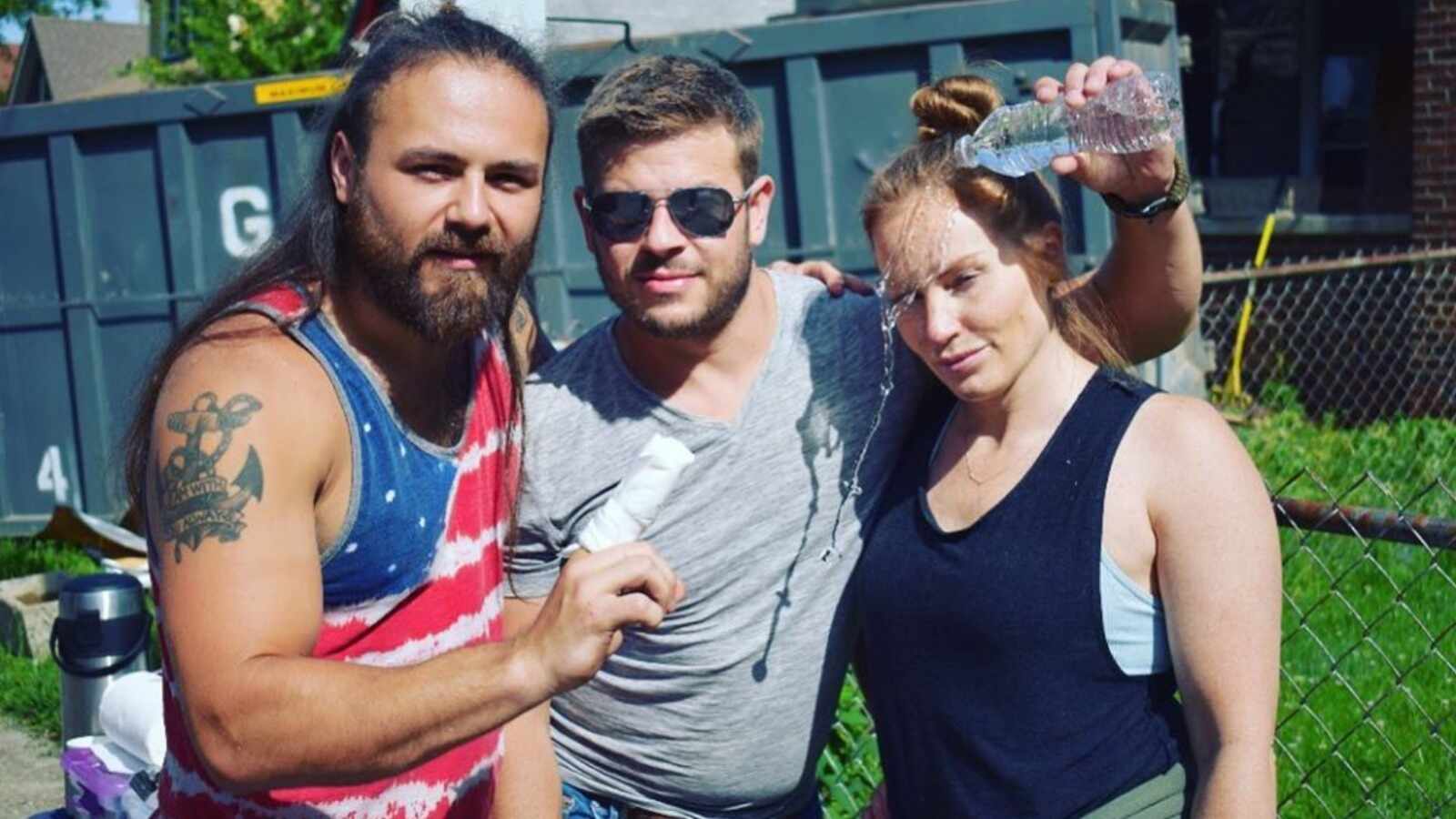 As of September 2022, Mina's show, Good Bones has completed airing seven seasons. Regarding Mina's personal life, she has been married to her husband Steve Hawk since June 2016.
The pair met via Facebook and eventually after several meetings hit it off. They are currently parents to two kids, a son Jack and a daughter Charlotte.
Mina Starsiak's Role in Tad's Life
Tad Starsiak holds a very close relationship with his big sister Mina. Their special bonding can be seen both on TV and social media.
After his biological mother's death in November 2005, Mina's mother Karen Laine took him into the family as her own son. His age at that moment was only 12.
Tad frequently comes up with love posts for his big sister via Instagram. On her 57th birthday in 2019, Tad Instagrammed an adorable post wishing her and thanking her for all the love she has given him.
Moreover, in another post, also on the occasion of her 56th birthday, Tad wrote on Instagram about how Mina has helped him gain success in his career. As per his post, he has been working alongside his sister since she used to work at a restaurant in Indianapolis.
From there, when she started her first home renovating business, Mina took Tad with her and made him her first demoing person. In fact, Mina helped him start his home renovating and demolishing career.
Besides his career, Mina has also been a constant support through his high school and university days. She regularly attended his football games and cheered for him. For all of her support, Tad attributes his success to his loving sister.