Mina Starsiak Hawk, the beloved host of HGTV's "Good Bones," is embarking on a transformative journey. In a recent Instagram video posted on June 29, she graciously took her followers on a virtual tour of Two Chicks and a Hammer's headquarters.
Surprisingly, Starsiak Hawk revealed that the magnificent space, spanning 6,300 square feet, is now up for rent or sale. This decision weighed heavily on her heart, considering it had been her cherished dream over the past decade to establish a permanent home base.
However, as life presented unforeseen changes, she realized that her current circumstances no longer necessitate such an expansive setting.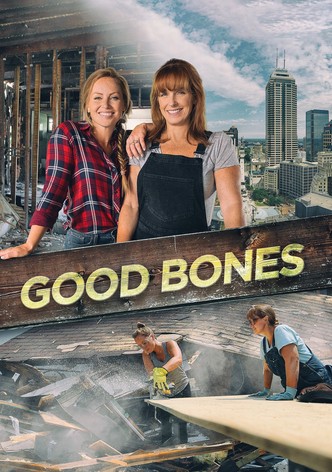 Starsiak Hawk didn't go into the full details of why she is moving out of her Two Chicks HQ, however, she did share that she is back to working out of the "in-law suite" at her house.
Fans Wonder if 'Good Bones' is Cancelled After Mina Starsiak Hawk's Vague Instagram Update
Starsiak Hawk began tearing up while talking vaguely about the recent changes in her life that have caused her to no longer need the 6,300-square-foot headquarters.
"I don't know where I am yet, which is why I've just shared a little bit, but I am very, very excited," Starsiak Hawk shared with her followers, "It doesn't look like I am right now, because I'm crying, but a lot of exciting stuff coming. A lot of changes. A lot, a lot, a lot of changes in a very short amount of time, which is always tricky."
Starsiak Hawk teased that she has already recorded a "Hiroshima Day" episode of her podcast, "Mina AF", which she is not quite ready to release, however she plans to release this and another update episode with more information soon.
As viewers embarked on Starsiak Hawk's headquarters tour video, they seized the opportunity to shower the HGTV star with heartfelt messages of support and extend their well wishes.
However, amidst the flood of positivity, fans couldn't help but express their own bewilderment and ponder about the enigmatic changes unfolding in Starsiak Hawk's life.
Comments overflowed with a mix of confusion, curiosity, and various thoughts as everyone sought to unravel the mysteries behind her recent endeavors.
"I'm so lost as I feel like it was just yesterday you all moved into that new HQ. Please share more but you don't have to share the farm on what's going on. Are you still going to do the show or are you done?" one user wrote, to which Starsiak Hawk responded, "right! It was just yesterday! But…. But you blink and things change."
"So is Good Bones ending? So confused…." another user commented.
"Love everything you do and look forward to the podcast every week! Whatever you decided is best for you and your family in this moment and we'll follow you anywhere!" a third user added.
"Just tell us what's happening so no one has to guess. 🤷🏻‍♀️" one impatient user commented, with Starsiak Hawk responding, "you don't have to guess. But I do ask that you have patience until I'm ready to share. I've always been an open book and will continue to be, when it's the right time. Until then, thank you for the patience."
Mina Starsiak Hawk is Back Working on Renovations
Among the myriad of changes in Starsiak Hawk's life, one thing she could definitively confirm is her return to undertaking home renovations for clients.
In a candid Instagram Story shared on June 29, the "Good Bones" host revealed that due to an absence of breaks, she had been unable to engage in client renovations for a considerable period.
However, she excitedly disclosed the commencement of a remarkable new project, offering her followers a tantalizing glimpse into its potential.
The transformation she envisioned involves converting a garage into a multifunctional space, encompassing a dining area, a laundry room, and an expansive outdoor deck and patio.
With this venture, Starsiak Hawk embarks on yet another captivating renovation journey, showcasing her immense talent and unwavering dedication to her craft.