Tad Starsiak has claimed massive TV and internet fame as an HGTV star. He appeared in the HGTV's home-flipping reality series, Good Bones from 2016 to 2019.
Moreover, he is also known to the show's fans as the half-brother of the show's mainstay cast, Mina Starsiak Hawk. Besides his TV appearance and relationship with Mina Starsiak, who really is Tad Starsiak?
Let us deal with his detailed biography, professional career, and net worth. In addition, we shall also discuss if Tad Starsiak is married to his wife or not.
Who is Tad Starsiak?
Tad Starsiak is a reality TV personality, realtor, demolition expert, businessman, and general contractor. He is currently associated with her sister's business, Two Chicks and a Hammer where he works as a project manager.
On TV, Tad made his debut with the HGTV show Good Bones in 2016. Although the focus of the show is primarily on Mina Starsiak and her mother Karen, Tad has gathered a good amount of attention from the public because of his irresistible energy.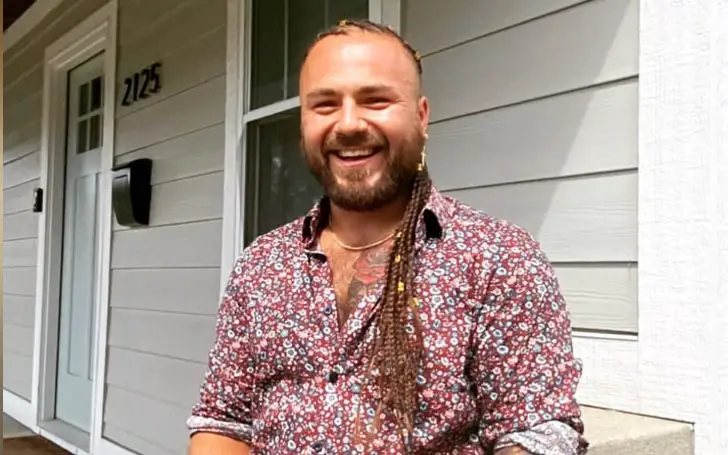 He appears on the show as a demolition guy and helps his sister with home renovation work. Moreover, what is more, interesting about Tad is that he does things in his own unique way that most people doubt. And, it is one of many reasons why he has received so much love from the viewers.
Besides TV shows, Tad Starsiak owns a clothing brand named Love Heals. His company's primary focus is on observation and growth.
He sells clothing items such as tank tops, t-shirts, etc. Moreover, he also models himself for his apparel on his Instagram handle @the_demogod. As of September 2022, Tad has over 36.9K people following him on the handle.
Tad Starsiak is Mina Starsiak's Half Sibling.
Tad Starsiak's birth name is Thaddeus Starsiak. Verified information about his birth details and parents' lack on the web. Reportedly, his mother passed away when he was only 12 years old. After that, Karen Laine became his godmother.
Mina's mother Karen Laine took Tad under her when he was around 12 years of age. Karen considered him as her own son.
In an interview with HGTV in 2018, Tad talked about how Karen has cared for her after his birth mother passed away. He said, "When I was going through that rough time, every day I woke up and she was there for me.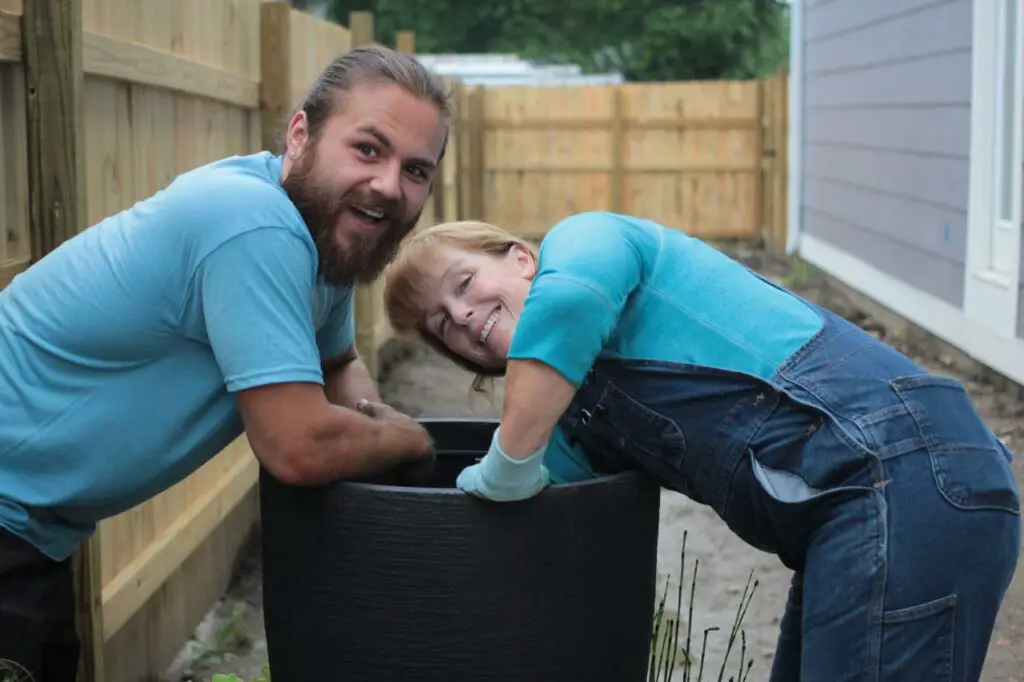 It's great having her as a teacher and as another mom." Although Tad and Mina are not related by blood, it is not hard to see through their very close relationship.
They stay together as one family and shared a loving family bond. Moreover, on Mina's birthday on 26 November 2019, Tad Instagrammed a beautiful and emotional birthday post for her.
Alongside a series of brother-sister photos, he wrote about how she has helped him become a better person. His status read, "Happy birthday big sis @mina_starsiak_hawk.
I appreciate and love you dearly and am grateful for all the free drunk haircuts you give me! I'm a better person because of you in many ways. I love you."
Regarding Tad's early life, he volunteered at a zoo in Indianapolis during his elementary school days. Later, during his high school years, he worked on several community welfare projects.
For college education, Tad enrolled in Indiana University where he was involved in athletics. He was also in the University's cheer squad. Then, before joining his family for Good Bones, Tad worked at the Universal Cheer Association as a cheer instructor.
Is Tad Married to His Wife?
The Good Bones star, Tad Starsiak is not married as of September 2022. He relatively remains secretive in terms of relationships and private life.
During his TV appearance, HGTV also did not showcase any of his personal life sides. Thus, the media and internet sites currently lack information about his love life or marriage.
Tad is active on Instagram and has uploaded several pictures and posts. However, none suggest anything about his personal life.