When HGTV fans think of the popular show "Good Bones," they often wonder about the relationship between mother-daughter duo Karen Laine and Mina Starsiak Hawk and their relative, Tad Starsiak. Tad plays an integral role in helping Karen and Mina revitalize dilapidated houses and improve neighborhoods, piquing the curiosity of viewers about their familial connection.
Who is Tad Starsiak?
As the project manager for Two Chicks and a Hammer, the company responsible for Mina and Karen's impressive renovations, Tad works closely with them.
While Tad is Mina's younger brother, their bond extends beyond blood. Tad experienced the heartbreaking loss of his birth mother during his early childhood, and Karen stepped in as a guiding presence, almost like a godmother figure. Their relationship remains extraordinary to this day. Collaborating on projects like Mina's retail store, Two Chicks District Co., continues to nurture their deep connection.
Tad holds Karen in high regard and expresses his gratitude, stating, "When I was going through that rough time, every day I woke up, and she was there for me. It's great having her as a teacher and as another mom," as reported by The Cinemaholic. The bond between Tad and Mina is also incredibly strong. Mina credits Tad with inspiring her to work hard, while Tad acknowledges that Mina's influence has made him a better person.
Together, this talented trio brings their unique skills and unwavering support for one another to create remarkable transformations on Good Bones. Their family ties and shared passion for renovating homes have made them beloved figures among fans of the show.
Tad Starsiak is Engaged to his long time girlfriend, named Anna Spiars
HGTV star Thadeus "Tad" Starsiak has announced his engagement. The contractor, known for his role on "Good Bones" and as the brother of host Mina Starsiak Hawk, shared the exciting news on June 8 through an Instagram post, which also included other significant updates.
In his caption, Starsiak expressed his joy at proposing to the love of his life and best friend, Anna Spiars, writing,
"I asked the love of my life, my best friend [Anna Spiars] to marry me 💍 Anna love, I'm thrilled to continue our journey together, embracing our uniqueness, growing closer, and deepening our love every single day. Thank you for being life's greatest blessing, baby. Your support in every aspect of my life means the world to me. ❤️"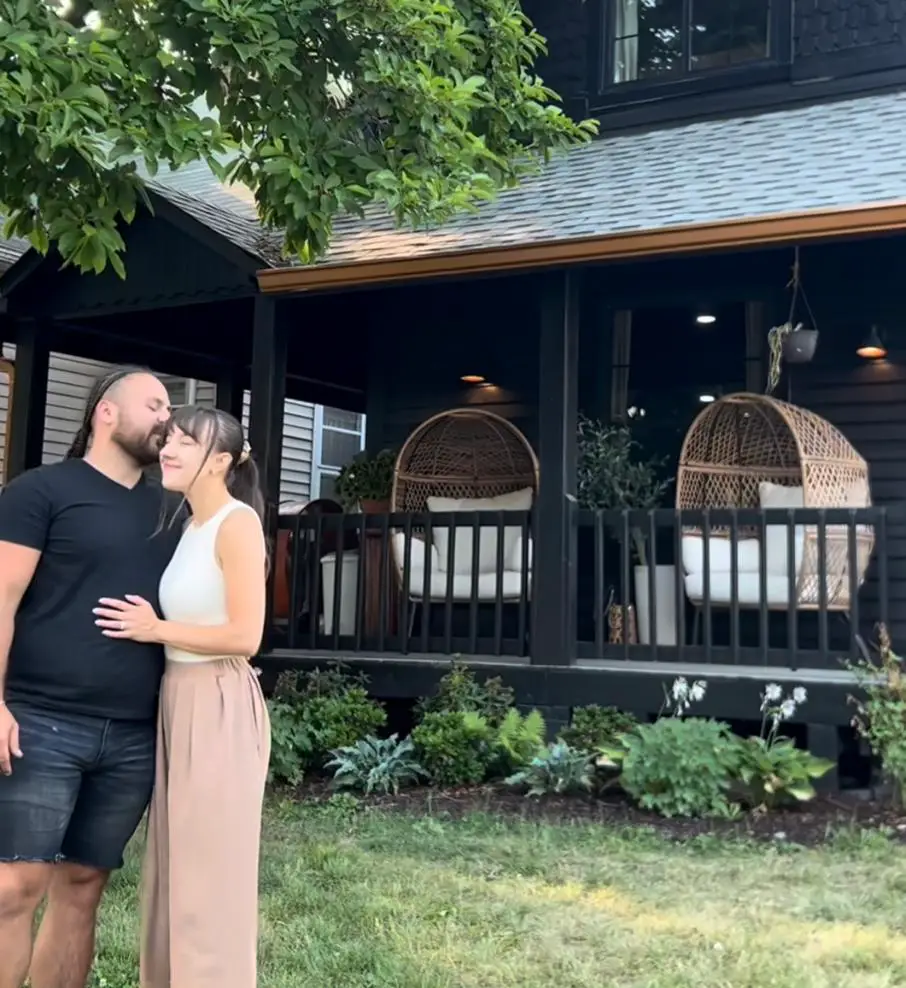 ---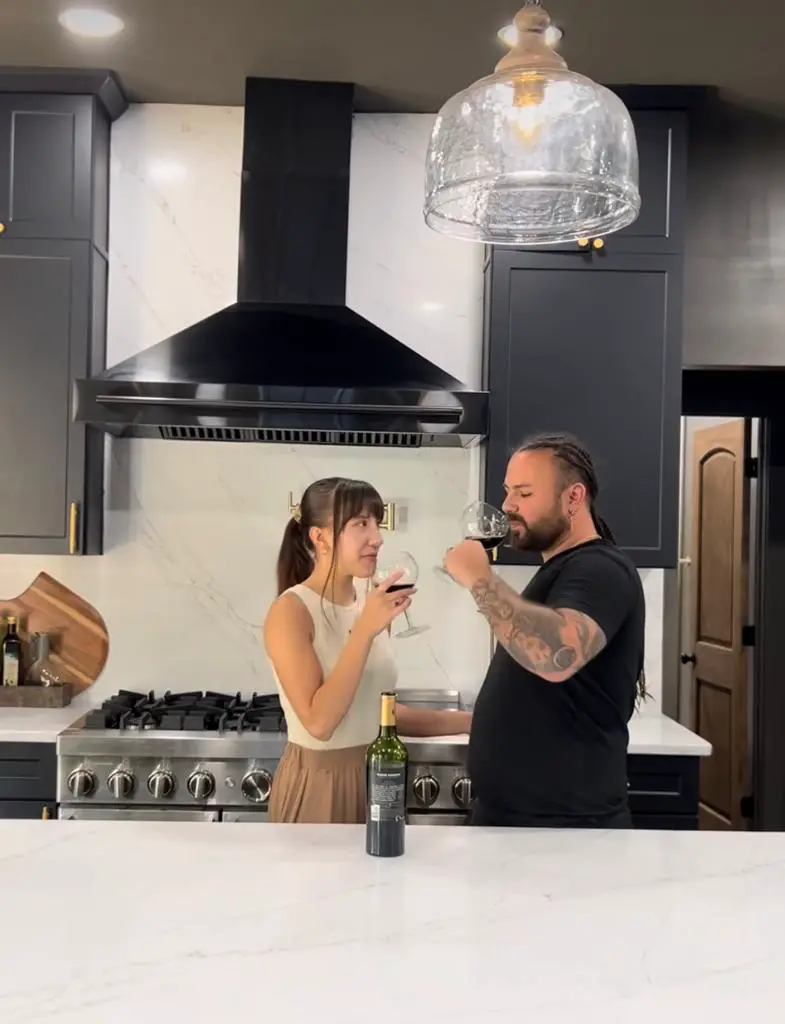 ---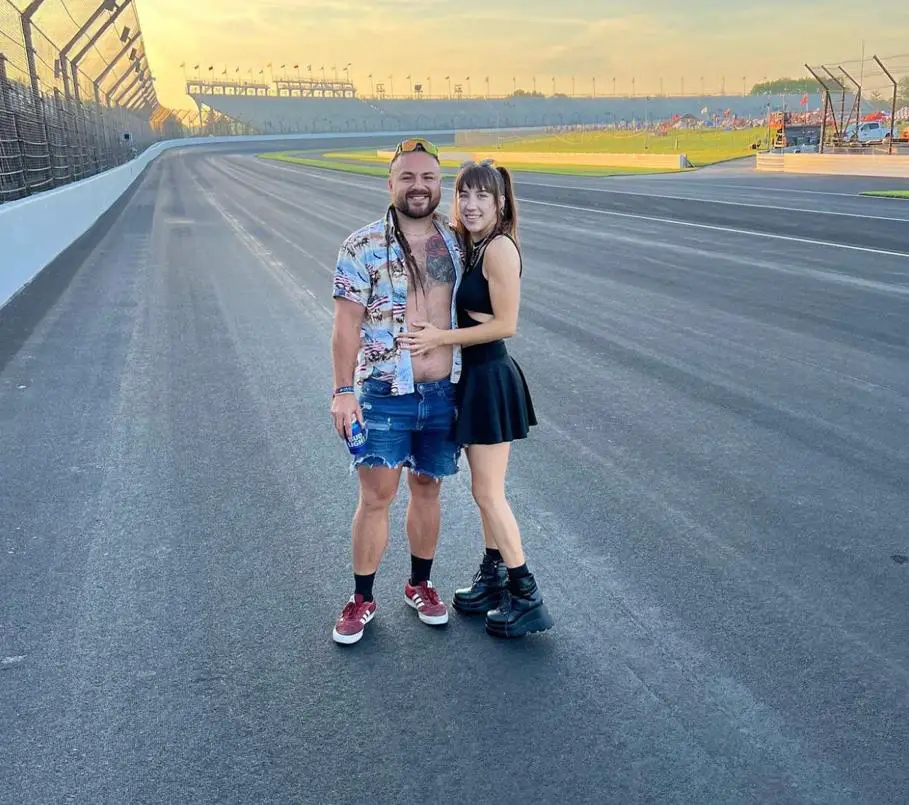 Starsiak further shared some positive news in his post, mentioning that he and Anna had completed the renovation of their dream home in Bates Hendricks, the neighborhood where "Good Bones" is set, and they had already moved in.
He also celebrated his father's 75th birthday, his younger brother Johnny's high school graduation, and the recent arrival of his newborn nephew, Vinny. The accompanying photos showcased their family gathering, though Mina Starsiak Hawk was noticeably absent.
As his message concluded, Starsiak expressed his love and well wishes to his followers, assuring them that he would return to sharing his usual optimistic and romantic perspectives on life soon.
He acknowledged his temporary absence from social media but assured his fans, saying, "I love you all and hope life is treating you well. I've been absent for a while, but I'll be posting my normal optimistic, romantic views on life again shortly. Love you fam ❤️."
Tad Starsiak is Mina Starsiak Hawk's younger half-brother, sharing the same father, Casey Starsiak. Although Karen Laine, Mina's mother and former "Good Bones" co-host until her retirement in 2019, is not Tad's biological mother, she plays a significant maternal role in his life, having been there for him after his mother Cheryl's passing during his childhood. In an interview with HGTV, Tad expressed his gratitude for Karen, stating,
"When I was going through that rough time, every day I woke up, and she was there for me. It's great having her as a teacher and as another mom."
Fans and followers flooded the comment section with joyous messages, congratulating Starsiak and Spiars on their engagement.