Mountain Men is the reality TV show that aired on History Channel for the first time on May 31, 2012. The series revolves around men and their families who prefer to live in wild and raw nature.
"Mountain Men" depicts the intense and tough but subtle fight with the harsh nature of the exposed environment. The show has been running for ten years and some of the original cast are still battling nature in the show.
Casts of the show "Mountain Men"
The original cast members of the series are- Eustace Conway who resides in Blue Ridge Mountain in North Carolina and Tom Oar who dwells near the Yahk River in northwestern Montana with his wife, Nancy.
Aside from these two cast members, other mountain men are- Mike Horstman who lives alone on the Kodiak Island of Alsaka, Jake Herak who resides in the Tobacco Roots Mountain of Montana, Harry Yourren and Kid Yourren are the bothers who have taken up residence in the Sawtooth Wilderness of Idaho, Josh Kirk lives in Wind River Range of Wyoming, and Martha Tansy who dwells in Southern-cental Alaska with her daughter, Eli.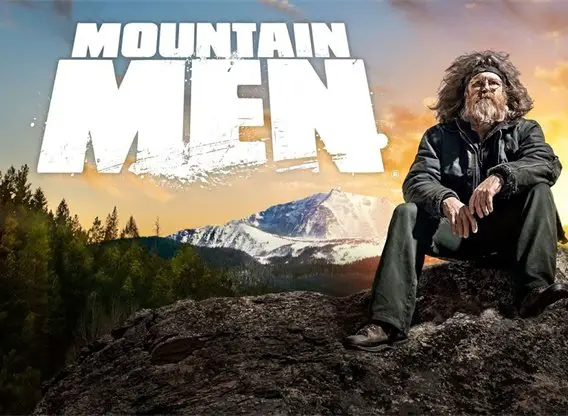 All of these mountain men appeared in the eleventh season of "Mountain Men". The show is narrated by the popular American actor D.B Sweeney since the first season.
Location and Climate in Mountain Men
The show "Mountain Men" is a reality series that doesn't film in one location only. The diverse cast of the show resides from Alaska to New Mexico.
The show features the location of Alaska, Montana, North Carolina, Arkansas, Idaho, and New Mexico. In the series, the beautiful and captivating nature turns into a brutal and cruel one.
The mountain men use their survival instincts and fight for their life in nature. Without modern technology, the cast members depend entirely upon nature.
They hunt and gather in the wilderness. Most of the cast members are certified hunters and often provide classes for keen and interested people.
Difficulties for the cast of Mountain Men
Living in the wilderness means living far away from basic infrastructures like hospitals, schools, and grocery stores. The cast of "Mountain Men" have often suffered from minor injuries and they were also able to treat them at home or went to the nearest town.
However, nature is not always the same. Storms and blizzards, rain, hailstones, and snow are always accompanying the wilderness. As a result, the cast members from extremely remote areas might have a hard time accessing basic necessities like hospitals or transportation.
Although there have not been any accidents reported in the "Mountain Men", life behind the camera is challenging and laborious.