Eustace Conway, who is known as a unique naturalist, owns Turtle Island Preserve covering 1,000-acre i.e. 4.0 km2 in Boone, Watauga County. Despite the chance of a lien on his land, he strives to maintain ownership.
Turtle Island is a typical farm and nature sanctuary, where one can conduct several workshops and summer camps, or it is a suitable landmark for tours as well.
For Eustace, on the other hand, it is an accumulation of his dreams, and all of his life's greatest achievements since he has given his everything to develop Turtle Island. Known for his outsized personality, Conway's story of the wilderness is also narrated on History Channel's series Mountain Men.
Background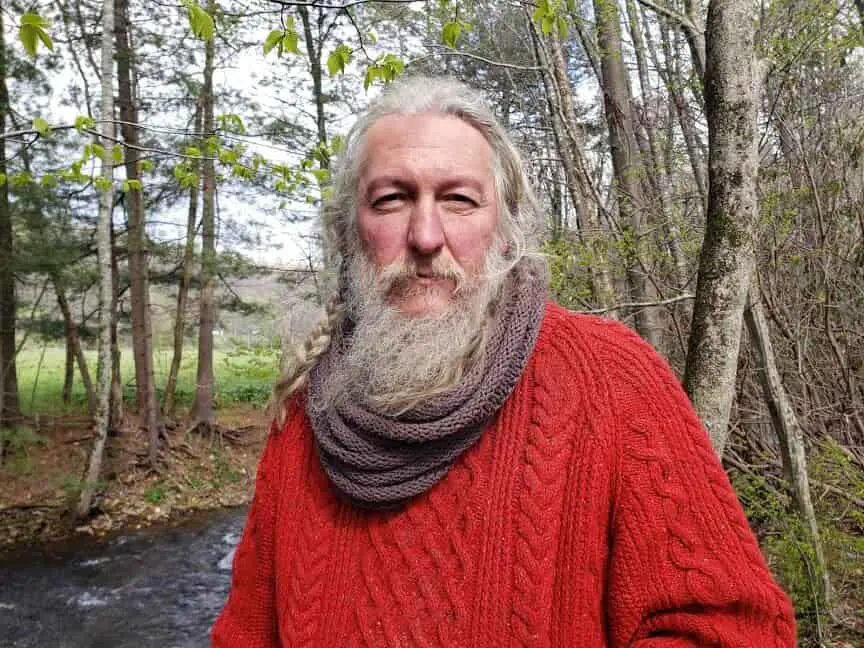 Born in 1961, Eustace is one of the three children of Karen Conway and Dr. Eustace Robinson Conway III. His birthplace is Columbia, the capital city of South Carolina.
He belongs to a household of educators. His grandfather, Chief Johnson, was one of the "fathers of American camping, a great American," who also established Camp Sequoyah in 1924.
Eustace's mom Karen was raised at Sequoyah in a log dwelling warmed with a huge stone fireplace. Since she grew up in that surrounding area, she understood much about nature.
His dad, Dr. Eustace Robison, was a professor of chemical engineering. Being an outdoor person, Robison was into hiking and had also backpacked 50 miles of mountain trails just in one day.
Growing up, Eustace would join his dad and once, he had a fascinating whitewater canoe trip with him at age 4. Since his dad emphasized the educational value of all life events, he naturally inherited a desire to learn and teach.
Eustace earned Bachelor's degrees in Anthropology and English from Appalachian State University. Yet, nature is his favorite classroom; he loves the cold and the rain and has adopted a traditional lifestyle.
He worked at New Mexico-based Chaco Canyon National Park as a federal interpreter. Similarly, he was a former state naturalist of Crowders Mountain Park.
Eustace Conway Has Lived In Turtle Island For Over 30 year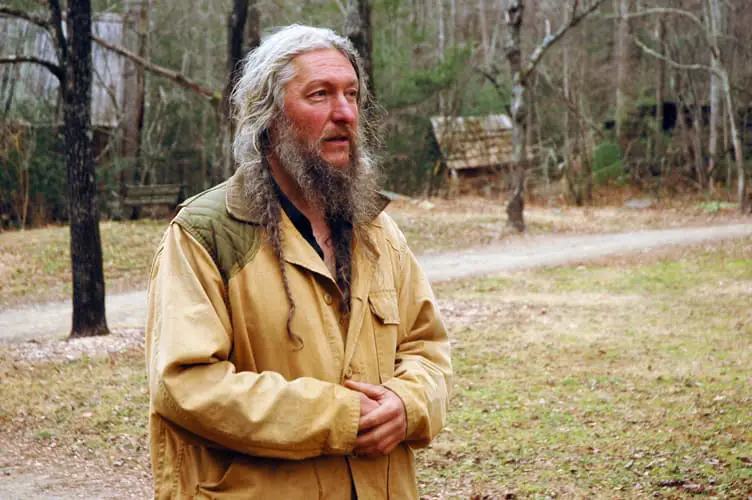 Eustace Conway, the subject of author Elizabeth Gilbert's biography, enjoys the freedom of uniqueness in all prospects of life. The naturalist follows the motto of "Just do it!"
At 12, Conway camped alone in the mountains for seven days. When he turned 17, he left home and moved to live in an Indian tepee, where he lived till the age of 34.
Enjoying the natural environment, he survived those years collecting implements in the woods, and he just wore self-made buckskin clothes. By the age of 18, Eustace canoed 1,000 miles on the Mississippi River.
Then, he backpacked the whole Appalachian Trail, covering 2,000 miles across America on horseback. Also, the alma mater of Appalachian State University kayaked the entire southern coast of Alaska, crossing icebergs and whales.
He has hiked about 5,000 miles of magnificent forest trails in Europe, North America, Central America, Australia, and New Zealand, traveling through deserts to abundant woodlands. He also learned about Indian tribes' culture, while also living with them.
Conway is an advocate for the Earth who has been raising his voice for the conservation of the natural environment. On his 13th birthday, a celebrated wildlife artist Sallie Middleton, praised him saying, "You are the most interesting man I have ever met." Maybe because Eustace has led the life he always dreamed of, following his goals.
As previously mentioned, he deliberately went to live in the wild at a very young age, learning the core facts of livelihood. He has lived in the wilderness for more than four decades.
Conway Is The Founder Of Turtle Island Preserve
As an educator, Eustace has been sharing his "lifetimes" of personal tales with people and motivating them to follow their "passion" with a mindset that will do it anyhow.
In 1987, he started an environmental education center named Turtle Island Preserve, which is claimed to be "a lifelong dream." He runs the foundation with a main motto of "SIMPLY REAL" and their daily mantra is "Hard Work, Focused, and Determined."
The Turtle Island program is based on the three-generation foundation of the Sequoyah scheme, which was developed by Eustace's late grandpa, Chief Johnson. The main goal of the course is to particularly work for peace on earth with valuing both human beings and the environment that influence the quality of life.
Through the program, the center leads a different approach to getting human beings in touch with the natural environment. Turtle Island has a space where individuals can connect with the origin of humanity. They also help people to get in touch with resources and abilities that maintain our existence.
Connecting we humans with nature, he says, "All things are related in the circle of life." Also, he added, "The natural environment is at the heart of my teachings. I have gained great inspiration and direction from the examples of American Indian traditions and feel that even today humans can live in harmony and balance with nature."
According to Conway, when he first discovered Turtle Island, he knew it was the sacred ground he had been looking for that matched the vision he had since his childhood. That week, he purchased the initial 107-acre tract.
"When I first walked on this land, Turtle Island, I knew I had found the sacred ground I had been searching for," he penned on the official page of Turtle Island Preserve, "It matched the vision I had carried since youth — a remote pristine valley — to be kept forever wild. I bought the first 107-acre tract that week."
Turtle Island is a spot where you can connect with people who survive in the forest and take complete accountability for their activities. Eustace's program offers a door to a renewed understanding of traditional natural reality.