Mike 'The Floor Guy' Husers is a hardwood floor expert, tv personality and businessman. As an entrepreneur, Husers runs GM Hardwood Floors, an enterprise that has been operational for the past two decades or so.
Mike became a household name after he was featured on Hometown alongside Ben and Erin Napier. From the show, we gathered that the Napiers contracted most of their flooring work to Husers.
Like them, Mike was also a native of Laurel, Mississippi, which explains how they met in the first place. So, what is Mike Husers doing now?
This is not the first time Mike took a leave of absence
As we mentioned earlier, Mike has been in the construction business for multiple decades. Unfortunately, the manual work involved took a major toll on him. Three years ago, fans learned that Mike the Floor Guy need hip replacement surgery.
These issues mostly arose from the amount of time he spent crouching as he replaced hardwood floors. Because the procedure was so expensive, Erin, who was both a co-worker and friend, took it upon herself to set up a GO Fund Me page for him.
On the page, she explained what Mike was dealing with in detail. He couldn't walk properly, which unfortunately affected his ability to work effectively.
The money generated from the page would not only go to his surgery, but also help him through the two-month recovery process. Remarkably, the campaign raised around $20,000, which was enough to get Mike the Floor Guy the help he needed.
After the surgery, Erin was quick to update fans on his recovery, thanking everyone who helped in the process. Once he was doing better, Mike Husers also took the time to update fans personally on his recovery and condition.
Is Mike the Floor Guy Coming Back on the New Season?
HGTV revealed that the Napiers, stars of the well-loved show "Home Town," are set to make a return in Season 7, scheduled for January 7, 2024. Erin Napier enthusiastically shared this news on her Instagram on November 13, expressing gratitude for the viewers' patience and exclaiming, "We are BACK!"
HGTV fans are happy to get their favourite tv show renewed and excited that they get to watch the season 7 soon. But they are also asking if their favourite floor Guy "Mike Huser" is coming back. Since there's no update from the official representative, we messaged him on his facebook and asked if we will get to see him, to which he replied,
"Following my recent back surgery, I've decided to prioritize my health and spend quality time with my family. While I cherish the memories from my time on 'Hometown,' I won't be returning to the show. It's essential for me to focus on recovery and embrace this chapter of rest and family joy. Thank you all for your support and understanding." –
Mike the Floor Guy is Replaced by Terry and Mike
Mike the Floor Guy was a Hometown series regular right up until last year, when he took a step back from television. His absence did not go unnoticed, with several fans reaching out to series' regulars like Erin Napier for instance.
To her credit, Erin was quick to tell fans that Mike was taking some time off to be with family. When pressed for details, Erin only added that she was taking care of a relative that had been diagnosed with a serious illness.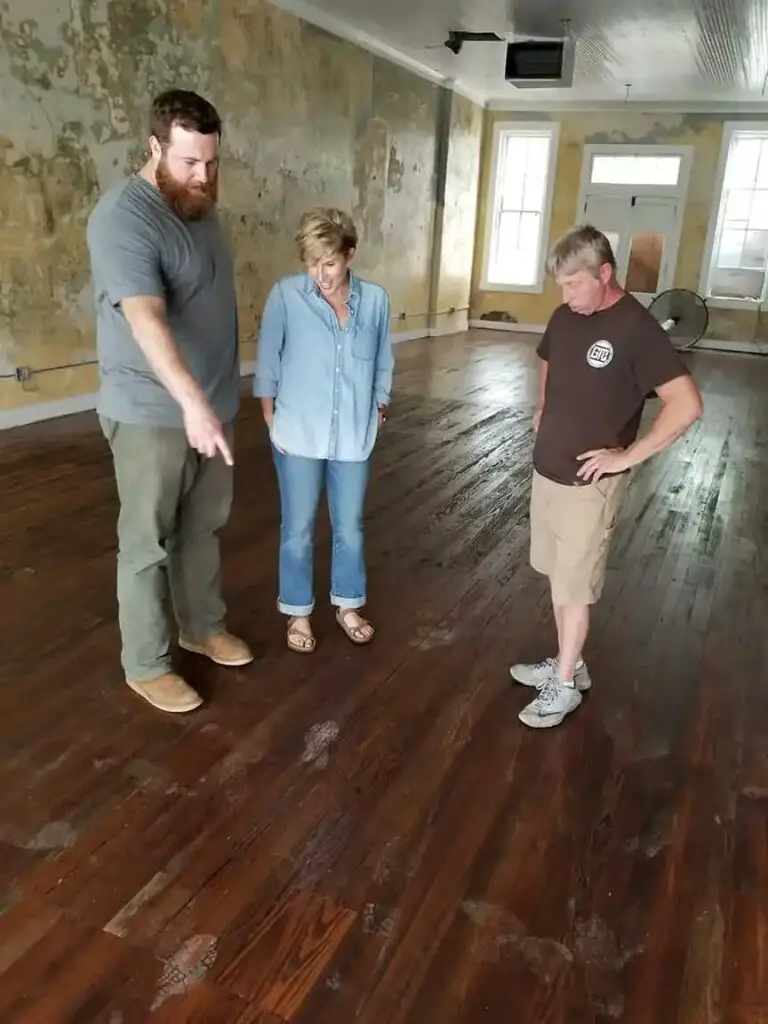 In the meantime, Husers was replaced by two other hardwood floor specialists. Erin posted a picture of herself alongside Terry and Mike, both of whom would be assuming Husers duties.
Mrs. Napier assured fans that the new hardwood restoration experts were just as talented as Mike. They knew exactly what they were doing and would be a welcoming addition to the show.
Furthermore, Erin also told fans not to worry about Mike, as he'd be okay. Judging from the close friendship they have with Husers, we can assume that the Napiers have not completely shut the door on Mike the Floor Guy.
What is Mike Husers doing now?
Presently, Mike Husers is still taking an extended break from television. Other than this, he also seems to be off the grid regarding social media.
We couldn't find his Instagram page, which tells us that he decided to take a break from it. Mike had assured fans that he was doing well.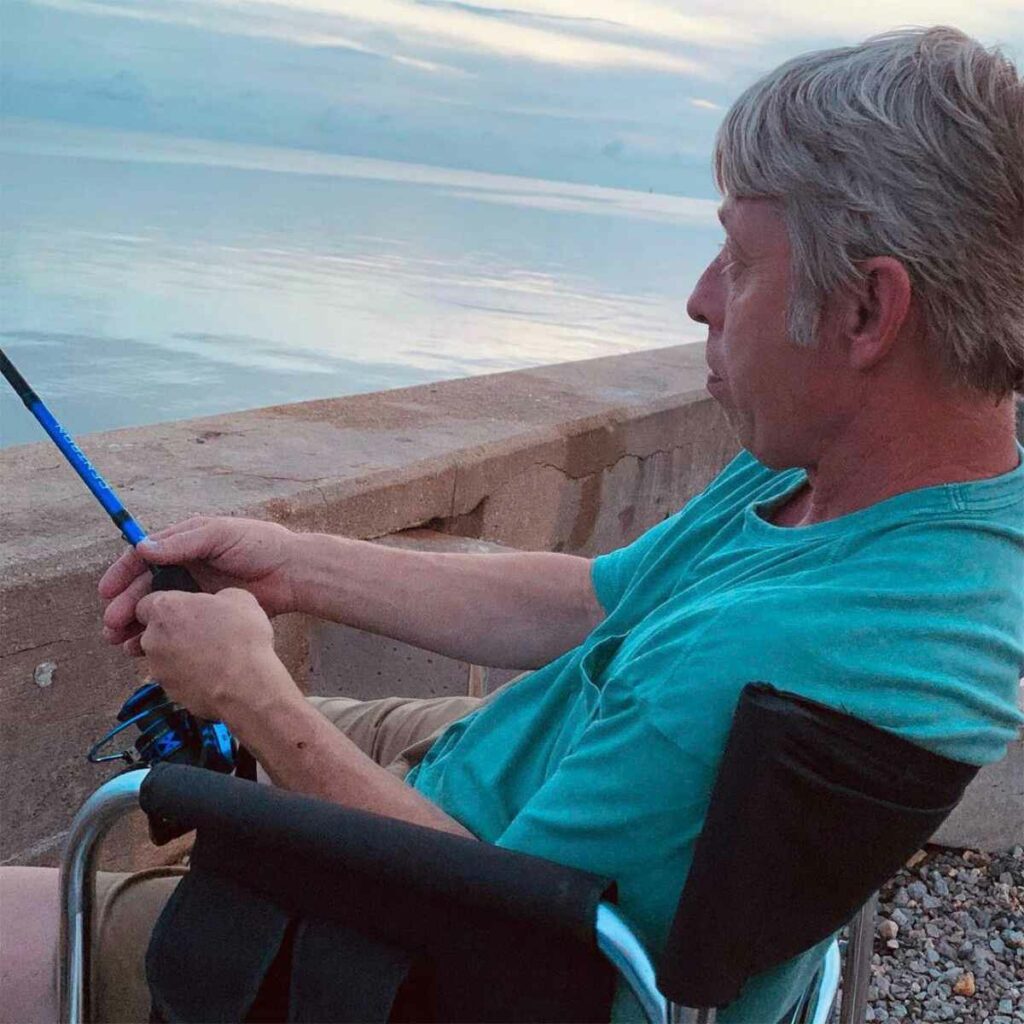 We haven't heard anything from him since then. From what we can tell, Mike still manages his family business, GM Hardwood Floors.