"Home Town" is an American reality show featuring the lovely Napier couple, Ben and Erin. First premiered on 24th January 2016 on HGTV, the program revolves around the couple restoring old historical houses in Mississippi.
The couple performs brilliant work in retaining the spirit of those historic houses while delivering them contemporary and economical upgrades by using salvaged materials and vintage linens. Thanks to Erin's innovative hand drawings and Ben's unique woodwork, the duo basically bring houses back to life and ensure their little city's beauty is just as magnificent as it was in history.
Since 2016, the Napiers have garnered the love of a large number of fans. So this article is for those fans who wish to know so much more about Ben and Erin from "Home Town."
1.  Love at first sight and college sweethearts.
All the fans of "Hometown" know how lovely the Napier couple is and the chemistry that can be seen between them. In fact, the couple has been together for a lengthy period of time. Long before they began starring on HGTV, Ben and Erin Napier had a love story deserving of a TV program.
Their love story first sparked back in their college days when they first encountered each other. Basically, it was "love at first sight for them."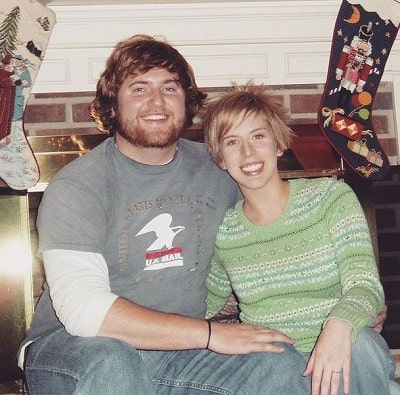 Both of them attended the Jones County Junior College, in Mississippi, and just clicked. What's more? The couple actually had it figured out who their life partner would be, after just a week of dating.
2.  They have a Dream Farmhome in Mississippi that comes with a history
The Napier couple, of Laurel, Mississippi, acquired a farm residence for their burgeoning family. The 1930s Tudor was fully renovated, and Erin injected her own flair while adhering to the home's heritage.
And the ultimate outcome is just breathtaking. The couple loves the British look of the house so much and Erin adores the dark wood aesthetic of the cozy rooms that gives a warm vibe like sitting beside a fire.
Moreover, the house itself has an interesting background. The initial owner, a prosperous chicken farmer, also served in World War I and spent a great deal of time in England, where he became captivated with the architecture. This made Erin have an immediate bond with the place, she was just obsessed with detailing.
3.  The couple has a Scent Library
Erin and Ben even have a uniquely built Scent Library, "Laurel Mercantile Scent Library". Erin refers to the store as her "baby," since she has always had a deep relationship with smells, and where she designs all the unique scents.
According to Erin, the store is like entering into a mini Boston Public Library, along with candles, room sprays, and soaps. It is a totally distinctive sensation that anybody has ever seen before.
Erin gave the store a very special idea of designing everything like a book library and in fact, customers are even given "library cards." How awesome is that?
4.  The no-smartphone rule for their daughters
The Hometown stars are following a very strict parenting rule that none of their daughters will get a smartphone. Erin is concerned about the texts her girls may receive through social networking sites since she is a mom herself.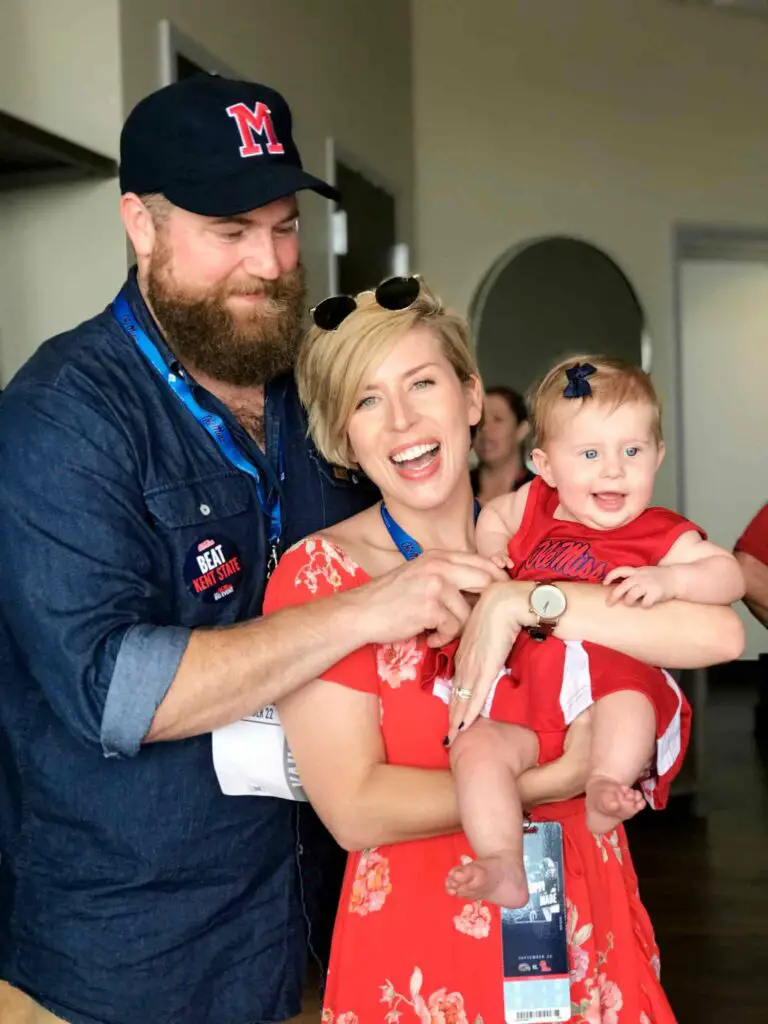 Fearing that negative criticism might harm them, she and Ben decided to keep Helen, 5, and Mae, 2, off social media for just as long as possible until they are grown and want to give them an old-school childhood. The mother of two believes that social media is actually a space for grownups who recognize who and what they are.
5.  The Napiers own an iconic vintage truck
Ben Napier is happy to have fallen with his beloved, Erin, and their spectacular new ride. Ben unveiled his brand-new classic truck on Instagram with the caption "Ride or die" and the photo of his wife happy in the passenger seat.
Nevertheless, Ben's interest in classic autos was obvious from his previous classic Scotsman Co. truck and his new-found antique Chevrolet Task Force.
6.  The Legendary Pearson Family Jeep from 'This Is Us.'
Yes, that's right. The couple also got the legendary Pearson Family Jeep from "This is Us." Ben and Erin Napier are the delighted new owners of an incredibly remarkable vehicle.
The icons of Home Town stated that they now possessed a fragment of tv legacy in their garage upon acquiring the 1990 Jeep Grand Wagoneer from the popular NBC sitcom "This is Us". However, the classic ride isn't as rare as everyone believed.
Their renowned wheels, on the other hand, aren't really unique. Apparently, there were two Jeeps employed on the show, as disclosed by Ben and "This is Us" host Chris Sullivan disclosed on Instagram. And the other one is still owned by the Sullivan couple.
7.  Erin had a horrific incident with her daughter, Helen
The Hometown celebrity shared an unsettling incident with a random man who said he wanted to protect her daughter, Helen. Apparently, that person purchased a property one block away from hers and resided in it with only a suitcase and dolls he packed for "little Helen."
In an Instagram post, she shared that among several of the person's statements, the most terrifying one, she said, was that "God sent me here to safeguard the ladies of Laurel, particularly tiny Helen." The guy reportedly met the kid and babysitter of their friends Jim and Mallorie Rasberry.
After two weeks of unsettling encounters, the man was sent back to California. However, Erin was thankful to the locals who guarded and helped them when required.
8.  Lady Napier had a Throat Surgery
Erin Napier underwent throat surgery and appreciates an "old friend" for tending to her. The 37-year-old "Home Town" personality posted on Instagram to appreciate her family friend Rodney for his care and support when she was in the hospital and his bowl of chicken noodle soup was just what she needed.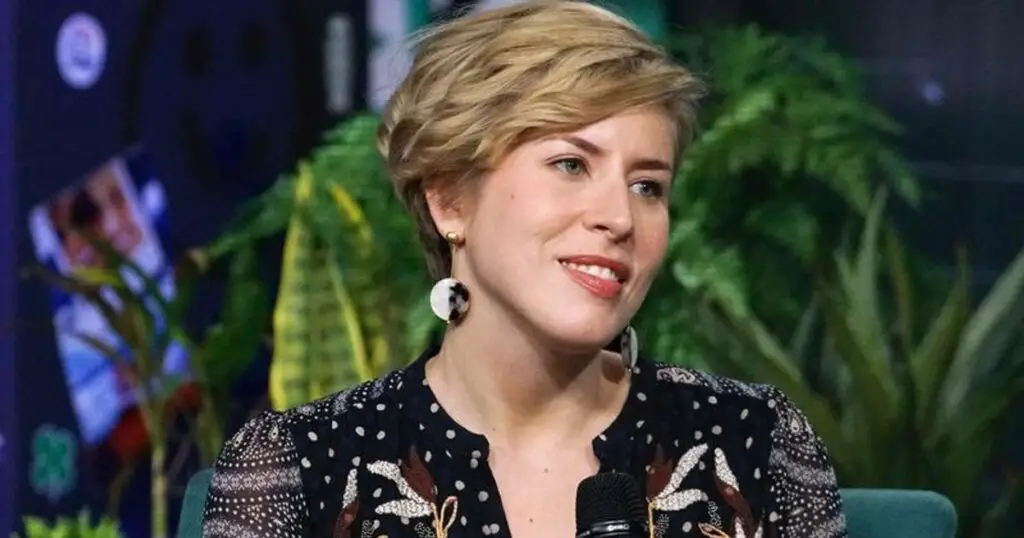 According to her, Rodney has been there for every sickness, trauma, and childbirth that her family had and went through. He has been the cafeteria guy for years now and she's known him since she was a little girl.
9.  Combatting small-town American stereotypes
Ben and Napier had to put in additional effort to refute the misconceptions that small-town America is "racist" and "podunk." The HGTV hosts Ben and Erin Napier admitted the worst stereotypes of living in a city like Laurel, Mississippi.
They addressed in a Townsizing podcast episode that individuals have a warped picture of what their small city is like.  Scumbags and stupid idiots are all over the nation and can be anywhere and that's not a small-town issue.
Erin shared with the Townsizing presenter Anne Helen Petersen that "Small-town America" has this incredibly rich and colorful tale to share, and the couple has worked really hard to counteract the preconceptions that individuals all have put on small-town America.
10. Erin Napier is a New York Best-selling Author
The Laurel Mississippi resident, Erin Napier, in addition to TV personality and entrepreneur, is also a published author. She is the co-author of "Make Something Good Today" and the author of "The Lantern House" and "Heirloom Rooms".
With a heartfelt Instagram photo and a giant bear embrace, the HGTV actor Ben applauded the achievement of his beloved Erin's new graphic children's book and he couldn't be prouder. The Lantern House ranked third on the New York Times best sellers listing in the area of children's picture books, which is no minor success for a first-time children's book author.
Erin told People that the book was inspired by none other than her beautiful little daughter, Helen. Now, she has also come up with her new book "Heirloom Rooms," which is said to be in stores on 3rd October 2023.
11.  The duo even has a book together
Yes, it was known that the superwoman, Erin is a New York Best-selling author. But she has also co-authored a book together with her big husband, Ben.
The lovely couple wrote the book "Make Something Good Today," which is an upbeat narrative that encourages individuals to look for the good in life even though there are times things are rough for them. This book tells the story of the couple's relationship before and after they became famous in "Home Town", through their trials to their achievements.
It features childhood stories in addition to family images. Erin actually made several hand-painted drawings for the biography.
12. The couple was approached by HGTV's producer on Instagram
The lovely Napier couple was first contacted by the HGTV show's producer on Instagram. And what's more fun? They actually thought she approached them to purchase stationery.
Erin gained a number of new Instagram followers when Southern Weddings highlighted their house in 2014, including Lindsey Weidhorn. Producer Weidhorn from HGTV became infatuated with the couple's small city after seeing Erin's images featuring the hashtag #ILiveInLaurel.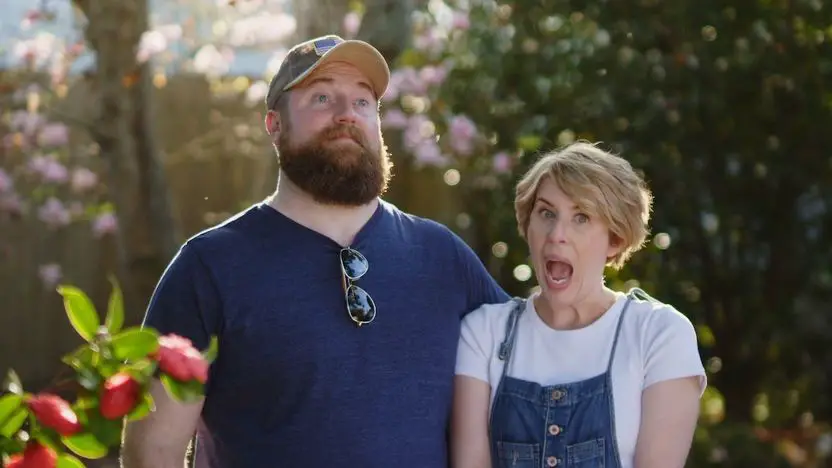 They operated a stationery firm then, so when Lindsey contacted them regarding filming a show in Laurel, they believed she was approaching them to buy stationery stuff. Instead, she intended to broadcast them on TV.
13.  Erin is such a sweetheart that she has been keeping a daily journal.
Since 1st January 2010, Lady Napier has been keeping a daily online journal on her blog on the Laurel Mercantile website.
She has literally documented her gratitude on her blog. Her journal contains so many delightful and captivating tales concerning all the nicest events that occur in her life on a daily basis. From a brief paragraph about making meatballs to a comprehensive reflection back at her life's peaks and valleys over the years, Erin's journal is just beautiful.
Sadly her inspiring journals last dated January 2nd, 2020. Of course, the famous TV personality, entrepreneur, and mother of two must have a really tight schedule. Nevertheless, we hope to see her new captivating journals soon.
14. Erin Napier suffered from an undetected perforated appendix for many years.
Although Erin and Ben may well have found their way onto HGTV relatively quickly, life wasn't always easy for this duo. Erin had been suffering from an undiagnosed ailment for ages, with prolonged attacks of excruciating stomach discomfort and temperature that made her incapable to move without suffering.
An investigative surgery in 2014 discovered that she had a "perforated appendix" that had been continuously exploding and healing itself throughout the years. Erin was informed that having children was just not probable following undergoing an operation to eliminate her appendix and scar tissue. Fortunately, the couple is blessed with two gorgeous daughters.
15. Lady Napier is a versatile person with hidden talents
Erin is, no doubt, a multi-talented individual. She can do interior designing, graphic designing, painting, and what? Stationery creation, too? Is there just anything this woman isn't capable of?
The HGTV star is even good at singing, and playing piano and guitar, so, her talent in music is another set of talents. In an Instagram post, she shared how he used to be interested in music so much and she even performed music at the downtown Laurel café to earn cash. And apparently, she did so till her high school days.
She also shared how she'd upload a video of herself performing and/or playing on Instagram every now and then, but it appears that her music has placed a back place to house improvements. However, you never know, maybe she'll perform a song on "Home Town" someday.
16. Every Morning, Ben sends Erin a love note.
The Home Town star and lead have a very peculiar morning routine. He is a very romantic man who legitly writes a love note for his beloved every morning.
All those little love efforts flow spontaneously and directly from Ben's heart. The college sweethearts Ben and Erin Napier appear to be stuck in the honeymoon period forever; how cute is that?
Yet after 14 years of marriage, the HGTV stars have not yet lost their romance.
17. Erin was a victim of bullying as a child.
The Home Town star, Erin, was not originally the self-assured, powerful wonder woman we recognize now and adore. She disclosed in an interview with Southern Living that she was tormented for four years, since 4th grade.
She disclosed that as a child, she was a very shy kid and was bullied for being shy and odd. Other girls often picked on her even after welcoming her to sleep parties.
One time when playing hide-and-seek, her friends actually just left her there alone and went to the house next door. Nevertheless, as a grown-up woman, the superwoman, Erin, believes that being weird is wonderful on its own and wishes her daughters would take after her.
18. Upon Helen's birth, Ben lost a whopping 55 pounds of weight
Ben resolved to adopt healthy hygiene for the sake of his family after the birth of his daughter Helen in 2018. He was fascinated by seeing his daughter growing up quickly, which inspired him to adopt a healthier lifestyle.
Having his family history of his father and both paternal and maternal grandfathers undergoing heart problems, he felt obliged to change his lifestyle so as to be around to see his daughter grow up and to be always there for her. Although Ben has gained pounds again after that, he opts for a healthy lifestyle for the sake of his wife and lovely daughters.
19.  Ben Napier himself made the cutest crib for his newborn, the cutest hands-me-down
Ben Napier talked with Country Living concerning parenthood and the striking connections he's discovered between carpentry and parenting before having his second daughter, Mae, in May 2021, a bond exemplified by the crib he created for his eldest, Helen. The talented wood maker made a lovely crib upon the birth of his first daughter, Helen, and later, the sturdy oak crib also housed the couple's second daughter, Mae. It basically became the family heirloom.
20.  The couple had a very little renovating experience
Guess what? The Napier house renovating and designing experts did not actually have home renovating experience or background in the first place. As a matter of fact, Erin holds a degree in graphic designing and on the other hand, and Ben is a History graduate.
And prior to their appearance on the HGTV show, the duo were busy operating their modest firms based in Laurel a furniture store, a stationery store, and a home goods store. It is quite fascinating how fast-paced and flexible the couple were in making drastic beautiful house renovations on the show when in reality, they did not have much experience in the field.
21. The couple kept Erin's pregnancy under the wraps
Right ahead of their season 2 launch, the Napiers were blessed with their eldest baby in January 2018. And fans really were unaware that Erin was even expecting a baby until the last stages of her pregnancy.
She shared the good news with her fans on her Instagram only in October 2017 and provided a link to the blog of her baby announcement. It was a mystery how she succeeded in keeping the pregnancy a secret amid the shooting.
Moreover, the mystery kept repeating as she did just the same with her second pregnancy while performing on two programs. The pregnancy was announced only in her 8th month.
23. Ben's cute anniversary book
I know; the more you know the couple, it just keeps getting better. Ben, the HGTV star, is a hopeless romantic who creates his lady a book detailing the finest happenings that occurred in all the months of the past year as their anniversary book each year.
He compiles the material over the course of a year and eventually turns it into a book before presenting it to her. However, given their hectic lifestyle, ben is sometimes unable to make it on their wedding anniversary in November.
Nevertheless, it becomes present for yet another special day, such as Christmas, Valentine's, or his wife's birthday. The book's cover is themed to just anything that the usual gift is.
Her first gift was when Ben proposed, and the book cover was crafted with paper. Next time it was cotton or floral fabric, and so on. Ben was inspired to do this by Erin's cousin, who makes a "Year in Review" for his wife as well.
24. The Napiers are immense dog lovers
Erin and Ben are huge dog lovers. The couple adopted two giant Great Pyrenees duo. While Baker was the one they first adopted, eventually, they got his brother, Chevy too.
These cuddly puppies gradually become elderly dogs alongside. Chevy's condition started to deteriorate, and he died. Sadly, on 3rd January, Helen's best friend Baker was also no more.
Their absence is always felt by the family. Nevertheless, a new family member and a new puppy Baker were brought home as new friends to Helen.