Every enjoyable journey eventually reaches its conclusion. Such is the case with the popular saying that asserts the impermanence of favorable circumstances: "All good things must come to an end."
In a recent turn of events, HGTV luminary Mina Starsiak Hawk has revealed a significant development concerning her widely acclaimed television show, "Good Bones." As the eighth season of the show approaches, Mina Starsiak Hawk has officially declared that this upcoming season will also mark the end of the entire "Good Bones" series.
The announcement was made through an intimate and heartfelt interaction with her dedicated audience. In a moment captured on her podcast "Mina AF," aired on August 8, the charismatic TV star shared her sentiments with her fans. This candid revelation was likely recorded in June 2023, a time when Starsiak Hawk initially disclosed the completion of the filming for the eighth season on her Instagram account.
With a touch of nostalgia and a sense of finality, Mina Starsiak Hawk conveyed,
"Today I filmed my last few pickups for 'Good Bones.' Not 'Good Bones' season 8, but 'Good Bones' itself. That's a wrap, folks."
In the wake of this announcement, a mixture of emotions is stirred as the journey of the show nears its last chapter. The forthcoming season, set to air several months from now, holds the weight of an era coming to its conclusion, invoking both fond reminiscences and an awareness of change.
In the intricate tapestry of entertainment and life experiences, this serves as yet another testament to the inescapable truth that even the most delightful and cherished chapters eventually reach their final pages. Just as the saying suggests, even the most wonderful moments, like the chapters of a beloved television series, must ultimately find their conclusion.
"Good Bones" season 8 premieres on HGTV on Tuesday, August 15, at 9 p.m. Eastern.
The End to 'Good Bones' Was a Mutual Decision Between Mina Starsiak Hawk and the Network
In her recent podcxast episode of "Mina AF," Starsiak Hawk candidly expressed her emotions about the conclusion of "Good Bones." She commended HGTV for creating a show that authentically represented her over the past eight years. Despite navigating personal challenges alongside the show's ending, she affirmed her contentment with the decision, emphasizing its collaborative nature with the network.
The show originally premiered in 2016, although Starsiak Hawk and her mother had been renovating homes long before. She reminisced about renovating her first home at age 23 in 2007 while working as a waitress, a role she continued during the pilot taping of "Good Bones."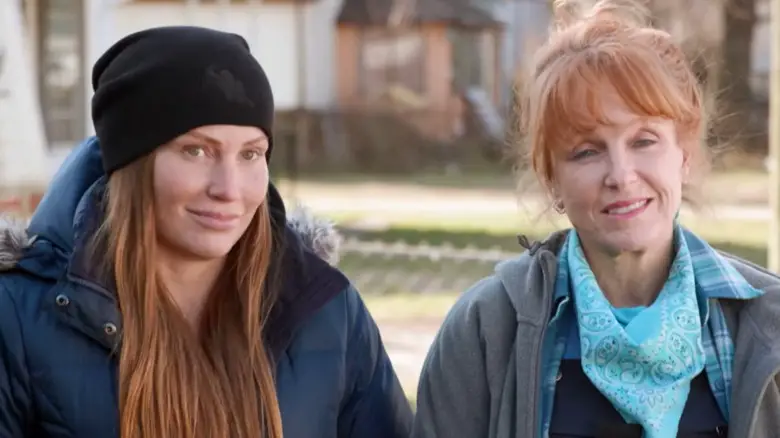 What's Next for Mina?
In her podcast recording, Starsiak Hawk openly revealed that she had not yet secured her next career move. However, by the time the podcast episode was released, she was prepared to disclose her future endeavors to her fans. On August 4, through an Instagram post, Starsiak Hawk shared her exciting news. She enthusiastically announced that she had embarked on a new journey with "Character.home," an exceptional home improvement brand, assuming the role of Chief Design and Build Officer.
"Character.home" stands out as a home improvement brand that not only retails tools and toolboxes but also provides specialized project kits containing all the essential tools and materials for various home improvement tasks. From fixing faucets to crafting gallery walls, their kits cover a diverse range of projects.
The brand's offerings extend beyond physical products; they extend real-time text support, connecting individuals with professionals who offer guidance and tips for ongoing projects. Additionally, they present a membership option that includes the possibility of video-conferencing with an expert, enhancing the assistance available to their customers.
"As we move forward, there's an exciting array of projects awaiting us," Starsiak Hawk enthusiastically shared. Providing a tantalizing glimpse into the future, she hinted, "Among the many ventures on our horizon, we've explored concepts such as developing a handy glove—an innovation poised to tackle the nuances of fieldwork. Our discussions encompass both successes and lessons learned, sparking the anticipation of what lies ahead." This preview offers a glimpse into the innovative endeavors she's already immersed in within her newfound role.
Mina's Mother Karen Retired a while back
In 2019, Karen E. Laine, Starsiak Hawk's mother and co-star on "Good Bones," stepped back from Two Chicks in a Hammer, yet remained a prominent figure on the HGTV series.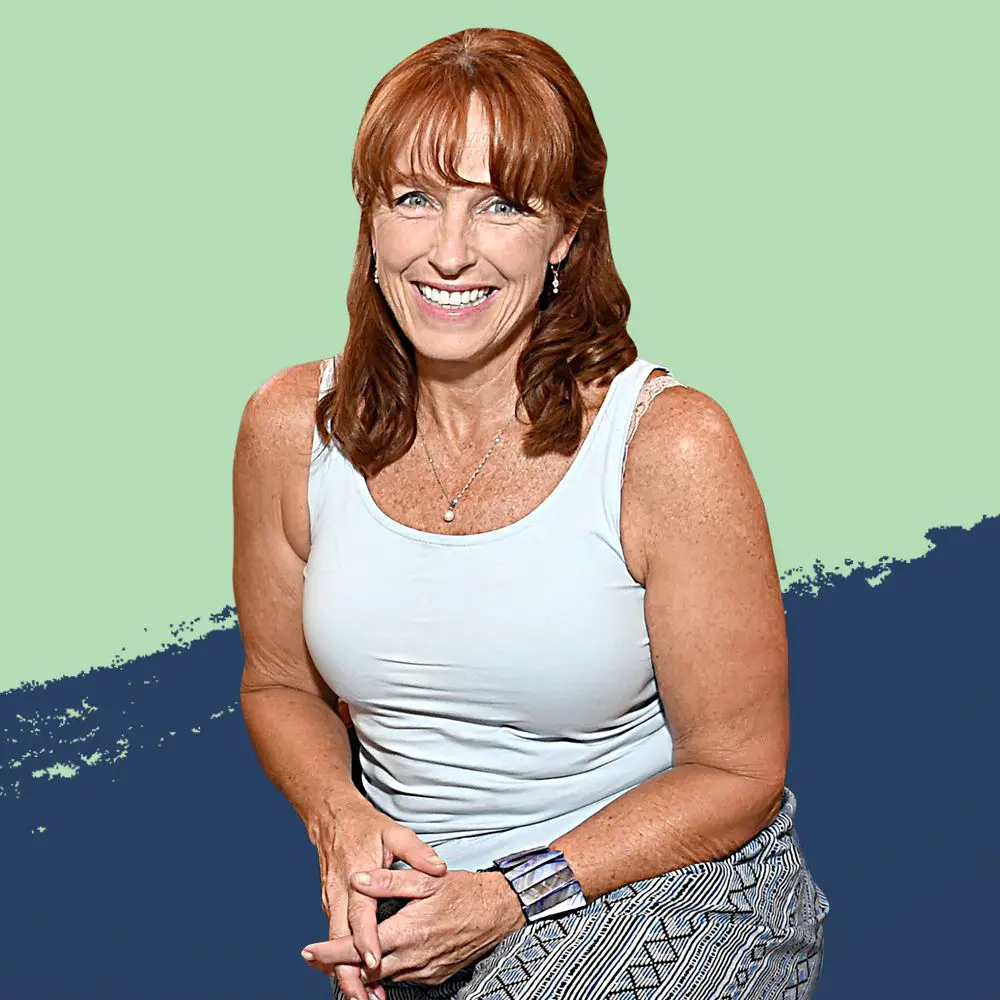 As reported by the Indianapolis Business Journal, following her mother's retirement, Starsiak Hawk assumed ownership of Two Chicks in a Hammer by purchasing her mother's stake in the company. Recently, the downsizing of Two Chicks and a Hammer has been necessary due to the absence of projects planned for the show "Good Bones."
In a candid discussion on the latest episode of the "Mina AF" podcast, Starsiak Hawk shared, "It no longer requires a team of twelve people. I made various attempts to keep the team together, trying different strategies, and evaluating what would be most effective. My responsibility is to guide the transition to the next phase in a conscientious, considerate, and compassionate manner. I've accomplished that, and though it's a challenging process, I'm content with my approach."
In 2020, Starsiak Hawk also introduced Two Chicks District Co., a home furnishing store situated at 1531 S. East Street, marking yet another intriguing venture in her evolving journey.