Miss Dot is a renowned baker and tv personality who was featured on Hometown. She was invited to guest star on an episode of the show alongside Erin and Ben Napier. Remarkably, Miss Dot was not fully aware of the show's star power when she agreed to make an appearance.
So, when she stepped in to cook on the HGTV network, Dot had no idea that her episode would be viewed by millions of fans. Since then, her popularity has skyrocketed, with thousands of people trying out her recipe, and posting the results on HGTV's social media platform. Here's a look at her pound cake recipe.
Her life before fame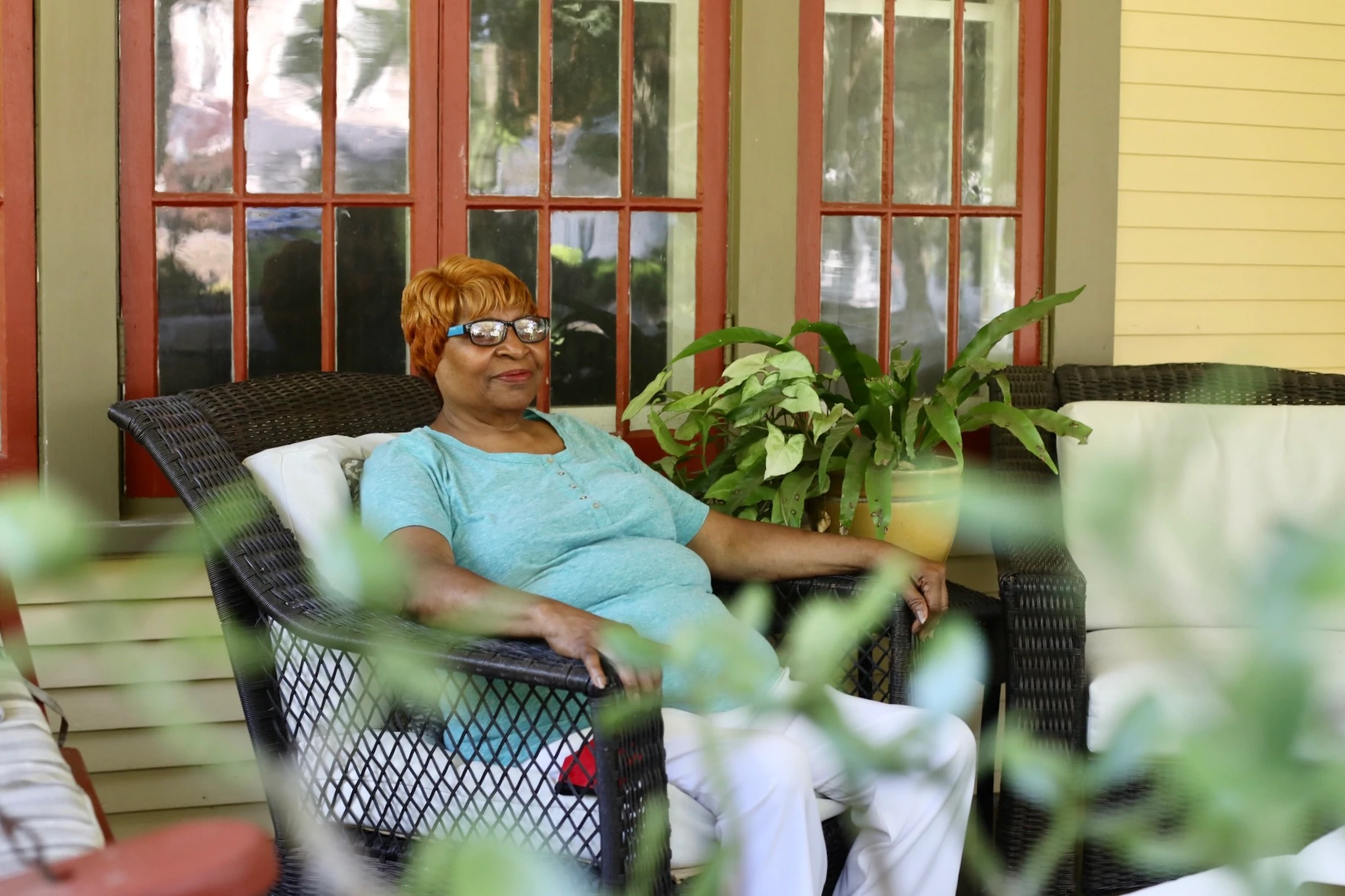 Miss Dot is a woman who has dedicated most of her life to baking and cooking in general. Before she became tv personality, she worked for locals like Miss Bunny.
In an interview, Dot revealed that she'd regularly cook for Miss Bunny, especially since the latter was an elderly woman. Their relationship was not just professional, as Dot revealed that the two were close.
She enjoyed the same type of relationship with her neighbors and friends, all of whom had nothing but kind words to describe her.
Miss Dot added that she loved to cook for everyone, regardless of their race. In her own words, it felt great to uplift other people and put a smile on their faces.
How did Miss Dot get discovered?
Miss Dot's rise to fame was fortuitous. Erin and Ben Napier stumbled upon her recipe, and contact details as they were renovating a client's chicken.
When they opened one of Miss Bunny's cabinets, they found part of a pound cake recipe. Driven by curiosity, Erin decided to call the number on the recipe. She asked Miss Dot if she'd like to come on to the show and prepare one of her famous cakes.
Consequently, Hometown fans got an in-depth look at Miss Dot's recipe. Aside from that, they also got some savvy words of wisdom from Dot. She revealed that the secret to her incredible recipe is heartfelt passion and a spirit of love.
It makes all the difference when it comes to cooking. On the show, Miss Dot additionally talked about how she now associates pound cakes with Miss Bunny's beautiful house. Her decision to come on the show was largely influenced by her desire to continue the long-storied tradition of sharing recipes.
Miss Dot Pound Cake's Recipe
Ingredients you need:
6 eggs
A half a tablespoon of salt
Flour (all purpose, three cups)
1 tablespoon of vanilla
Sugar (3 cups)
Butter (3 sticks)
Cream cheese (about 8 ounces)
Instructions to follow
Beat all the ingredients together in a mixing cup. Make sure that everything is mixed properly.
Once you are done, put the resulting mixture in a greased pan, and put the pan in an oven.
Let the mixture bake for about one and a half hours, with the oven set at 300 degrees throughout the process.