Erin Napier is a tv personality, designer, author, and business. She and her husband Ben have developed a reputation for reviving run-down properties in Laurel, Mississippi.
With Ben's carpentry skills and Erin's knack for interior decoration, the Napiers have become a formidable duo. As such, it comes as no surprise that the two are practically HGTV royalty.
This came after they established themselves on Hometown, a show that has run for six seasons since it first aired in 2016. Let's look at the wonderful gift Ben got Erin Napier for her birthday.
Erin Napier's bio and D.O.B
Erin Napier was born on the 30th of August 1985 in Laurel, Mississippi, to Karen Clark and Phil Rasberry. Consequently, she'll turn 37 years old in just a few days.
Sources say that Erin's mother worked in real estate, whereas her father was a savvy entrepreneur. It is safe to say that the apple did not fall far from the tree with Erin.
Her educational background includes a successful stint at the University of Mississippi, where she acquired a BA in Graphic Design. As soon as she was done with school, Erin set up a blog that gave her the platform to showcase her graphic design skills.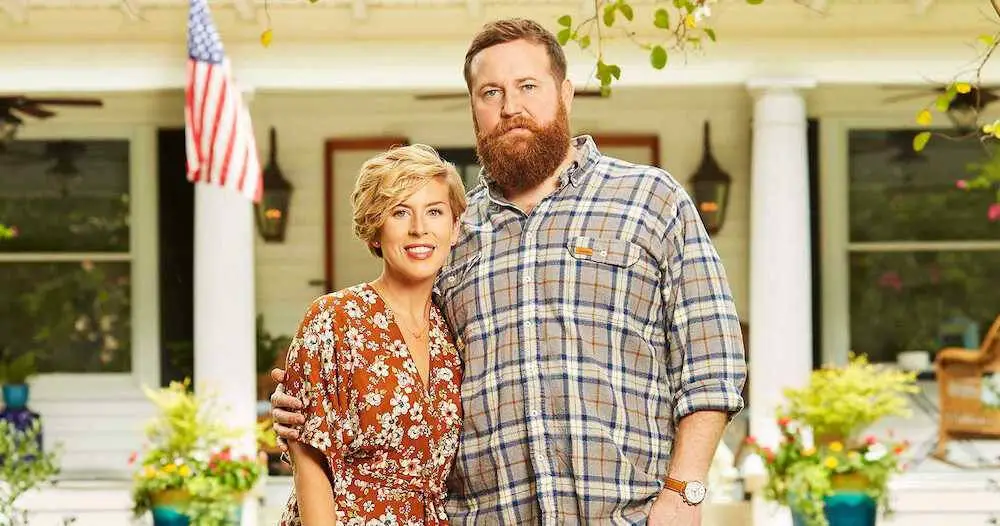 She'd regularly work on birthday cards and even wedding invitations. A few ways down the road, Erin would launch her first business, a stationery company called Lucky Luxe.
Several years later, Erin is not a successful businesswoman with several enterprises. Moreover, she even decided to put pen to paper by authoring two different design books. The Lantern House, which is her latest book, was released earlier this year.
Ben and Erin's relationship
Erin and Ben Napier are college sweethearts who met during their time at the University of Mississippi. Back then, Erin was the shy and reserved type, whereas Ben was more outgoing.
Despite being polar opposites, the two quickly fell for each other. In fact, Ben revealed that he knew that he wanted to marry Erin after just a few days of knowing her.
He'd eventually realize his dream on the 22nd of November 2008 as they finally walked down the aisle. Presently, they have been married for the past fourteen years. In the process, they've had two children together, Mae and Hellen Napier.
Ben's gift to Erin Napier on her Birthday
Erin Napier's Birthday is on August 30.
Erin Napier recently took to Instagram to talk about the special surprise her husband has lined up for her 37th birthday. He left her a note explaining that he had organized something special for her, 'the gift of time.'
To start things off, he plans for Erin to meet up with her girlfriends at Hattiesburg for lunch. After this, they'd also get to spend time with their girls at home.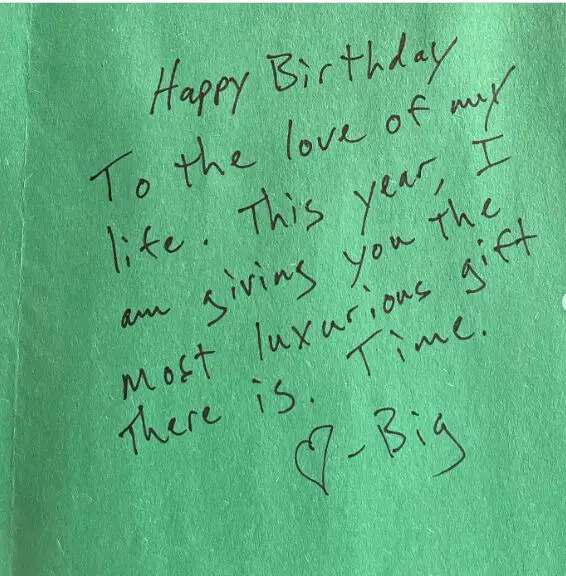 If this wasn't sweet enough, Erin would additionally get the chance to have lunch with both her mom and Ben on subsequent days. To top all of this off, Ben vowed to have quick meals stored in their freezer for busy days.
Lastly, he also promised to get her working studio up and running outside so that she could design at a moment's notice.
https://www.instagram.com/p/ChuaQ8_ODtZ/?utm_source=ig_web_copy_link
What other surprises has he organized before?
Surprisingly, this is not the first time that Ben has set up a romantic gift for his wife. Back in 2021, Erin revealed that Ben had organized an amazing anniversary surprise.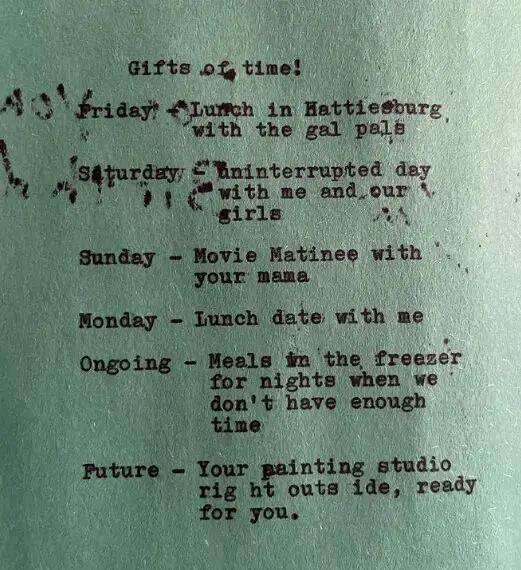 He took her back to the very first apartment they shared as a couple.