HGTV personality Erin Napier isn't one to shy away from expressing her emotions. In an early-morning post on August 19, she took to Instagram to share a heartfelt moment with her fans. The co-host of "Home Town" opened up about a recent tearful experience, which she encountered after attending a Counting Crows concert the previous night.
In the Instagram caption, Napier wrote, "Greetings! I'm the kind of person who sheds tears at concerts, particularly when certain songs strike a chord deep within. This particular song hit me differently. Here's a glimpse of @countingcrows in action." Accompanying her words was a video she had captured of Counting Crows performing live on stage at the Saenger Performing Arts Theater in New Orleans, Louisiana. This venue is just a couple of hours' drive away from Napier's hometown of Laurel, Mississippi.
The song being performed in the video was "A Long December" by Counting Crows, a tune that clearly resonated with Napier. Her Instagram post also featured two images: a selfie of Napier proudly clutching her concert ticket and a snapshot of the theater marquee illuminated with the luminous name of the Counting Crows band.
Fans Relate to Erin Napier's Concert Post
Napier's comment section buzzed with fans who eagerly shared their own concert memories, especially those resonating with the emotions she expressed. One fan empathetically noted, "Dearest, I completely understand. Live performances bring me to tears too. The synergy of the crowd, the virtuosity of the musicians, and the nostalgic rush of the melodies—it's an overwhelming experience."
Another fan added a heartfelt sentiment, saying, "💖 I'm right there with you in the sea of emotions. The music becomes a puppeteer of my feelings, and I'm just the marionette dancing to its tune! How fortunate we are to have music in our lives."
Overflowing support poured in from the community, as a third fan chimed in, "Bravo!!! 🎉 Thrilled to see you grabbing a moment for yourself. Your dedication is clear, and the passion you pour into your work is inspiring. Remember, when your work is your passion, every day feels like a chance to embrace your dreams."
A fourth admirer shared their personal connection, "My all-time favorite band! I can vividly recall strolling to class with their melodies in my discman. Their music has a way of tugging at your heartstrings. ♥️"
Erin and her spouse Ben Napier's prominence in the HGTV realm has afforded them the opportunity to meet some of their musical idols. Their association with cherished artists, including their friend Chris Stapleton, has been cultivated through their journey. A special highlight for the couple was their involvement in presenting an award to Chris Stapleton at the 56th Country Music Association Awards in November 2022.
Erin Napier Was in a Band in High School
Music has held a prominent place in Erin's life's narrative. The multifaceted artist, designer, and writer once threaded her musical spirit as a member of a high school band named Sunday's Maria, a revelation she shared in an Instagram post from August 2021. She delved into the roots of the band's moniker, attributing it as a tribute to Counting Crows, whose lyrical tapestry frequently interweaves the name Maria.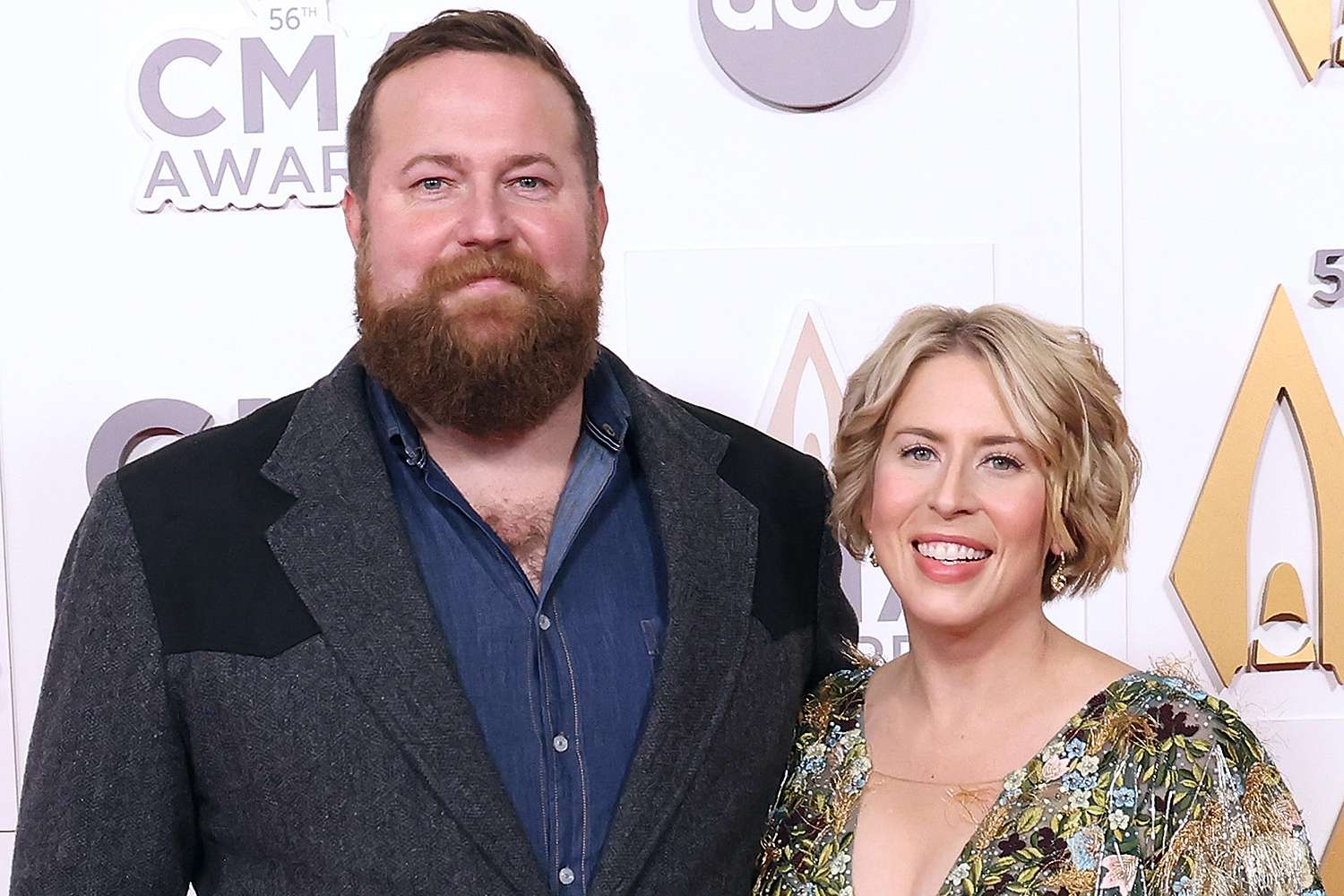 Elaborating in her caption, Erin recounted, "During those days, our repertoire echoed with renditions of Blind Melon, Alanis Morissette, Ani DiFranco, and Barenaked Ladies hits. Coffee shops served as our stages, and from those gigs, I pocketed my gas money." Fondly reminiscing, she painted a vivid snapshot of the era: "A hula girl graced my Mitsubishi Eclipse's dashboard, and a bumper sticker proudly declared 'Joe Patti for President 🐠.'"
Nestled within her post were a collection of throwback photographs, showcasing a youthful Erin from her high school days. The images showcased her seated onstage, enveloped by her flowing locks, gripping a guitar while positioned behind a microphone. The backdrop unfolded her bandmates in action, with drums and bass guitars harmonizing beside her. These snapshots encapsulated a cherished chapter in Erin's musical journey.