Fixer to fabulous is a reality series that mainly does with the real estate business, and specifically, renovation. It follows Jenny and Dave Marrs, a husband-and-wife team that have practically cornered the renovation market in Bentonville, Ark.
Since they started, the two have fixed up more than 300 historic properties in their hometown.
As such, they have gained a decent reputation on television, which explains why their show has been on air since 2019. At the start of the year, we learned that Fixer to Fabulous was renewed for a fourth successive season. When will it be released?
About the show
Fixer to fabulous is a show produced by the HGTV network. It has three main cast members: Jenny Marrs, her husband Dave, and their construction manager, Chase Looney. The show initially aired back on the 29th of October 2022.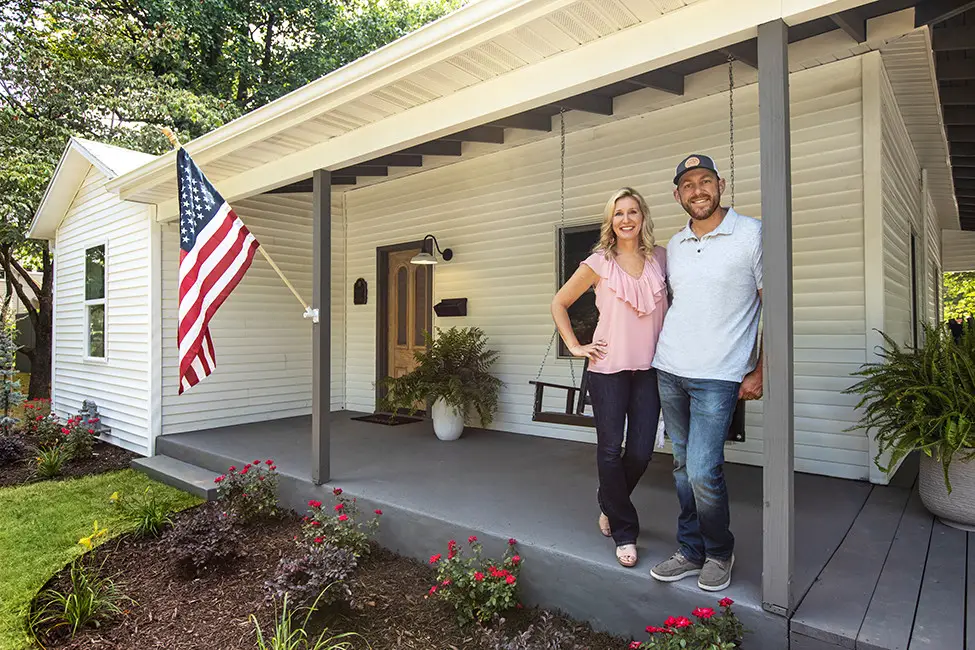 Dave and Jenny worked with an Arkansan family to renovate a classic craftsman home. By the end of the episode, the two had managed to breath new life into the property. From then on, HGTV would go on to release 39 episodes of the show in total.
These were all spread across three seasons between 2019 and 2022. So far, the Fixer to Fabulous has managed to maintain an impressive 8.3/10 rating on IMDB.
Fixer to fabulous season 4 release date.
HGTV producers announced that the fourth season of the show will premiere on the 29th of November 2022 on HGTV.
Moreover, they revealed that the season is set to release a total of 16 episodes. According to the showrunners, the new season will see Jenny and Dave work on several new renovation projects in their hometown.
As was the case in the previous seasons, Jenny is set to handle all the creative elements of their projects. Her husband, on the other hand, will stick to the construction side of things. Aside from this, the new season is set to explore the couple's family, exploring their relationship with their five kids.
Where and how to watch
As it has done for the past three years, season 4 of Fixer to fabulous will air on the HGTV network at 9 pm.
Additionally, you can also stream all episodes of the fourth season on Discovery+. We should point out that the show could also be available on platforms like HGTV Go and Prime Video.