David Bromstad is a famous designer and television personality who rose to fame as the winner of the HGTV design competition show "Design Star."
He has since become a key figure on the HGTV network, hosting a variety of shows, including "Beach Flip," "Color Splash," and "Design at Your Door."
His current show, "My Lottery Dream Home," debuted in 2015 and has been a hit with HGTV viewers. In the show, Bromstad helps lottery winners discover their ideal houses within their finances.
As of 2023, the show is in its 14th season, with some episodes having aired in December 2022 and more scheduled to premiere in March 2023. While waiting for the new episodes, you can explore some interesting facts about David Bromstad.
So without further ado, let's get started.
19 Interesting Facts About "My Lottery Dream Home," Host David.
David Bromstad Was A Disney Illustrator
It may surprise some that David Bromstad's career began as an illustrator for Disney. As a young boy, he was an avid Disney lover and aspired to work for the company.
To achieve this goal, he attended Ringling College of Art and Design, and after completing his studies, he was able to secure his dream job at Walt Disney World. He designed many projects for Disney, Universal Studios and Islands of Adventures during his time.
He Has Multiple Tattoos
The HGTV personality has inked all over his body, and most tattoos are inspired by his love for Disney. One of his most distinctive tattoos is of Mickey Mouse on his arm.
He also has a tattoo of Cinderella's palace on his thigh, showcasing his appreciation for classic Disney stories. In addition to his Disney-themed tattoos, he has a large "Limited Edition" tattoo on his chest and several smaller tattoos scattered throughout his body.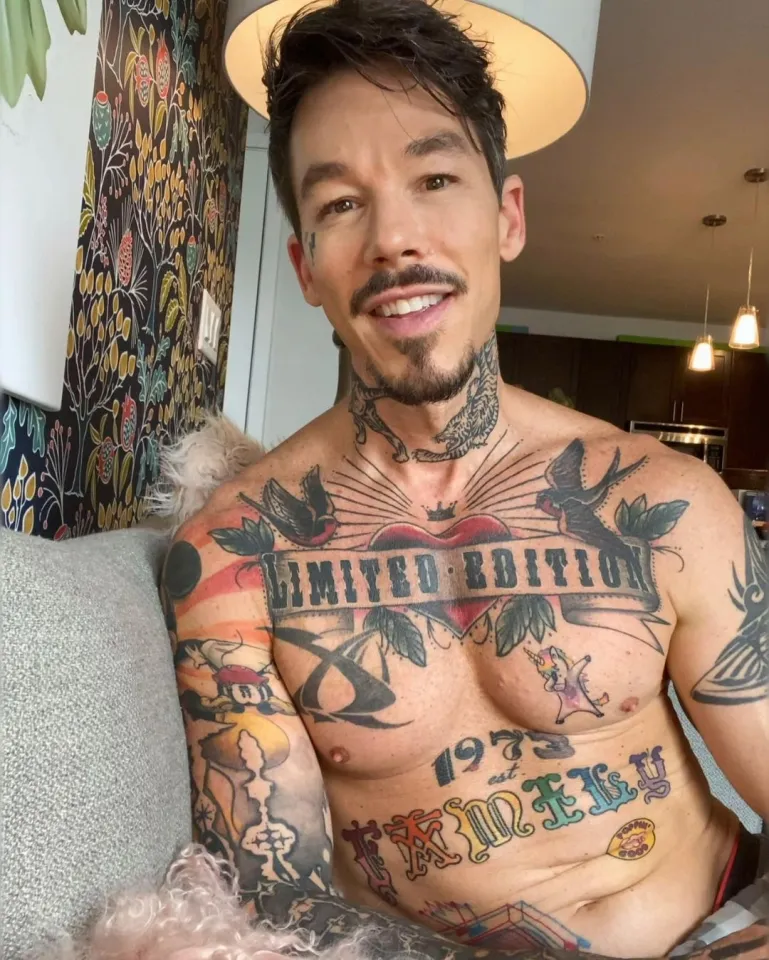 He has also chosen to mark his birth year of "1973" and his "Family" by engraving it on his abdomen. Also, one of his legs has a pride flag with a huge "LOVE" inked beside it. David says this tattoo symbolizes him very much.
These tattoos reflect Bromstad's interests and preferences, as well as his unique sense of style.
David Has His Own Company
After his work as an illustrator at Disney, David started his own enterprise, Bromstad Studio. Initially, he serves as a custom children's room designing company, but now his startup offers a wide range of services, including design consultation, interior designing services, furniture design and various home decor, murals and fine arts by David.
Likewise, the firm also offers a wide range of household items, from bedding to bathroom supplies.
He is the Winner of One of the HGTV Shows
The HGTV host is best recognized as the winner of HGTV's "Design Star," Season 1. Bromstad moved to Miami Beach to participate in the show after one of his friends pushed him to compete in 2006.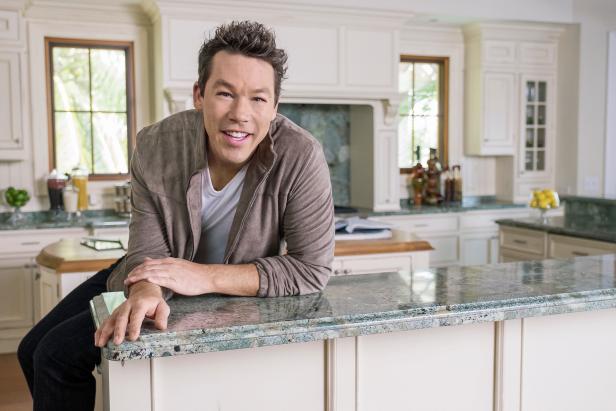 So, after competing with 9 world-class designers, David won the show and received a car and the opportunity to host his own HGTV show– "Color Splash."
Bromstad Was Listed in Out Magazine's 100 List
David Bromstad made history in 2015 by becoming the first HGTV host to be listed on Out Magazine's prestigious 100 List. The list is made in recognition of the most influential LGBTQ+ personalities.
Likewise, he was also recognized with the "Human Rights Campaign Visibility Award" in 2011 for the proud embracing of his sexuality in public.
The HGTV Host is Addicted to Furs
David has an interesting fashion sense that often includes the use of furry clothing. While he has been spotted in various unique outfits, his love for furry clothes is a constant.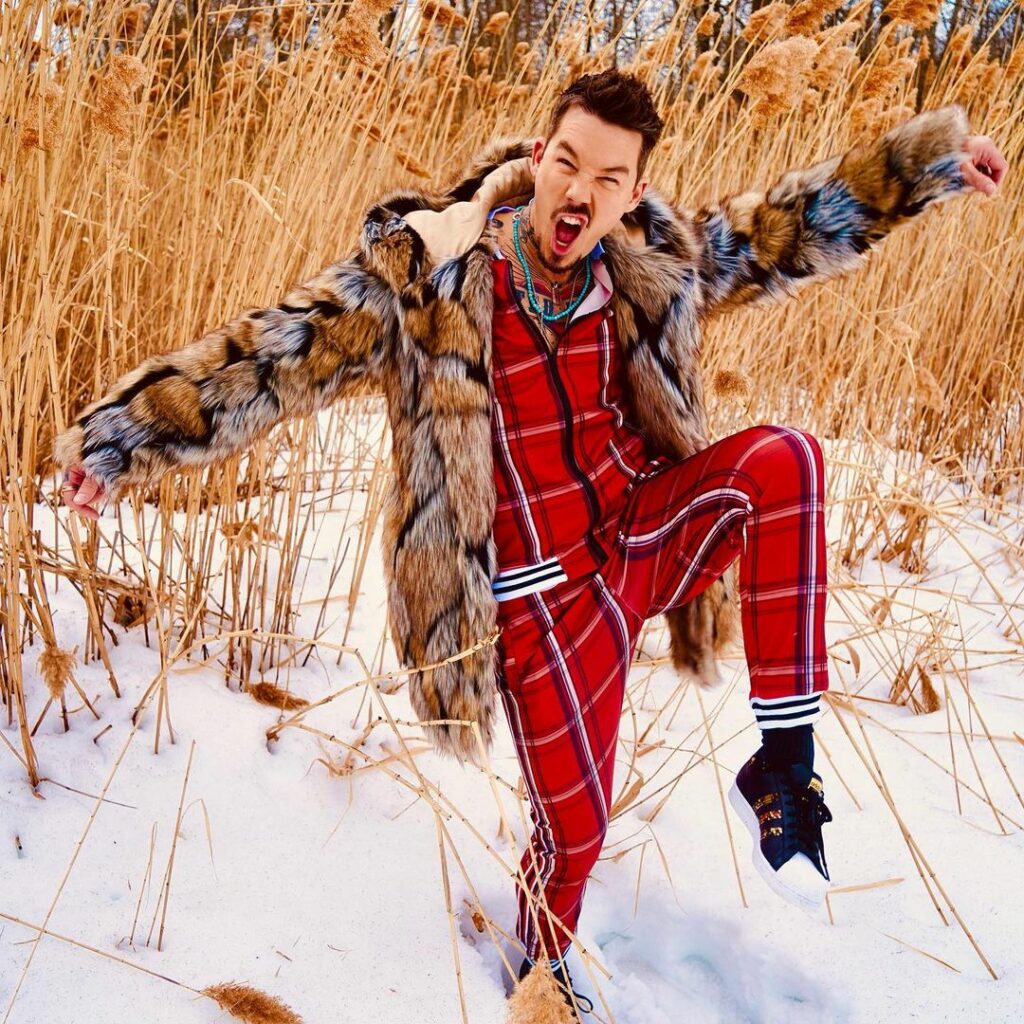 In a 2021 episode of "My Lottery Dream Home," he was seen wearing a furry leopard print coat and furry boots, and the audience could stop appreciating his choice. He even posted the picture on Instagram, and his comment section was full of followers adoring his furry coat.
So, if it's winter, David will surely add furry outfits to his collection.
David is Colorful
If you are a regular viewer of "My Lottery Dream Home," you cannot deny but appreciate his dressing sense. He is often seen wearing colourful clothes, whether formal or casual; one thing is sure Bromstad's clothes are colourful.
But it's not just clothes that he wants to be colourful; he loves to add colour to people's life by finding and decorating people's houses in pleasant colours. Hence, there is rarely a dull moment for people around David.
David is Often Mistaken for His Age
Born on 17th August 1973, Mr Bromstad is currently 49 years old. However, he has refused to age at all and looks a lot more youthful than his real age.
On his 48th birthday, he posted a series of fashionable pictures on his birthday and wrote,
"Turning 48 feels like any other year, just a little more stiff and achy. Ugh!" Likewise, for his 47th, he wrote, "Omg I'm so old today! 47. But u know what? I love it. I'm just that much closer to retiring."
While the man is so close to approaching his big 50, many people have mistaken him for someone in their late 20s. Such a blessing, isn't it?
David Came Out in 2013
The "My Lottery Dream Home" host, David, revealed his sexuality in 2013. However, his coming out didn't go as he had planned, and his fans criticized him.
He faced the backlash because he once hosted a fundraiser for the Salvation Army USA, an organization with a reputation for opposing LGBTQ+ rights. Hence, as many of his fans are part of the LGBTQ+ community, they were upset that he would work with a group that opposes their rights.
Nonetheless, David explained that he hosted the fundraiser after learning that the Salvation Army was trying to improve its image and make amends with the LGBTQ+ community.
The Charming HGTV Host is Yet to Marry
Despite being almost 50, the   HGTV host has not exchanged his wedding bands. However, he dated a few men in the past. But since his past relationship, the man has kept his love life under wraps.
Despite this, fans of David are curious about his personal life, including questions about his potential partner or marriage plans. But we assume David possibly has not married because he has yet to find the right person or circumstances to make a commitment to marriage.
David Bromstad Married to Husband? OR Dating a Boyfriend?
Mr Bromstad was in a long-term relationship with a man named Jeffery Glasco. In a 2012 interview, the designer stated that he had a massive crush on Jeffery for years, but they only met officially in 2004 at a Valentine's Day Party in Orlando.
David also disclosed that he had been dating Jeffery for the past 8 years. While the public was waiting to hear their wedding bells, they got scattered when David and Jeffery announced their break up in 2015.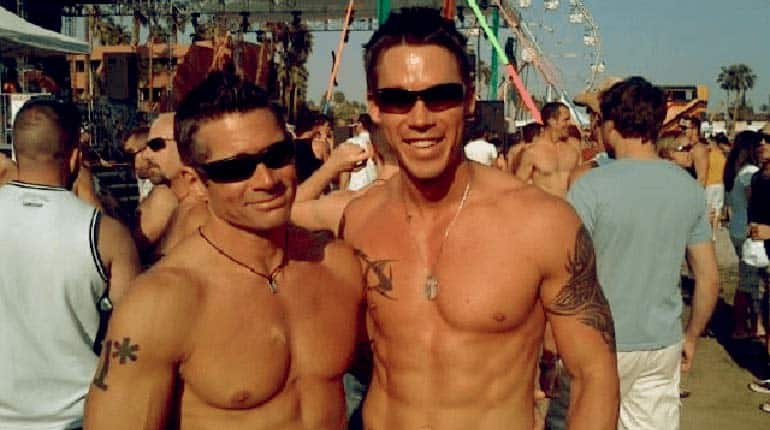 The split went pretty bad and even reached the court when Jeffery accused him of emotional and financial damage. Jeffery also stated that his former partner used all their savings on drugs, alcohol and prostitution.
However, the case was dismissed due to the lack of evidence.
He Cannot Travel Without His Pillow.
David, the host of "My Lottery Dream Home," likes to travel and stay in luxurious hotels, but he has a particular preference regarding his sleeping arrangements. No matter where he goes, he cannot sleep without his own pillow, which no hotel pillow can replace.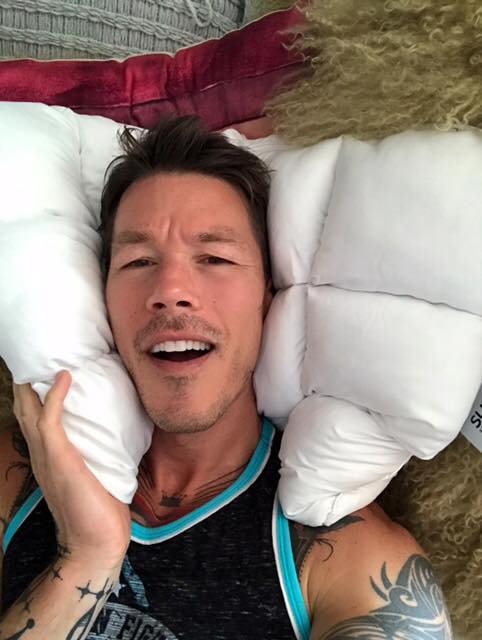 In fact, he is so attached to his pillow that if he forgets to bring it on a trip, he will purchase the exact same pillow to ensure a good night's sleep. Additionally, David also revealed that he has insomnia, so he travels with a Memory foam mattress topper.
David's Ancestors are Norwegian
The popular HGTV personality's travel destination is Norway. He says he wants to visit the country at least once so that he can know his ancestral roots and culture.
In case you did not know, David comes from a mixed ethnic background. His mother, Diane Marlys's origin is Swedish-German, and his father, Richard Harold Bromstad, has a Norwegian ethnic background.
He is a Fitness Freak
Like many celebrities, David Bromstad is a passionate fitness lover who takes excellent care of his physical health. He has maintained an attractive build by frequently visiting the gym and sticking to a healthy diet plan that helps him maintain his fitness.
His dedication to his health is visible from his social media. He often showcases his toned body, frequently choosing to go shirtless and display his abs and muscles.
David Adores His Parents
Though everyone loves their parents, very few show their love and admiration, and David is among them. The star designer takes every opportunity to express his devotion towards his parents, which is evident on his social media accounts.
For instance, on Father's Day, he dedicated a lengthy paragraph to his dad on Instagram, expressing how privileged and proud he is to be his son. Similarly, on Mother's Day, he wrote a heartfelt message about how his mother is not just his parent but also his closest friend, thanking her for raising and guiding him and his siblings.
He Has Fur Babies
Bromstad has 2 cute pet dogs, both French Bulldogs. He has given unique names to both of his dogs, Miss Lady Godiva Bonbon and Dozer Bubbas.
David once told his fans that He got Dozer from Czechoslovakia when he was very young. Likewise, Lady Godiva was an American dog from Louisiana.
Although he used to post cute pictures of his dogs regularly on social media, he doesn't feature them as much these days.
Bromstad Loves Breakfast
The HGTV personality's favourite meal of the day is breakfast, which is a beautiful way to start the day. He says he particularly loves to have an egg white omelette with goat cheese, pepper and other spices.
And interestingly, David considers coffee to be his go-to drink after water.
He Lives in his Dream House
While David has helped hundreds of people find their dream house, he found his dream house in Winterpark, Florida, after many efforts. He took almost 3 years to finalize his house, and when he finally found his perfect home, he shared it in a special episode called "My Lottery Dream Home: David's Home."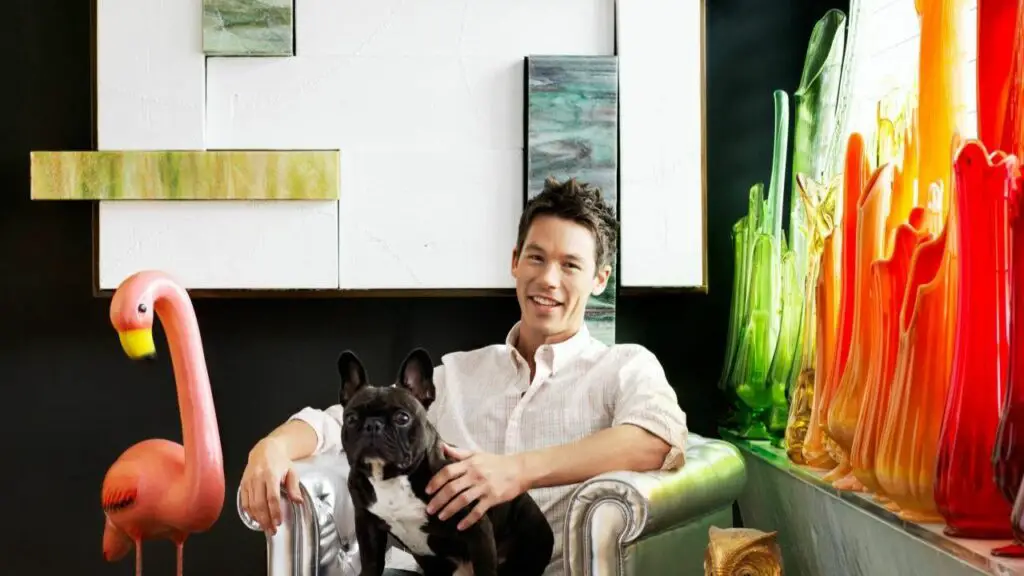 David's residence is a 2866 sq. ft house with 5 bedrooms and 4 bathrooms.
David Bromstad Loves to Wow People
The HGTV host is hilarious and enjoys seeing a surprised look at people. Be it from his interesting dressing style or surprising his clients at work, the star says he loves when people grin at him or look at him with disbelief.