Fans are showing their support and admiration for HGTV star Ben Napier as he undergoes a physical transformation and prioritizes a healthier lifestyle. In a recent Instagram post on June 28, Napier shared a glimpse behind the scenes of the upcoming season of "Home Town," which he and his wife Erin are currently filming in their hometown of Laurel, Mississippi.
The photo captures Napier standing over one of the show's cameramen, with his arms extended to provide shade for the cameraman, who is lying in the grass with his camera. In his caption, Napier mentions the sweltering heat and his attempt to help the crew by offering some relief to the cameraman. He includes the hashtag #HGTVHomeTown to connect the post with the show.
After noticing Napier's physical transformation since his last post in January, fans flooded the comment section to congratulate and support him. They expressed their admiration for his dedication to leading a healthier lifestyle and his thoughtfulness towards the "Home Town" crew. The positive response from fans reflects the impact Napier has had on viewers as they witness his journey towards improved well-being.
As the new season of "Home Town" continues to unfold, fans eagerly anticipate the incredible transformations Napier and his wife, Erin, will bring to the homes and lives of the residents in their beloved town of Laurel, Mississippi.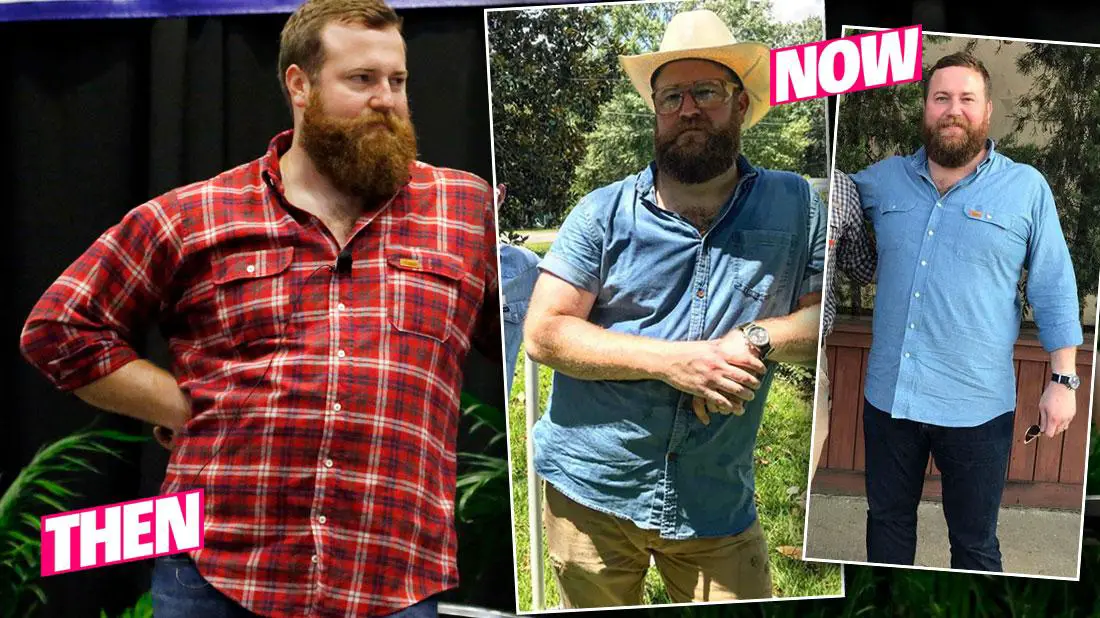 Many of Ben's fan comments were congratulatory, with users writing, "How have you lost all the weight?? Look great! Congratulations!" and "You've lost so much weight, you don't have a very big shadow! 😜. Congratulations on getting healthy!"
 

View this post on Instagram

 
"I don't think you're giving him as much shade as you would've in the past Ben! You're looking wonderful I'm so proud of you!" a third fan wrote.
Another user commented on the heat, writing, "This southern heat is brutal. 'It's not the heat it's the humidity'. Bless those people's heart…..it's both here, sweetie." According to timeanddate.com, the high temperature in the afternoon on June 28, when Ben shared his post, was 97 degrees, with a low of 91 degrees.
One user had a pressing inquiry for Ben, writing, "Who has the better beard [Ben or Tim] is the question though 👀". Ben graciously responded, "[Tim] does, it's Santa white."
Erin Napier Has Also Taken Note of Ben Napier's Weight Loss
 

View this post on Instagram

 
Not only fans, but also Ben Napier's wife, Erin, has been supportive of his weight loss journey. After an episode of "Home Town" aired in February 2023, Erin took to Twitter and shared a photo of Ben, showcasing his progress. In her tweet, she expressed her pride and support for him during this time of transformation.,
"Ben has lost a lot of lbs. since this episode, I'd just like to brag on him a little."
A month later in March, she shared another photo, this time of Ben side-by-side with Jay Leno, writing, "ben has lost 65 lbs. since we filmed the first day with chance and emily [in their episode of "Home Town"]. here he is this week on our trip to California!"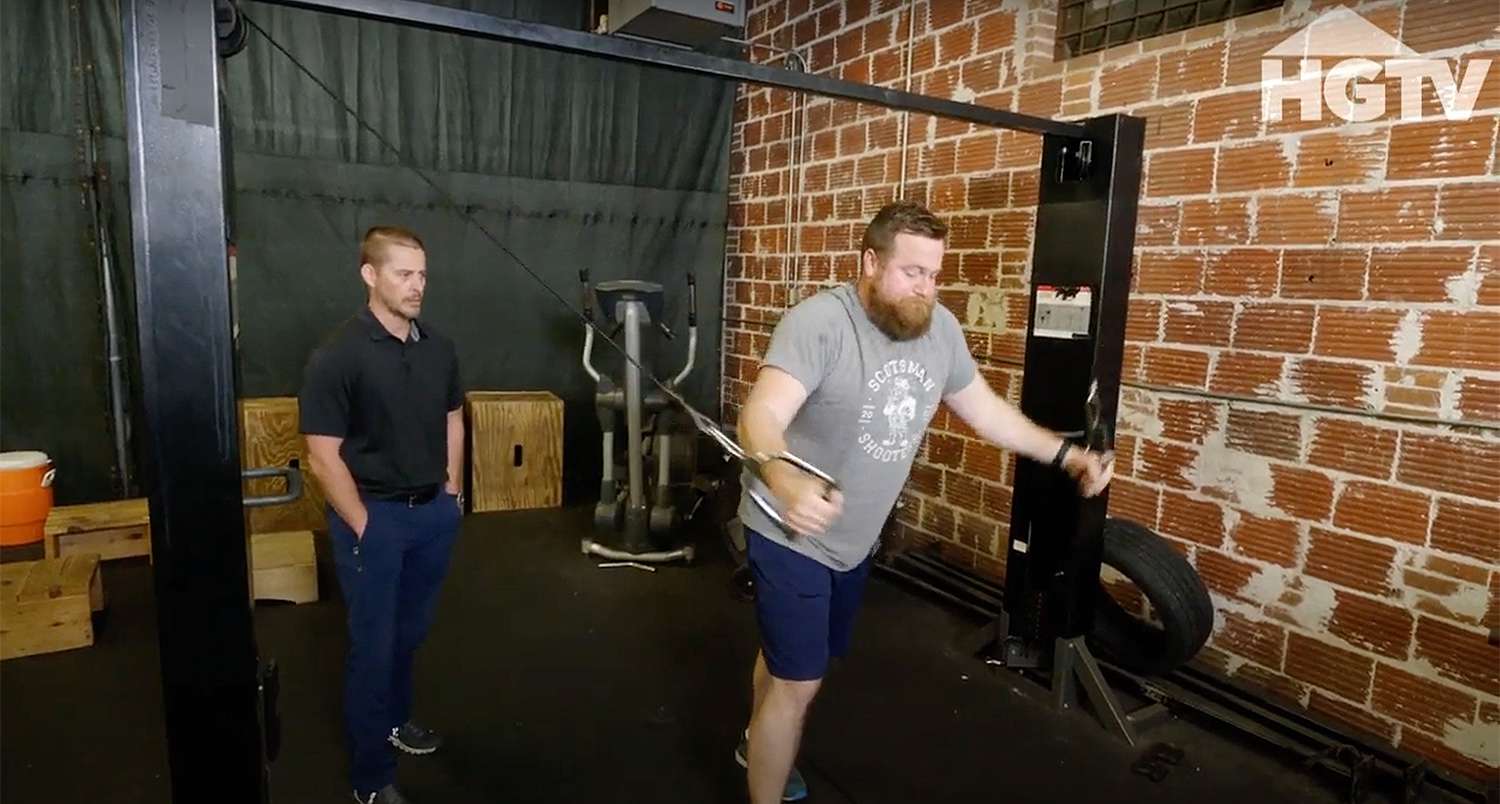 Before their trip to California in March, Erin gave her followers a glimpse into Ben's commitment to improving his health and fitness. She shared a photo of Ben playfully interacting with their daughters, Helen (5) and Mae (2), while simultaneously working on constructing his new home gym. This behind-the-scenes peek demonstrated Ben's dedication to incorporating exercise into his routine and creating a space where he could prioritize his well-being
"Somehow despite having a torn rotator cuff and us barging in and slowing him down daily, [Ben] has been building a gym in the barn and lost many lbs. and holy smokes what a babe with good blood pressure 😄," Erin captioned the post. Ben had his rotator cuff repaired after the California trip, and has been able to use the home gym that he built for himself since.

According to Ben's Dad Ben had to Lose weight or Risk Death
The host of HGTV's "Home Town," known as "Big" to his loved ones, has made a remarkable transformation over the past year. Standing at an impressive 6′ 6″, he has shed over 60 lbs., and the nickname "Big" no longer quite fits his slimmer physique.
In an exclusive interview with RadarOnline.com, his father, Pastor Wayne Napier, expressed his delight at his son's new appearance. Wayne revealed that Ben had received a stern warning from his doctor, stating that he needed to lose weight or face serious health risks, even risking death.
Concerns about heart disease within the family played a significant role in Wayne's worry for his son's well-being. Wayne himself had undergone triple bypass surgery in 2014 when he was 60 years old. With four sons, Sam, Ben, Tom, and Jessie, all of whom are large men, the importance of Ben's weight loss journey became even more critical.
Ben's decision to pursue drastic weight loss was not solely personal; it was driven by the advice of medical professionals and the desire to lead a long and healthy life for the sake of his daughter, Helen, and his wife, Erin. Wayne emphasized that Ben's love for his little girl and her mother motivated him to make lasting changes to ensure he could be there for them.
Given Ben's towering height, doctors had long cautioned him about the strain his excess weight placed on his body and heart. Even Erin, his wife, confessed to her fears of potentially losing the love of her life due to his weight.
With a renewed focus on his health, Ben Napier's inspiring transformation serves as a testament to his commitment to a better future and a longer, happier life alongside his family.