Ben Napier, 40, is a well-recognized TV personality, inspirer, skilled furniture craftsman, and entrepreneur, who is loved by fans all over America. The Mississippi-based American celeb is a genius recognized for not only constructing beautiful furnishings and stunning renovations but also for making genuine relationships with customers and friends.
Ben made a debut as a TV host alongside his wife on HGTV's hit show "Home Town" in 2016 and has been popular since then. Napier presently enjoys a joyful and wealthy lifestyle in Mississippi alongside his wife and children.
He got hitched to the love of his life, Erin Napier, on 22nd November 2008 and they have been in their ups and downs together ever since. The cutest pair in the industry is gifted with two beautiful daughters, Helen and Mae.
Napier's Shoulder Problem
Considering his multidimensional job as a professional woodsman, businessman, and TV host, the Home Town star is a busy man. Renovating houses and creating and designing makeovers take a lot of hard work and labor.
So, we can assume that Big Ben's strong shoulders get loads of work done and they do need proper care time and again. Ben's other half and co-star, Erin, shared about Ben's shoulder problem on her Instagram profile under the handle "@erinapier".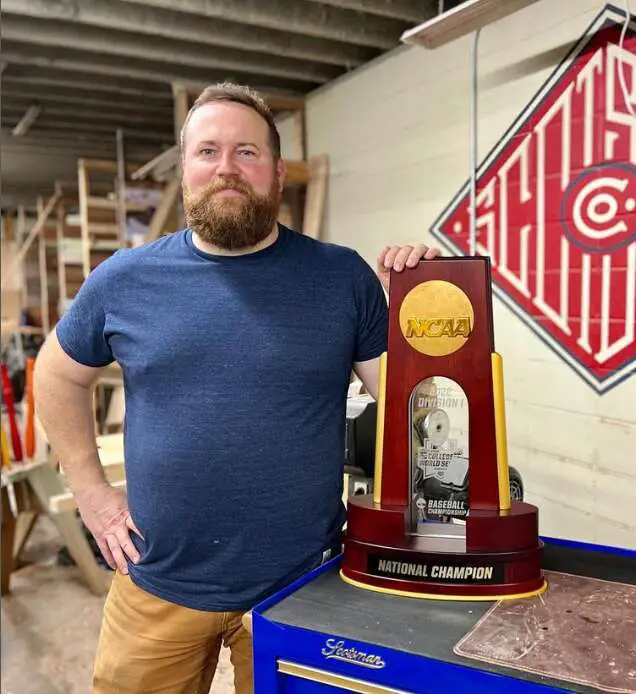 On 10th January 2023, she posted a video and a couple of pictures of Ben undergoing physical therapy for his shoulder, which has apparently been troubling the "Home Town" star for quite a time.
Brother-in-Law to the Rescue
As per Erin's post, a therapy firm based in Mississippi named "Optimal Performance PT" is handling the HGTV star's shoulder. She has also been accompanying her husband to his sessions since she enjoys meeting his doctor, Clark Rasberry, who is also her older brother.
She claims Clark bravely left the hospital where their father resigned to partner in a physiotherapy center last year. Erin felt nostalgic watching her brother's work of magically healing injuries with his knowledge of workouts.
She felt like watching her father perform his job as a young guy all over again. She is also very proud of how the men in her family can heal individuals with their hands. Nevertheless, Napier seems to be healing and doing great, thanks to his brother-in-law.
Ben Napier had to go through surgery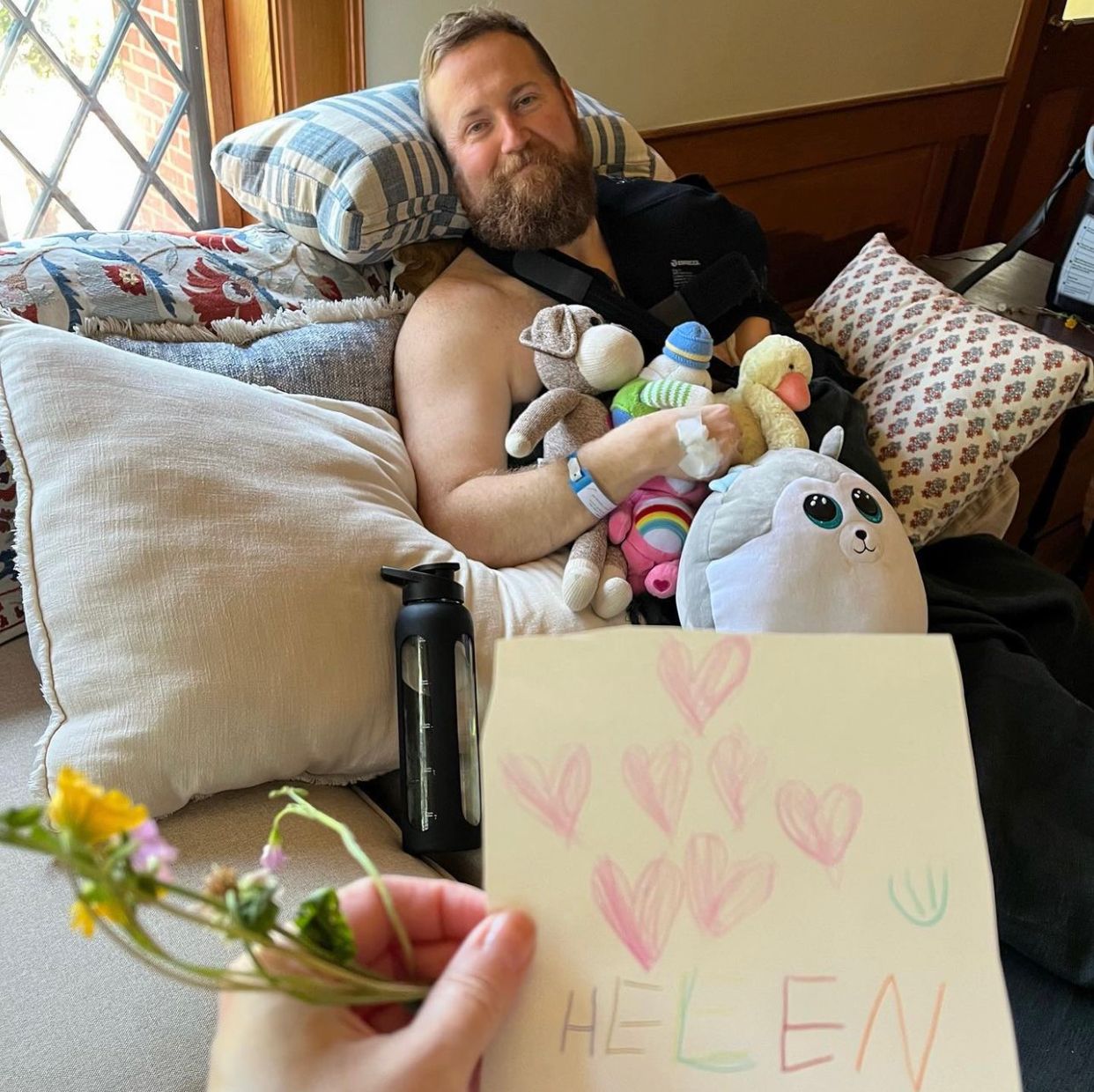 After trying to heal his shoulder with Physical therapy for months, Ben Napier finally decided to go through surgery for a permanent fix.
Erin Napier Revealed a picture of ben Napier wearing Spling on his left shoulder. According to Erin, Doctor had to repair Ben's, Rotator Cuff. The procedure included Bone Spur Shaving and Cartilage Trimming.
Helen to the Rescue.
Ben Napier has the most beautiful family, and we all can agree with that. In this time of hardship, their daughter Helen made a sweet postcard for her daddy Ben. She also let Ben play with her toys. Such a blessing to have a loving family. Lucky Ben!
Ben Napier Quick Facts
| | |
| --- | --- |
| Name | Ben Napier |
| Nickname | Big |
| Birthdate | September 24, 1983 |
| Birthplace | Laurel, Mississippi, USA |
| Profession | Reality TV Personality |
| Nationality | American |
| Ethnicity | White Caucasian |
| Height | 6 ft 6 inches |
| Spouse | Erin Napier |
| Children | Helen Napier and Mae Napier |
| Parents | Bennie Napier and Das Napier |
| Alma Mater | Bachelor of Arts degree in History from the University of Mississippi. |