Krin Nelson is a reality TV personnel. She appears on the Discovery Channel's reality series "The Last Alaskans" The last Alaskans is an American reality TV series. It first premiered on Animal Planet on the 25 of May 2015. Its second season was aired on the discovery channel on the 12 of April 2016. The show focuses on the day-to-day activities of several families and trappers living in the Arctic National wildlife refuge in Alaska. Know about Heimo Korth's youngest daughter Krin Nelson's Wikipedia-type biography here.
Krin Nelson is Married to her husband, Scott Nelson.
Krin Nelson is the last-born daughter of Heimo and Edna Korth. Despite growing up in a secluded place, Krin Nelson managed to get a lover. She is married to a handsome man called Scott Nelson. Her husband, Scott, is a marine. He also grew up in Alaska and said he is an outdoorsman at heart.
Krin and Scott Nelson are blessed with one child. They have a handsome boy called Colby. Colby was born on the 17 of April 2016. He is two years ten months old. Coincidentally, Colby shares a birthday with his grandfather Heimo Korth.
Krin Nelson and her husband Scott love their child so much. They are constantly posting his photos on social media. It must be easy for the family as they can merge the birthdays and celebrate together.
Krin and Scott would have become parents again come June this year. Krin had announced it sometime last year via Instagram. Unfortunately, they lost their unborn baby as she died in the womb. Again, Krin announced the sad news through an Instagram post. The lengthy post read:
 " Yesterday I had my first appointment at our new birth center. I was 18 weeks 5 days along. We were excited to be there, so happy to finally find a natural birthing center who offered home remedies and solutions before drugs. I absolutely fell in love with my midwife, she was amazing, sweet and caring. She wanted to hear the baby's heartbeat. She couldn't find it so we went to the ultrasound room. The midwife there found baby head up feet down. No heartbeat. No movement. My own heart stopped. I asked "Where's the heartbeat?" She said "I'm so sorry. I don't see one. I'm not seeing baby move either. I'm so so sorry." She sent me over to my original clinic for a confirmation. They have good ultrasound techs. They found no heartbeat and no movement. They said baby's heart stopped somewhere between 15-16 weeks. Right around Christmas week. I was sent to yet another clinic to start the process of extraction. Today in a couple hours I have an appointment at the hospital to remove my baby…. Wonderful way to start 2019…."
Krin Nelson's Net worth.
Krin Nelson is a reality TV personnel. She appears on the Discovery Channel reality Series The last Alaskans together with her parents. She started featuring on the show in its fourth season.
Not much information is known about what she earns on the show, but of course, she must be making a reasonable amount from the cast. Her net worth is not known. However, her father's net worth is approximately $ 150 000. His success is attributed to his unique lifestyle. His life is not the everyday life that every other human being alive as they live alone in the wilderness with no electricity, running water, or any vehicles around. He depends on bush pilots to ferry what he catches from hunting to his cabin.
Krin Nelson's Age, Birthday, And Birth Date
There is no information on when Krin was born, so her birthday is unknown.
Heimo Korth's youngest Daughter Krin Nelsons Career And Early Life
Krin Nelson was born in Alaska in the Arctic National Wildlife Refuge. Her family is the only family living there. She is the youngest daughter of Heimo and Edna Korth. Although her eldest sister, Colleen, died aged only two years, Krin still has an elder sister named Rhonda. She also has a stepsister, her mother's daughter, called Melinda.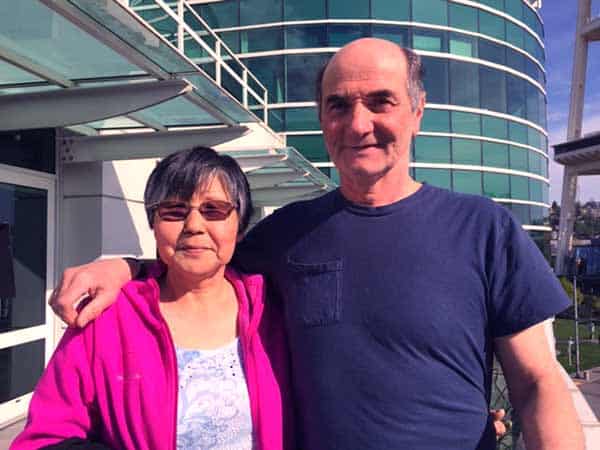 Krin uses various nicknames, such as Krin A Korth and Krin A Nelson.
Heimo Korth's daughter Krin grew up learning how to trap, gather, and other necessary survival skills needed to make it in the wilderness.
Much about her early life is not in the limelight, but currently, she is an avid hunter, an outdoorsman, and a fisherman. Karin is also a firefighter.