Bob was born in Jersey City, New Jersey, on January 23, 1951, to Vernon and Eleanor Harte. Growing up alongside his three brothers, he developed a passion for baseball, hunting, fishing, trapping, and occasionally finding himself in mischief. However, it was his grandfather, affectionately called "Pop-Pop," who had a profound impact on Bob's life. Pop-Pop not only imparted construction skills to him but also instilled the invaluable trait of independent thinking.
After a brief period in college, Bob, at the age of twenty-one, found himself yearning for the Alaskan way of life he had extensively read about. Restlessness consumed him as he sought to experience firsthand the allure of the Alaskan lifestyle.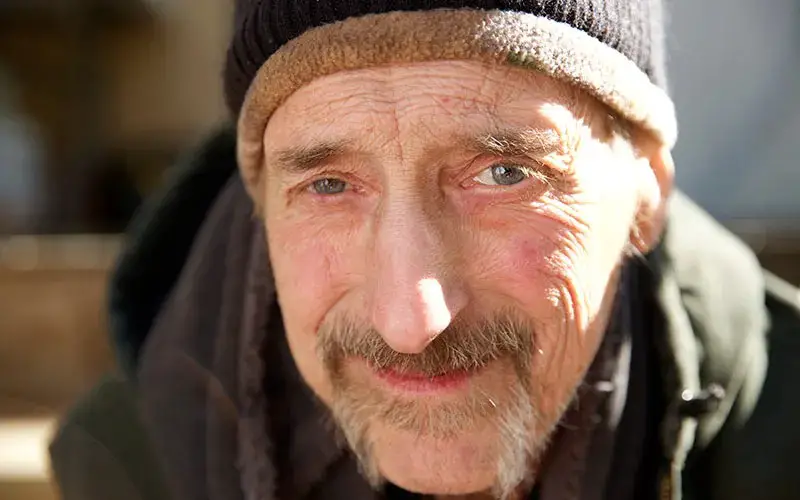 Trapping Journey
Upon arrival in South East Alaska, Bob embarked on his trapping journey near Wrangell, where he spent his initial winters. Driven by his adventurous spirit, he then set his sights on the vast interior. Eventually, Fort Yukon became his home base, providing a central location from which he ventured into various trapping grounds in the vicinity. In these endeavors, he not only forged a reputation for himself but also formed enduring friendships that would last a lifetime.
One day, Bob stumbled upon whispers of an abandoned trapline nestled in the rugged terrain of the Brooks Range. Intrigued by the possibilities, he embarked on a quest and discovered his true home there. For over four decades, Bob's existence revolved around his trapline, from the early days of autumn until the arrival of spring. Amidst the solitude, some of his most cherished memories were made when his family joined him on this remote land.
His family, which consisted of his daughter Talicia, step-son Traver, foster-son Steve, his devoted wife Nancy, and their loyal dog team, brought immeasurable joy to his trapline adventures. Amongst the captivating landscape, there existed a special place that held Bob's heart captive—the "throne." Perched upon a lofty rock outcropping overlooking the river near his cabin, he would find solace in this vantage point. With a pot of coffee in hand, he would sit upon his throne and revel in the awe-inspiring panorama. The realization that he stood alone, surrounded by untamed wilderness for miles, never ceased to amaze him. It was in those tranquil moments that Bob truly felt at home, connected to the earth he had come to love.
During the early 1990s, Bob took great pride in his participation in a groundbreaking Russian/American trapper exchange program. As the first American trapper to be involved, he had the extraordinary opportunity to trap alongside Russian families. This unique initiative not only showcased Bob's skills but also played a crucial role in bridging the cultural and political divide between the two nations. It was a testament to the power of mutual understanding and shared experiences.
On the domestic front, Bob diligently worked on seasonal carpentry projects for the Binkley family in Fairbanks, ensuring that he made ends meet. It was through these endeavors that he sustained himself and his loved ones.
In Bob's own words, he considered himself to be an exceptional trapper, hunter, fisherman, outdoorsman, carpenter, and log builder. He held these skills in high regard and wanted others to recognize his proficiency in these areas. However, he attributed his success and protection throughout the years on the trapline to the Holy Spirit, whom he considered his guiding force and closest companion. The divine presence accompanied him on his journey, offering solace, guidance, and unwavering protection.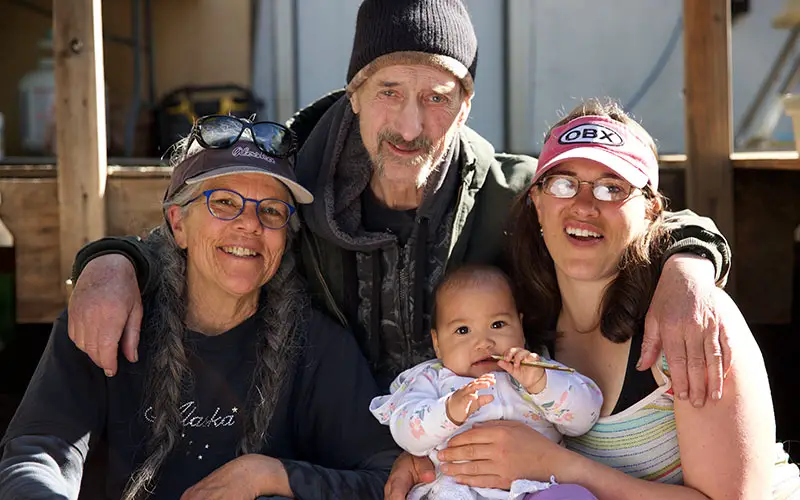 Bob's love for his family knew no bounds, especially his deep affection for his daughter, Talicia. His ultimate dream was to complete the construction of her home, ensuring that both Talicia and her eight-month-old daughter, Carmella, could enjoy a comfortable and secure living space. This aspiration symbolized his unwavering commitment to his family's well-being and happiness.
Bob Harte's Passing
On Friday, July 21, 2017, Bob attended his own celebration of life. He sat around the fire, drank a few beers, and told stories with longtime time friends. This was his last night on earth. According to an announcement made by Bob's family, he was a cancer patient t who had been under diagnosis for several years.
Who would have thought that this would be his final exit? His family and friends always joked that Bob had nine lives.
If you stopped to count it was probably closer to twenty. After wrecking his motorcycle, crashing his plane, accidentally shooting himself, falling off his cabin wall, swamping his boat in the ocean, crashing another plane, getting run over on his motorcycle, brain surgery, crashing another plane, I could go on……..God chose a peaceful passage for him.
It is ironically fitting.
Bob chose to live life differently. The famous lyrics sung by Frank Sinatra resonate as Bob did his life "My Way". At his final gathering of friends and family he mentioned how thankful he was for all the people in his life. He said "you are my family and I love you dearly". I'm sure this message extended to all those who were connected to him. Bob is gone but his spirit lives on in each of us. He now has eternal peace.