"The Last Alaskans" fame Krin Nelson, who was on the show with her husband Scott Nelson, recently opened up about their divorce. The former firefighter revealed she hasn't been with Scott for more than 2 years.
The sad news of their separation has shocked the regular viewers of The Last Alaskans. Many are curious about what went wrong between the Nelson couple and how they ended up in divorce. Here, we have the full story so keep reading.
Krin Nelson is a former firefighter and survival specialist. Moreover, she is the celebrity child of reality stars Heimo and Edna Horth, who gained the spotlight from The Last Alaskans.
The reality show initially premiered on 25 May 2015 on Animal Planet, whose storyline is of trappers who survived in Alaska's Arctic National Wildlife Refuge without electricity and running water, while engaged in hunting and fishing. Since 2016, it premiered on the Discovery Channel for 3 years.
Born to the Korth household, Krin also learned hunting and fishing to survive in the wilderness of Alaska. She had an elder sister, Colleen Ann Korth, who died in a river accident on her second birthday. Nonetheless, Krin's other siblings are Meldina and Rhonda.
Following the tragedy, Krin's parents moved her to a safer location so spent most of her life in the city. She was frequently on the show while visiting her parents now and then. Notably, she appeared on the show alongside her ex-husband Scott in the fourth season.
Short fame on The Last Alaskans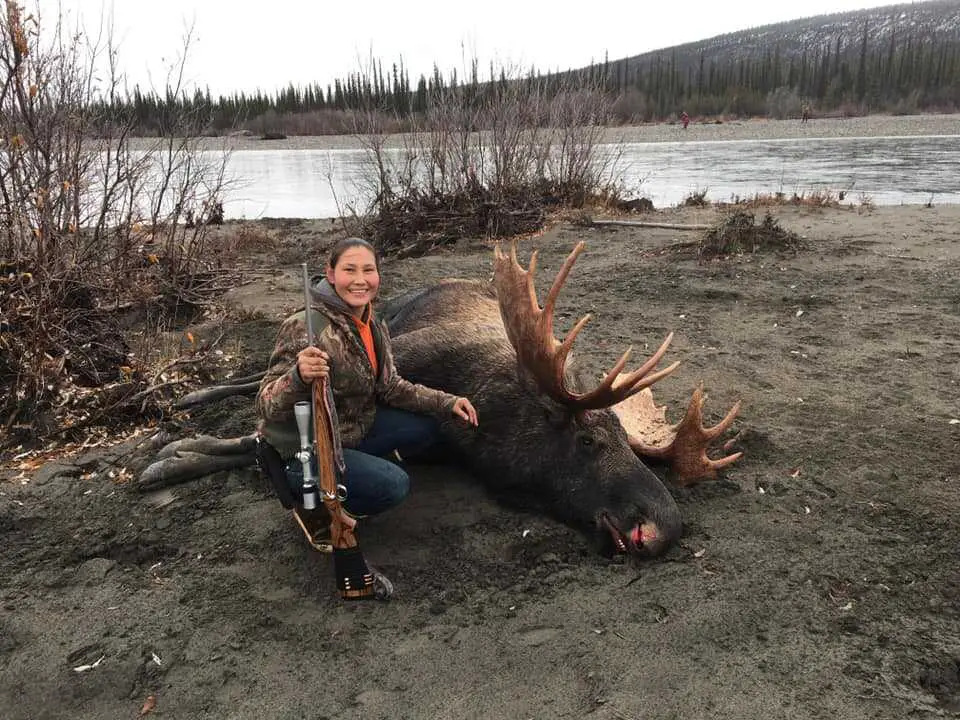 Krin Nelson was part of Discovery's reality show, The Last Alaskans, since 2015 and was joined by her whole family too. Soon, she rose to fame as the cast member of the survival series.
Meanwhile, Krin didn't regularly appear in the show since her family sent her to live a normal life in the woods. Even in her short presence, she was loved by the show's viewers.
The Last Alaskans was a hit show that premiered 4 seasons between 2015 to 2019. With the final episode aired on 27 January 2019, the show ended with some good as well as bad memories.
Even though Krin's fame was short-lived, she has made a huge fan base. As a result, she has accumulated thousands of followers on her social handles; her Instagram page goes under the username @krin_nelson.
Troubled Love life behind the scenes
Krin was married to a US Marine Scott Nelson, for more than a decade. They were also seen together in the series, alongside their son.
On 7 March 2023, Krin shared a long Facebook post regarding her separation from Scott. The Nelson couple called it over after 14.5 years of their wedding.
For the last 2 years, the two weren't together, which caused fans to wonder what really happened between the former. According to Krin, their divorce has been legally finalized for several months.
The post reads, "The divorce itself has been finalized for months now. Scott and I haven't been together in over 2 years."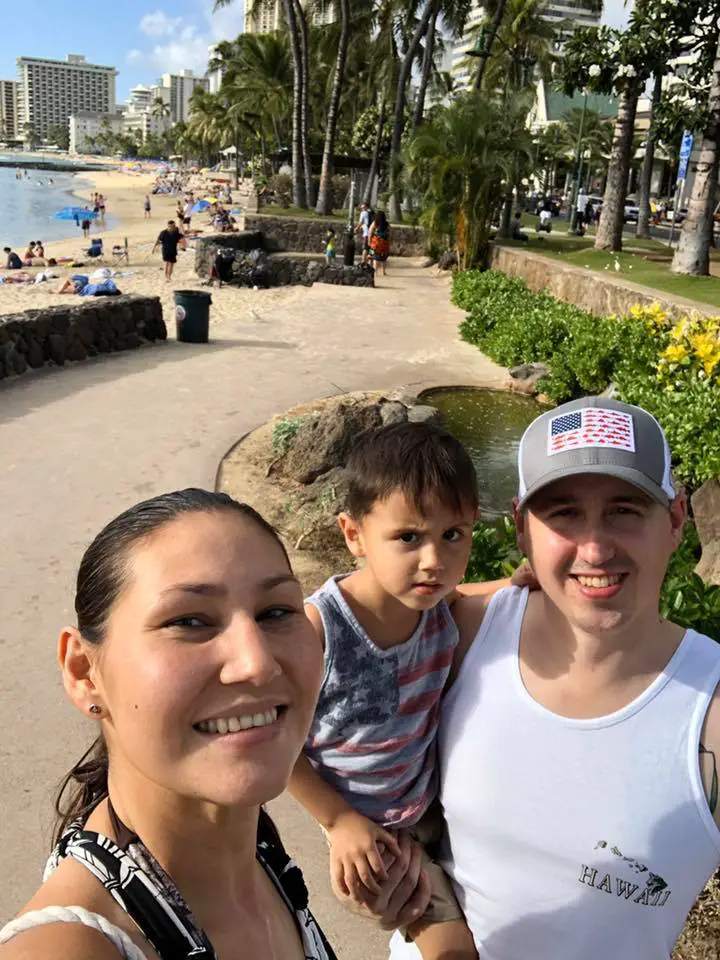 Heimo's daughter also shared that in her marriage she lost herself, and everything she was, her family and friends over it. She wanted her husband on her side but Scott cheated her for someone else.
"I wanted him and only him. He wanted me and all the others. He is a damn good man. One hell of a good person," Mrs. Nelson penned, "I will never again stand by someone who will repeatedly cheat over and over again for years to validate himself."
Further, Krin shared she did her best to protect their marriage but couldn't and decided to walk away. "I even lashed out and acted terribly because I was hurt and I was wrong for doing so. I'm happy to finally be completely done," she added.
As per the Cinemaholic report, Krin's ex-husband Scroll has been seeing a lady named Zoe Rabjohns, who is professionally a tattoo artist and a painter.
Raising a son as a single mother
The former pair welcomed their baby boy, Colby Nelson, on 17 April 2016. Colby shares the same birthday as his grandpa, Heimo Korth, does.
In June 2019, Krin was expecting her second child but she lost her baby because of a miscarriage. She shared that her child's heart stopped sometime around 15-16 weeks.
As the couple is no longer together, Korth-Nelson is raising her son but his ex-spouse, Scott, is also taking responsibility for Colby.
Through her early Instagram post, Krin shared that she is happy that they are amazing co-parents. Similarly, she mentioned that Scott is a fantastic dad to their wonderful baby boy.
She wrote, "He's a hell of a man and an amazing father to our wonderful son. I want to see him eat. Just not at my table. Thank you Scott. For the last 16 years of my life."
Fighting Depression
On Monday, 5 June 2023, Krin shared her tale of depression on her social handle. Sharing her healing journey, she talked about the importance of self-love.
She mentioned Jack Grey's podcast and works initially helped her to begin her self-healing journey. Likewise, she thanked her friend, Christina Kearney, referring to her as a role model.
Nelson shared, "Depression is real. But you have the power to bring yourself out of it. It all starts with you and your mindset. Never be afraid to start over again. You'll create a story you can fall in love with."
Some Facts About Krin Nelson
| | |
| --- | --- |
| Real Name | Krin Korth-Nelson |
| Age | 30s |
| Birth date | 1980s |
| Birthplace | Fairbanks, Alaska |
| Occupation | Former firefighter, TV star, survival specialist |
| Husband | Scott Nelson (divorce) |
| Children | 1 |
| Parents | Edna Korth and Heimo |