The New York Times Best-Selling Author and "Upper Fixer" host Joanna Gaines launched her new book on November 2022. The book "The Stories We Tell: Every Piece of Your Story Matters" is a memoir of Joanna, and she claims it to be a deeply personal book.
This memoir explores Joanna's experiences and struggles growing up as a young woman of a different race in a discriminatory community of America as she strived to be the perfect daughter. Written as a journal for her younger self, Joanna never intended for the book to be published, but like many of her previous works, it has become an enormous success and is loved by many.
Here, we've provided all the details about Joanna Gaines's latest book and her other publications.
Joanna Gaines's New Book: How Much Does It Cost and Where Can You Buy It?
Gaines launched her new book "Stories We Tell, on November 2022, but she had been writing it since she was in her 20s. While the book, published by Harper Select, has only been out for a short while, thousands of people all around the world have already bought and read it.
In the book, Joanna narrates her journey from being an insecure girl trying to make a career as a news anchor to becoming the co-owner of Magnolia and co-host of the popular home renovation show, "Fixer Upper." She also shares the difficulties she and her family faced due to their mixed-race background (South Korean Mom and American dad) and how they overcame these obstacles.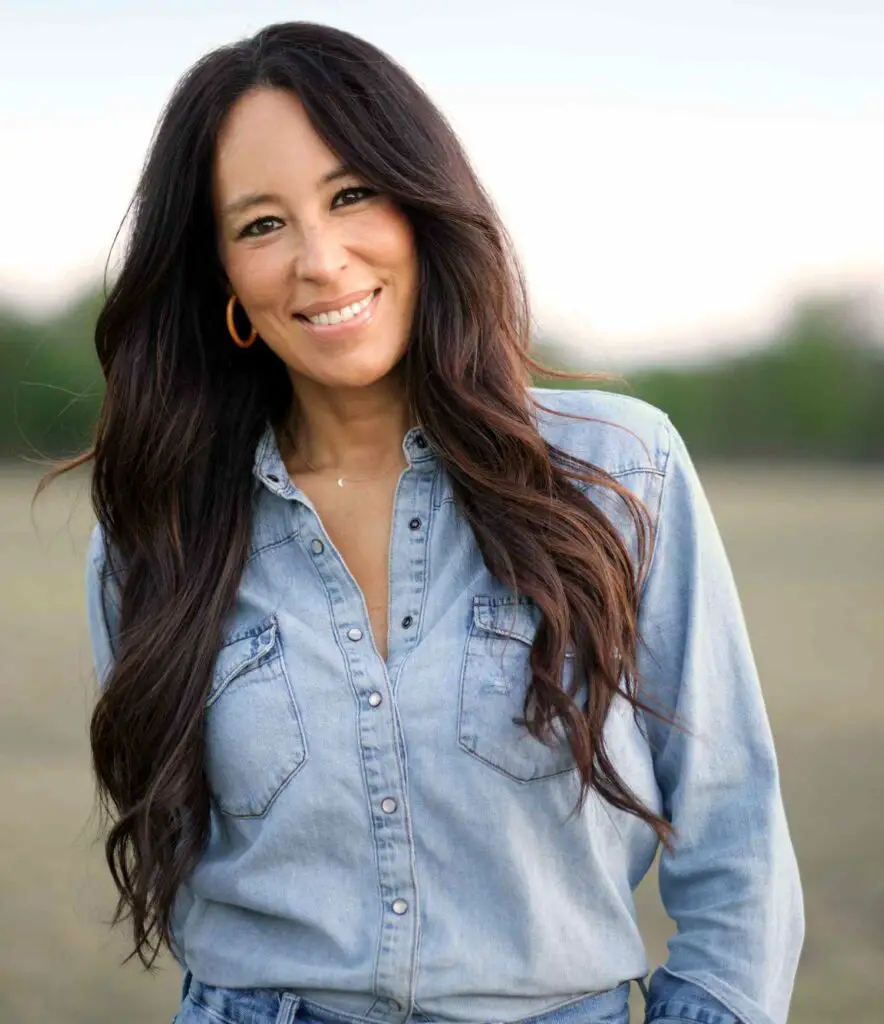 From the lows of her youth to the highs of her marriage to Nick Gaines and raising five children, the book "Stories We Tell" covers all aspects of Joanna's life. Hence, although this book is quite different from what Joanna Gaines usually writes, the love she receives from her reader is the same.
The book is available to purchase on different platforms, including Amazon, where the price for its hardcover is $17.33, and the kindle version costs $14.99 Additionally, the book has received an impressive 4.6-star rating and has been listed as an Editors' Pick in the "Best Biographies & Memoirs" category.
Nonetheless, readers have praised the book as highly inspiring and a must-read that will motivate one to write their own story. So, if you have not read Joanna's new book, we suggest you get a copy asap.
Other Books Authored by Joanna Gaines
44 years old, Joanna Gaines is a best-selling author with numerous books to her name. Her first book, "The Magnolia Story," was published in 2016 and was co-written with her husband, Chip Gaines.
After the release of "The Magnolia Story(2016)," Joanna continued to add to her writing portfolio. In 2018, she wrote "Homebody," followed by "Magnolia Table." Gaines then wrote "We Are the Gardeners" in 2019 and "Magnolia Table: Volume 2" in 2020.
Joanna's other notable works include "The World Needs Who You Were Made to Be" (2020), "Home Body" (2020), and her latest book, "Stories We Tell (2022)."