Hollywood has its fair share of celebrities. It seems to never run out of entertainers, from actors to singers, writers, and producers.
To add icing to the cake, it's even more appealing when the whole family steps into the spotlight.
Whether they are famous for doing the same thing as the Kardashians with their reality TV shows or different things like The Smiths, we all love them.
Let's take the focus on the famous Wahlberg family
Wahlberg Family Tree:
The Wahlberg family tree branches out far and wide. They have relations with some celebrities, including Walt Disney, Halle Berry, Matt Damon, Ben Affleck, Madonna, Shirley Temple, Kyra Sedgwick, etc.
The family has ties with some US presidents and First Ladies, such as Bushes, Abigail Adams, and Barbara Bush.
The pioneers of the family are Donald E. Wahlberg Sr., a delivery driver who fell in love with a bank clerk, and a nurse's aide Alma Elaine.
Together, they were blessed with nine amazing kids, namely Arthur, James, Debbie, Michelle, Paul, Tracey, Robert, Donnie, and Mark Wahlberg.
The marriage to Donald also fused his already three children, Scott, Buddy, and Donna, into the family.
Jump To.
Alma Wahlberg Net Worth, married life, husbands.
To kick start, the list is the mother who started it all. Alma is an American reality star famous for appearing in the series Wahlburgers.
This show about Wahlberg airs on the A&E network.
On May 6th, 1942, the actor was born in Boston, Massachusetts, as Alma McPeck. She has her Irish, Scottish, and French heritage with English roots.
The mother of nine found love twice in her life. She was once married to Donald E. Wahlberg Sr. on November 20th, 1965.
The couple lived together for 17 years and for unknown reasons, ended their marriage in 1982.
Alma and her former husband, Donald E. Wahlberg Sr., had six sons and three daughters together.
Two years later, in 1984, she found love and married Mark Conroy. They have no children together.
The reality TV star Alma Wahlberg has an estimated net worth of around $1 million.
Her fortune reflects her career as a Bank Clerk, a nurse aid, and a reality tv star.
Some of her tv appearances include Anderson Live in 2011 and the Wahlburgers in 2014.
Mark Wahlberg Net Worth, Bio 
The most famous and probably successful of all in the Wahlberg family tree is one of the richest of the Wahlbergs
Mark Wahlberg's net worth is $350 million generated from some ventures. The most significant contribution to his net worth is from his acting career.
He has appeared in several blockbuster movies, including Transformers, Daddy's Home, Shooter, Ted, etc.
His first movie role was in 1993 when he starred in The Substitute.
He also had a career in the music industry that started a bit shaky in the early 90s.
Mark was among the founding members of The New Kids on The Block with his brother Donnie.
He quit a few months later and joined the group Marky Mark and the Funky Bunch, where he released a smashing hit known as Good Vibrations.
Other ventures include brand advertising for Calvin Klein, AT&T, among many others. The rapper and actor is also an established businessman. He has his very own Restaurant business that gets to be filmed on the show Wahlburgers. He also has had a run as a TV producer.
Mark Wahlberg is married to their wife Rhea Durham.
Mark met a girl, Rhea Durham, back in 2001 and dated her for eight years before taking her to the altar. Their marriage has been blissful and drama free.
The couple has four kids together. Two daughters named Ella Rae, born on September 2nd, 2003, Grace Wahlberg, and two sons named Brendan Joseph and Michael Wahlberg.
The famous actor was born on June 5th, 1971. His early life and education are very troubling since he never got to finish high school.
He attended Copley Square High School in Boston.
Mark was battling cocaine addiction at age 13 and was jailed for a few cases of assault.
His life has had a series of controversies from the infamous September 2001 plane hijacking, where he made disturbing remarks.
However, with the help of the church and the parish priest, he turned over a new leaf and worked on his past mistakes.
He apologized for his remarks, quit drug abuse, and worked on making a decent living with his career as a renowned rapper back in the day.
Donnie Wahlberg Net Worth, Bio 
Donnie makes a list as Mark's older brother. He is the second wealthiest Wahlberg brother after Mark.
Donnie Wahlberg's Net Worth is estimated to be roughly $25 million from various career niches.
He is a singer, actor, producer, radio personality, and a songwriter.
His active years in the industry date as far back as in the 80's when Donnie was part of the boy band named "New Kids on the Block."
The singer is married to the beautiful and famous Jenny McCarthy. The couple got married on August 30th, 2014.
They met and started dating officially in July of 2013. For those who aren't aware, Jenny is also an actor, host, author, activist, and model for the Playboy Playmate.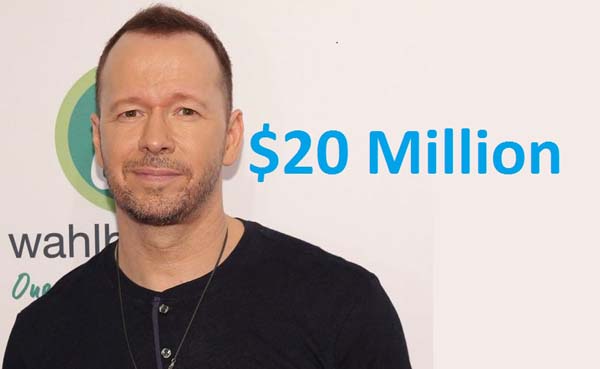 Donnie Wahlberg's wife Jenny McCarthy has an estimated net worth of around $25 million.
The couple has no children together. However, they share children from their previous relationships. Jenny has a son, Evan whereas Donnie has two, Elijah and Xavier from his former ex-wife Kim Fey. Jenny, the model, has rubbed shoulders with some of the family members as depicted in her subtle Tweets.
Born in Boston Massachusetts on August 17th, 1969, the singer is currently 48 years old. His marriage has been subject to a lot of scrutinies especially with the rest of the family not fond of his bride. Mark even skipped his brother's wedding and congratulated him via social media.
Robert Wahlberg Net worth, Bio. [ps2id id='robert-wahlberg-net-worth' target="/]
Unlike his other brothers, Robert comes in as an introvert with details of his personal life kept private. Born on 18th December 1967, he has gone on to generate a net worth estimated at $2 million. He is also a renowned actor from movies like Southie, Mystic River, The Departed and so much more.
The 50-year-old actor was married to his ex-wife Gina Santangelo. Reasons for their divorce are still in the wind. However, the ladies' man has two children from his marriage whom he doesn't like sharing information about. Details about his romantic personal life will be updated as soon as it's known.
Paul Wahlberg Net worth, Bio [ps2id id='paul-wahlberg-net-worth' target="/]
Another Wahlberg sibling spotted making the list. Paul Wahlberg has a net worth estimated at $1.5 million from his career as a Chef. Finally a Wahlberg sibling with taste. Just the rest of the family, he has had a run with show business appearing in several films like Max Payne and The Happening.
Born on March 20th, 1964 in the same town as the rest of his siblings, he stands at 5 feet 2 inches. His passion for cooking came from his mom Alma and the Sunday dinners he used to enjoy eating as a family.
At age 16, he worked as a caterer at his local high school and went on to become an exceptional chef. He worked as an Executive Chef for several excellent hotels. Paul Wahlberg now owns the restaurant business with his brothers that appears on the show, Wahlburgers. He is married with details of wife unknown. However, the 54-year-old is the father of two, Madison and Ethan Wahlberg.
Arthur Wahlberg Net worth Bio. [ps2id id='paul-wahlberg-net-worth' target="/]
Another older brother to the kin is Arthur Wahlberg. Details on his persona seem to be scanty and missing. His date of birth, romantic and personal life have all been hushed up. His lover and fiancé on the hand are very vocal on Twitter. In fact, she even welcomed Alma when she first joined Twitter. Jennifer Gjulameti, the bride to be, has appeared on a few films with him
Arthur Wahlberg's net worth and salary is also unknown and still under review. He rarely makes appearances on social media and is the quiet type. The third born always had a passion for woodwork and worked as a carpenter who specialized in remodeling. However, his career kick-started with his role in the horror movie Villanelle where he starred as Don. Other films include 10, which involves ten friends who get trapped in a reconstructed asylum and the film Transsexuals from Space.
Moreover, he has starred in The Test (2014), The Target, and another major film titled The Rude, the Mad and the Funny.
Debbie Wahlberg Bio. [ps2id id='debbie-wahlberg-net-worth' target="/]
The Wahlberg family may have a lot of boys but also has a couple of ladies. One such sibling was Debbie Wahlberg. Yes, she passed away on September 2nd, 2003 at age 43. If you have been following the article keenly, you will also notice it's the same date as the birth of Mark's firstborn Ella Rae.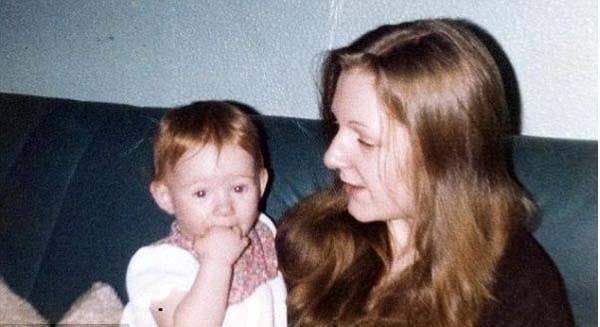 Born on July 8th, 1960, her untimely death came as a shock and tragedy to the family. Debbie Wahlberg died of a heart attack while receiving treatment in Boston for Kidney stones. Other sources say that she had an infection that also contributed to her death. Amongst all the sadness, she did leave a son into the world. Details about the boy and his father and his father are unknown. It is also unknown whether she was married.
Tracey Wahlberg Net Worth, bio. [ps2id id='tracey-wahlberg-net-worth' target="/]
Hollywood celebrities may bask in the glory and limelight while others may want to disassociate themselves from the light. Coming from a high profile family of entertainers can be demanding and may require a character to step up and perform just like the rest of his/her celebrity family. That or you can hire a team to take you off the grid.
Tracey Wahlberg is one such celebrity. She is one of the daughters of Alma that lives a ghostly life. She doesn't appear in their reality series, Wahlburgers nor anywhere for that matter. Fans, on the other hand, don't care about such personal choices and would want to know as much as they can find about their favorite celebrities.
Through some extensive digging, we managed to find out some related information on her. Tracey A Wahlberg is currently 51 years of age (allegedly). She lives in Holbrook, MA and sometimes goes by the Alias Marcarelli. Other than that, everything else about her including her net worth is unknown.
Jim Wahlberg bio, net worth[ps2id id='jim-wahlberg-net-worth' target="/]
Coming in at number five of Wahlberg family tree is yet another successful Wahlberg sibling. Jim Wahlberg is known as one of the most outgoing of the Wahlbergs seen right from his upbringing. What he stepped up from his childhood is doing something to help the youth in the city he grew up in.
He is currently partnered up with his brother Mark Wahlberg and works as the Executive Director of the Mark Wahlberg Youth Foundation. Working with Charity organizations, he aims to help uplift the current living status of the youth living in Dorchester streets. Some of the charity organizations he has worked with include Local Boys and Girls Club of Dorchester.
This philanthropist from Wahlbergers family tree is a married man. He lives in Florida with his family. He hasn't revealed details about his wife and likes to keep it that way. Jim Wahlberg has three kids; two sons and a daughter. His first born is a son currently in his early 20's, and the two younger teenage siblings are fraternal twins. He tries to raise them right and leads by example by registering himself in charitable marathon runs and much more.
Michelle Wahlberg Net Worth, Bio. [ps2id id='michelle-wahlberg-net-worth' target="/]
A family isn't complete without its fair share of drama. While it's known the Wahlberg wives of Donnie and Mark do not get along through their subtle jabs at each other on Twitter, here comes another family member with a bone to pick.
The Wahlberg sisters are very low key about their business and don't like getting involved much with the media. It seems much of the entertainment business has been left to their brothers. The sister works as a waitress in her late 40's and doesn't make as much as their brothers.
According to American tabloid National Enquirer, she had some financial trouble back in the day and turned to her successful brother Mark for help. She revealed to the paper that he turned her down and even refused to help out with his father's Medical bill in his nursing home. This didn't go well with their mother, Alma on two accounts
The first being that she was shocked by this news and the second that she resorted to plastering the family came out in public. Other than that, very little is known about the Wahlberg sister. Details on whether she is married with kids remains a mystery to most. With regards to her net worth, she doesn't seem to earn much.
Buddy Wahlberg Net Worth, bio. [ps2id id='buddy-wahlberg-net-worth' target="/]
The family has its fair share of secrets. He is the half-brother of Mark and the rest of his siblings. Very little details are known about him or about his mother. He is much older than Arthur Wahlberg, the firstborn of Alma.
This is because he is the son of the late Donald Wahlberg and his previous relationship before he met Alma. Details about his mother are still in the wind. In fact, details about him are unknown. There is no information about Buddy Wahlberg personal life or net worth. He is of Irish, Swedish-American heritage from his father's side
Scott Wahlberg Net Worth, Bio. [ps2id id='scott-wahlberg-net-worth' target="/]
Scott also comes as one of the unknown siblings of the Wahlberg family. He is Buddy's brother also from Donald's previous relationship. He is also a singer and entertainer. In an interview as adapted by Splashnewsonline back in 2008, Mark Wahlberg revealed that he was shocked to find out he had more siblings from the eight we are already accustomed to. This follows after a 50-year-old man approached him and revealed he was his brother.
Donna Wahlberg Net Worth, Bio. [ps2id id='donna-wahlberg-net-worth' target="/]
Just like the Wahlberg female siblings, details about Donna Wahlberg are also unknown. She is the sister to Buddy and Scott Wahlberg. This makes her the half-sister of Mark Wahlberg and the rest of his siblings.
Summary of Wahlbergs Net Worth.
Name
Net Worth
Alma Wahlberg
$1 million
Mark Wahlberg
$225 million
Donnie Wahlberg
$20 million
Robert Wahlberg
$2 million
Paul Wahlberg
$1.5 million
Arthur Wahlberg
Under review
Tracy Wahlberg

Jim Wahlberg

Michelle Wahlberg

Unknown

Undisclosed

Unknown

Buddy Wahlberg

Scott Wahlberg

Donna Wahlberg

Unknown

–

Unknown
The Wahlberg family is not short of members. The high profile family has its net worth surpassing the million dollar bar by far. While some are open about their salaries, others are hushed up about the topic. We will update their net worth just as they are done getting reviewed.