The Love & Hip Hop franchise has been going on for quite a while now producing spin-offs on most major cities of the country. It all started with New York, then later spilled over to Atlanta and finally the Hollywood edition. Other cities that have been proposed for the show include Chicago, New Orleans, Detroit, and Houston. We will focus on the cast of Love & Hip Hop: Hollywood, highlighting their salaries per episode and overall net worth and assets.
Ray J Net Worth 2018.
Born as William Ray Norwood Jr., younger brother to famous singer Brandy and cousin to Snoop Dogg, Ray J has definitely made headlines. Both for the wrong and right reasons. He's a singer, songwriter, television personality, actor, and so much more.
While focusing on his acting career alone, he has done quite some shows For the Love of Ray Jay, Brandy & Ray J: A Family Business, and Love and Hip Hop: Hollywood. Starring as one of the main characters on the show, he let the world in his $25,500 salary per episode aired on the VH1 network. Ray J's net worth currently amounts to $6 million.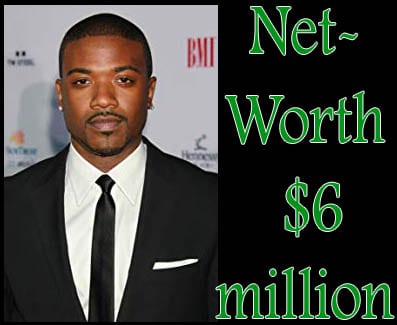 Love & Hip Hop: Hollywood cast Moniece Slaughter Net Worth.
The show is mostly known for its dramatic twists and turns. However, the producers did not anticipate for the shade main cast member Moniece Slaughter threw at VH1. This beef had something to do with the low salary from each episode she did for the show.
The posts, currently taken down were uploaded on her Instagram when she threatened to leave after three seasons. Though unknown, it looks like the network decided to do something about it since she stayed till the 5th season.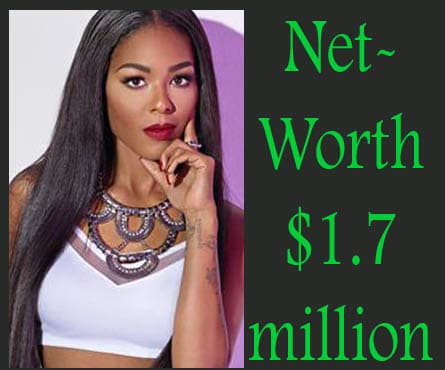 Besides being a TV personality, she's also a performer, model, and songwriter. Moniece Slaughter has a net worth of $1.7 million from all her hustles.
Teairra Mari Net Worth is $1.
Always spicing up the show is none other than a dancer, actress, singer, and songwriter Teairra Mari. While her voice may be the work of an angel, her personality is fierce. While the show mostly feeds off the drama, she has been known to sometimes get physical in her confrontations when protecting her man.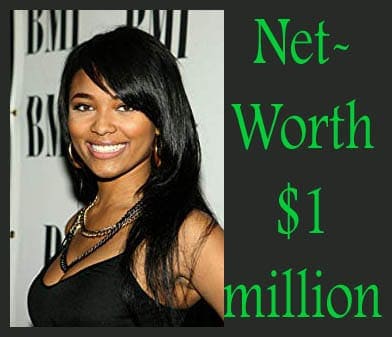 Away from the drama, she does have a reputable career to be emulated. Love Hip Hop Hollywood's Teairra Mari Net Worth is $1 million. Teairra Mari's salary per episode on the show may be unknown, but she has made millions from her songs and contract signings at Def Jam. Collaborating with famous artist like Jay Z, you most definitely bet her songs have risen up the Billboard charts.
Love & Hip Hop: Hollywood cast Nikki Mudarris Net Worth.
The women on the show aren't just models and divas. Some of them are businesswomen and well established for that matter. Meet MissNikkiiBaby, also known as Nikki Mudarris, a model, reality tv star, and entrepreneur.
While she may be pretty on the outside, she knows a lot about money and how to keep them coming. The model runs her father's numerous casinos and family businesses. However, that's her father's fortune. To focus on her, each salary per episode may be unknown, but her net worth isn't. Nikki Mudarris makes roughly $320 thousand annually salaries and has an estimated net worth of $800 thousand.
Lil' Fizz Net Worth.
Every rapper goes with a cool alias. Usually something so catchy that even their real name starts to fade. Well, we're here to remind you. Lil' Fizz, also known as Dreux Pierre Frederic is a record producer and actor. He had his breakthrough as a member of the early RnB group B2K.
Nowadays, the rapper does his best to stay relevant in the industry by making use of his acting career. Lil' Fizz net worth is approximately $2 million while his actual annual salary is undisclosed. The same can be said about his salary for each episode of Love & Hip Hop he stars in.
Princess Love
Princess Pilipina Love Norwood is an African-American Filipino model, actress, and fashion designer. She shares the name Norwood with Ray J because she is, in fact, his girl. The two tied the knot on January 2015 after dating for a year.
Together with her entrepreneur of a husband, the power couple manages fashion lines and clothing designs. She appeared on the show as one of the main characters and soon became the love interest of Ray J. Financially, she can speak for herself. Princess Love has a net worth of close to $2 million. Unlike her husband, her cheque per episode is private and confidential.
Hazel-E.
Born in Cincinnati, Ohio on April 25th, 1980 as Erica Adams, she grew up to become a formidable rapper. However, this wasn't always the case for her. The rapper had dreams of becoming an actress and even studied for it. Instead, a life directed her to a career as a publicist. From celebrities to brands and promotions, she did it all.
She soon joined the cast of Love & Hip Hop and earns just as much as they do. The rapper was the love interest of fellow rapper Yung Berg. It's still unclear as to how much she gets per episode. On the other hand, Hazel-E's net worth is estimated to be $1 million
Masika Kalysha
Born as Masika Tucker in Chicago, she knew she was destined for greatness at quite a young age. However, her parents being protective of their daughter decided against it. At age 16, she became a model and moved up the ladder to become a Video Vixen.
Linked to famous rappers like Lil Wayne, she decided on changing her name and started her rapping career. Masika Kalysha became even more famous when her acting career kicked in. Being the mother of a daughter with her father allegedly being Fetty Wap, she had to make ends meet. Masika Kalysha's net worth is $200 thousand from sources such as her business and acting. Like most of the cast members, Masika Kalysha salary per episode remains undisclosed.
Nia Riley
Starting off as the daughter of the famous celebrity and Grammy award winner Teddy Riley, Nia got to be her own person when she stared in Love & hip hop. She's a model, reality TV star, and mother to the beautiful Baby Kamryn. The paternity of the girl has always been debated as to whether she's Soulja Boy's or not.
Nia Riley and Soulja Boy have been in on and off relationship since they started back in 2014. When she's not with him, she's seen cuddled up with Lil' Fizz on the show. It looks like the model takes home a huge salary after filming. Nia Riley has so far garnered a net worth of approximately $3 million.
Lyrica Anderson
Lyrica is the remaining Anderson twin after her sister, Adia died due to lung-related issues when she was younger. Growing up and finding her roots, she dedicated her whole album to her and called it Adia. Lyrica Anderson is a talented singer and songwriter with EP's related to Missy Elliot, Demi Lovato, and many more artists.
Album sales went crazy with her two albums King me and King me 2. As a result, she got cast on the show as a supporting cast member but soon got promoted to one of the main members. She springs up a decent salary per episode. We can tell judging from her lifestyle. Lyrica Anderson's net worth is $800 thousand.
A1 Bentley
No, we aren't highlighting a car. Capturing the heart of Lyrica Anderson is none other than Floyd Bentley, also known as A1 Bentley. The duo found each other sometime during the prime of their careers and enjoy life together as a married couple.
When it comes to a life's work and legacy, the rapper doesn't kid around. Love Hip Hop Hollywood A1 has a net worth of $2.3 million from his business deals and music. The rapper currently boasts of bossing around employees at his record company called Right Now Sounds. Always overseeing the signing of new artists, the CEO decided to venture into reality TV with his wife. Both their salaries are not for public eyes.
Kimberly Michelle Pate
The latest addition to the show during the fifth season is none other than Soul and RnB singer Kimberly Michelle Pate. The talented singer got her breakthrough in 2009 with her hit single Fakin' It. Since then, she's had some major record label signings, collaborations, endorsements and to top it all off, A World Tour.
Her time on reality television may be short, but she does act like a natural. Anything to make ends meet for her little boy, Chase Bowman. K Michelle's net worth is yet to be confirmed. Sources say she's worth millions. Others say Kimberly Michelle Pate's Net worth is $800 thousand. K Michelle's salary is unheard of.
Bridget Kelly
The show may be called Love & Hip Hop, but that doesn't mean it's going to be all about rappers and hip-hop artists. Bridget Kelly likes it much softer and goes for Pop songs. As a pop singer, she has gone through the cliché heartbreaks concerning cheating spouses even on the show.
Nevertheless, it may be just the story that's needed for the show. After all, she does get paid for it.  Born on April 8th, 1986, the 32-year-old's fortunes are still unknown. As such, Bridget Kelly's net worth is $500,000. She did sign with Jay-Z's Roc Nation label, and together with her acting, Bridget Kelly's annual salary should be more than enough.
Solo Lucci
Drawing seasonal inspiration from famous rappers like 2pac and Swisha House, Solo Lucci made it into celebrity stardom with his single, Rip Tupac. Forming collaborations and producing worldwide hits are some of the reasons he got chosen to be on the show.
He found love with Fetty Wap's former girlfriend Alexis Sky, also appearing on the show. Moreover, his old flame and baby mama also appears as a recurring cast member to antagonize the couple. Quite an interesting storyline. As part of his reward for acting right, Solo Lucci's net worth currently grosses at $2 million. The millionaire's salary is next to mythical. No one knows for sure.
Marcus Black
Born on September 2nd, 1986, the 31-year-old songwriter makes a list. He made several guest appearances before getting fully reinstated as a cast member. Musically, he is a genius. Having written smashing hits for artists like Justin Bieber and partnered up with known celebs like DJ. Mustard and more, he deserved to be on the team.
However, details about Marcus Black's salary on the show are a little bit hazy since he isn't one to share much. Marcus Black net worth is $560,0000.
Brooke Valentine
Like two peas in a pod, Brook Valentine has been closely associated with Marcus. She is Marcus' girlfriend and maybe, just maybe become his future wife if they both play their cards right. Born as Kanesha Nichole Brookes, the 33-year-old singer joined stardom with her EP Girlfight.
About a decade later, she was cast onto the show even with her music career grown dull. In an interview, she explained that she pushed the focus to her son, London who needed her attention more than the world. He has cerebral palsy. Brooke Valentine's net worth stands at $500 thousand.
Apryl Jones
A medicine scholar in the house. Apryl Jones is the perfect definition of beauty with brains. She put those brain muscles to work scoring a net worth of $8 million. While Apryl's salary per episode may be concealed, Apryl Jones earn $1.6 million annually next to her man, Omarion.
Omarion Grandberry Net Worth is $12 Million in 2018.
Always laughing to the bank, rapper and singer Omarion Grandberry's net worth is $12 million. To top it all off, he also has a successful acting career. Always hitting the road, flying up on world tours, the singer has won several Grammy Awards for his voice and act.
Now Omarion Grandberry married to his longtime girlfriend Apryl Jones; the singer raises two beautiful kids, Megan and A'mei Grandberry. If you couldn't afford tickets to his show while he was in town, tune in to VH1's Love & Hip Hop to watch him there.
Love Hip Hop Hollywood's Cast Net Worth Summary
| | |
| --- | --- |
| Name | Net worth |
| Ray J | $6 million |
| Moniece Slaughter | $1.7 million |
| Teairra Mari | $1 million |
| Nikki Murdarris | $800,000 |
| Lil' Fizz | $2 million |
| Princess Love | $2 million |
| Hazel E | $1 million |
| Masika Kalysha | $200,000 |
| Nia Riley | $3 million |
| Lyrica Anderson | $800,000 |
| A1 Bentley | $2.3 million |
| K. Michelle | $800,000 |
| Bridget Kelly | $500,000 |
| Solo Lucci | $2 million |
| Marcus Black | $560,000 |
| Brook Valentine | $500,000 |
| Apryl Jones | $1.6 million |
| Omarion Grandberry | $12 million |
Ray J Net Worth in 2018 is $6 million
Moniece Slaughter Net Worth in 2018 is $6 $1.7 million
Teairra Mari Net Worth in 2018 is $6 $1 million
Nikki Murdarris Net Worth in 2018 is $6 $800,000
Lil' Fizz Net Worth in 2018 is $6 $2 million
Princess Love Net Worth in 2018 is $6 $2 million
Hazel E Net Worth in 2018 is $6 $1 million
Masika Kalysha Net Worth in 2018 is $6 $200,000
Nia Riley Net Worth in 2018 is $6 $3 million
Lyrica Anderson Net Worth in 2018 is $6 $800,000
A1 Bentley Net Worth in 2018 is $6 $2.3 million
K. Michelle Net Worth in 2018 is $6 $800,000
Bridget Kelly Net Worth in 2018 is $6 $500,000
Solo Lucci Net Worth in 2018 is $6 $2 million
Marcus Black Net Worth in 2018 is $6 $560,000
Brook Valentine Net Worth in 2018 is $500,000
Apryl Jones Net Worth in 2018 is $6 $1.6 million
Omarion Net Worth in 2018 is $6 Grandberry $12 million
Unlike the stars from their Atlanta based sister show, the cast members from Hollywood seem to have their salaries per episode concealed. With the upcoming new season, we hope they will be generous enough with the information while in turn increasing their net worth.