One of the National Football League teams, The Minnesota Vikings recently broke world records by signing in one of the most expensive players, Kirk Cousins. The Quarterback's contract was drafted in March this year and would oversee his participation in the team for the next three years. So how much does he make and what is Kirk Cousins' net worth? Here is a full highlight of the athlete's humble life. But first, let us have a look at his wife, Julie Hampton.
Kirk Cousins is married to his wife Julie Hampton. Kids?
One of the best decisions he ever made was getting down on one knee and proposing to his long-term girlfriend, Julie Hampton. The pair met through a mutual family friend and dated for about a year and a half before the proposal on the balcony of the speaker of the House's Office.
He called in a favor from his friend and U.S. congressman, Bill Huizenga who made it all happen. It was a week before Thanksgiving when she said yes on November 22nd, 2013. Barely a year later, Kirk Cousins and Julie Hampton marked their union in a wedding ceremony on June 28th, 2014 held in his hometown, Atlanta Georgia.
Three years down the line, the newlyweds welcomed their first-born son, Cooper on a Friday, September 29th, 2017. He was born weighing 9 pounds, 11 ounces which is quite healthy for a baby. The couple is one of the humblest families you will ever meet. The athlete drives his grandfather's old van and lives in his parents' basement during the summer.
Julie Hampton Bio, career, family, age
The mother of one, Kirk Cousins' wife Julie was born in Georgia, the USA with two brothers. Her family consists of football fanatics who cheer for the Bulldogs. However, since she married a football player, there is no doubt that she supports him no matter which side he is playing on.
Her date of birth and age are unknown, but we do know she celebrated her birthday around August 28th as seen through one of her Instagram posts.
Kirk Cousins' wife Julie Hampton also complements their humble lives by working as an elementary school teacher. Her husband makes millions worth of net worth, but they live average lives. She is a huge fan of dogs and nurtured them into foster homes. The couple owns a dog named Bentley who next to her son, takes most of her Instagram uploads.
Kirk Cousins, Net Worth, annual salary.
As already mentioned before, the signing of the athlete is one of the most expensive contracts drafted in NFL history. His representatives made sure he would get roughly $84 million by the end of the three-year signing plus bonuses.
With a right hand like his, we can say that his salary is well deserved. Over the past year, the athlete has earned an annual salary of $27 million. Adding endorsements from different brands pushes the mark to $30 million. These include commercials with Eastern Motors with some of his Redskin Teammates.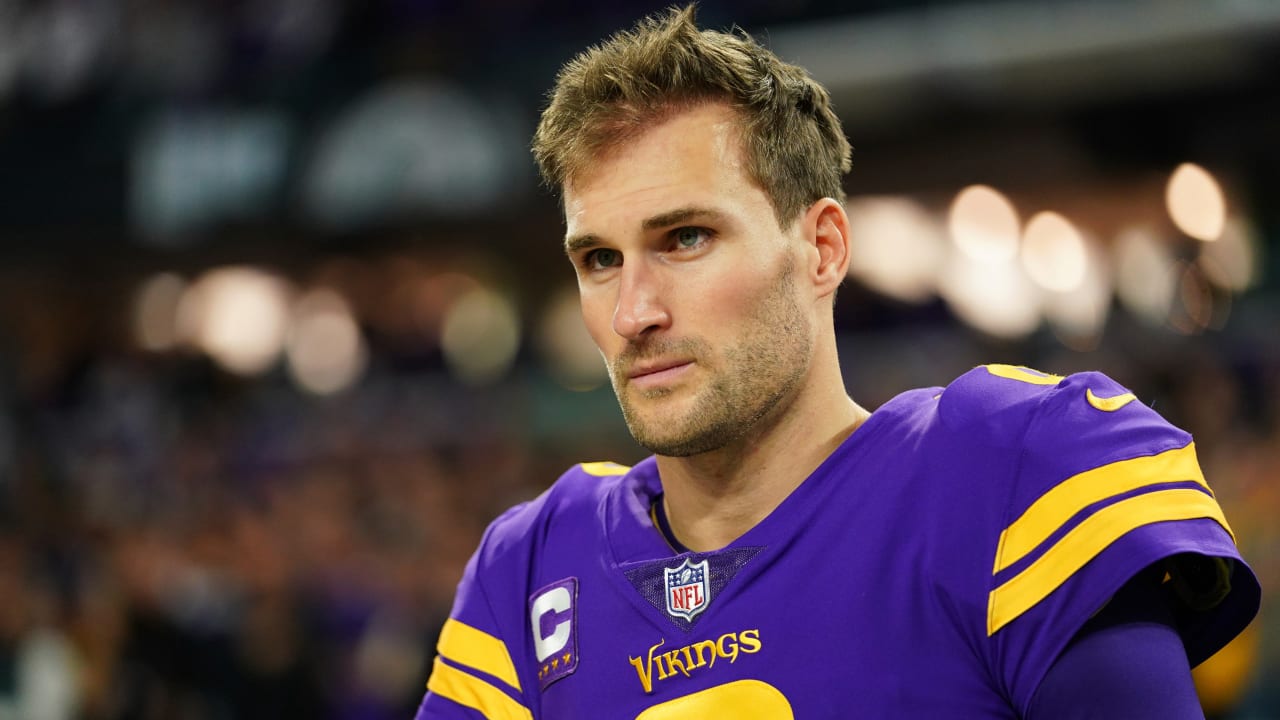 The current net worth of Kirk Cousins is $55 Million after his signing at Minnesota Vikings. The athlete is one of the most sorts out for players due to his records at Redskins. These include making 406 complete passes – the highest in one season and 232 consecutive passes without an interception at home.
How old is Kirk Cousins? His age, birthdate.
The Minnesota Vikings Quarterback celebrates his birthday every year on August 19th. He is of age 33 which he recently celebrated alongside his family and friends. Born on August 19th, 1988 makes his Zodiac sign as
His height, weight, measurements
Take away the shoulder pads and other protective gear, and you'll still have a jacked-up NFL athlete. The Quarterback stands at the height of 6 feet 3 inches. His weight is 202 lbs. of pure muscle. Like most athletes playing his position, he has large hands with long fingers measured at 9.86 inches.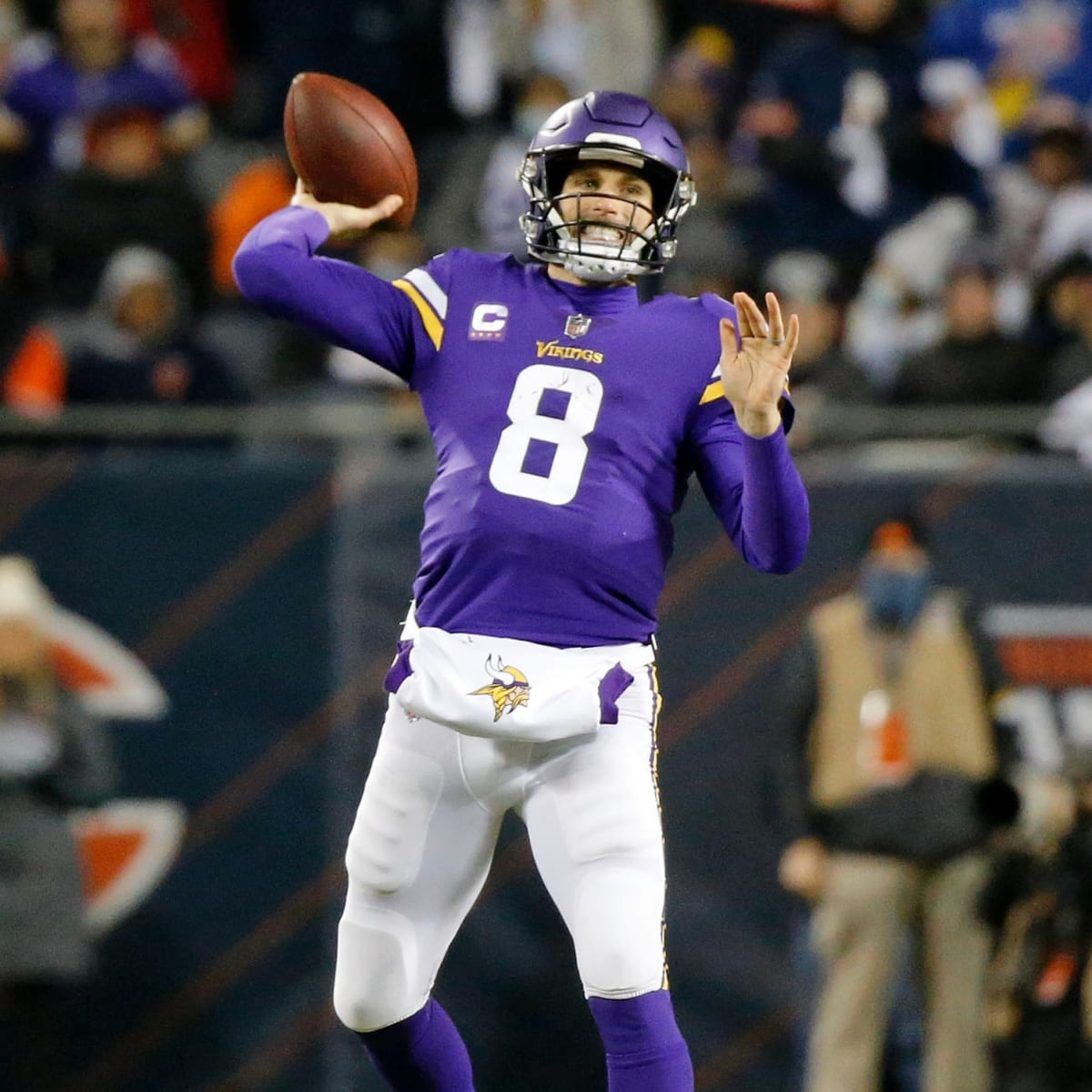 Wiki-bio
| | |
| --- | --- |
| Name | Kirk Cousins |
| Age | 33 |
| Date of Birth | August 19th, 1988 |
| Place of Birth | Barrington, Illinois |
| Profession | American Football player |
| Net worth | $50 million |
| Wife | Julie Hampton |
| Kids | Cooper |
| Height | 6 feet 3 inches |
| Weight | 202 lbs. |
The Quarterback was born to his proud parents Don and Maryann on August 19th, 1988 in Barrington, Illinois. His father was a respected senior pastor at Orlando's Discovery Church who fathered three kids. Kirk ended up at Holland Christian High school where he played football and baseball
The athlete landed a scholarship at Michigan State College that served him the opportunity to play as the backup quarterback to Brian Hoyer. This opportunity got him drafted into the NFL in 2012 under Washington Redskins. It is here that he soared to greater heights making it to ProBowl in 2016 and Minnesota Vikings in 2018.
Summary.
Kirk Cousins and his wife, Julie Hampton are of one those celebrities who live like they are poor. Despite having millions worth of net worth in their name, they are down to earth and give back to society. It's highly likely that their son, Cooper will also inherit these values.