April 2015 was marked as the year the United States of America had its first set of all-female quintuplets with their mother Danielle Busby. Their lives got documented on one of TCL network's original reality TV series called OutDaughtered.
Nurturing all the youngsters is no easy task, and that's why we are here to highlight the life of their mother, Danielle including her husband, Adam Busby, age and father. But first, here's a look into her net worth.
Danielle Busby's  Net Worth and Salary.
According to reliable sources, Danielle Busby has a net worth of $4.5 million. For a mother of six, you can imagine how much it is going to cost to nurture her daughters, and that's why she ventured into reality TV.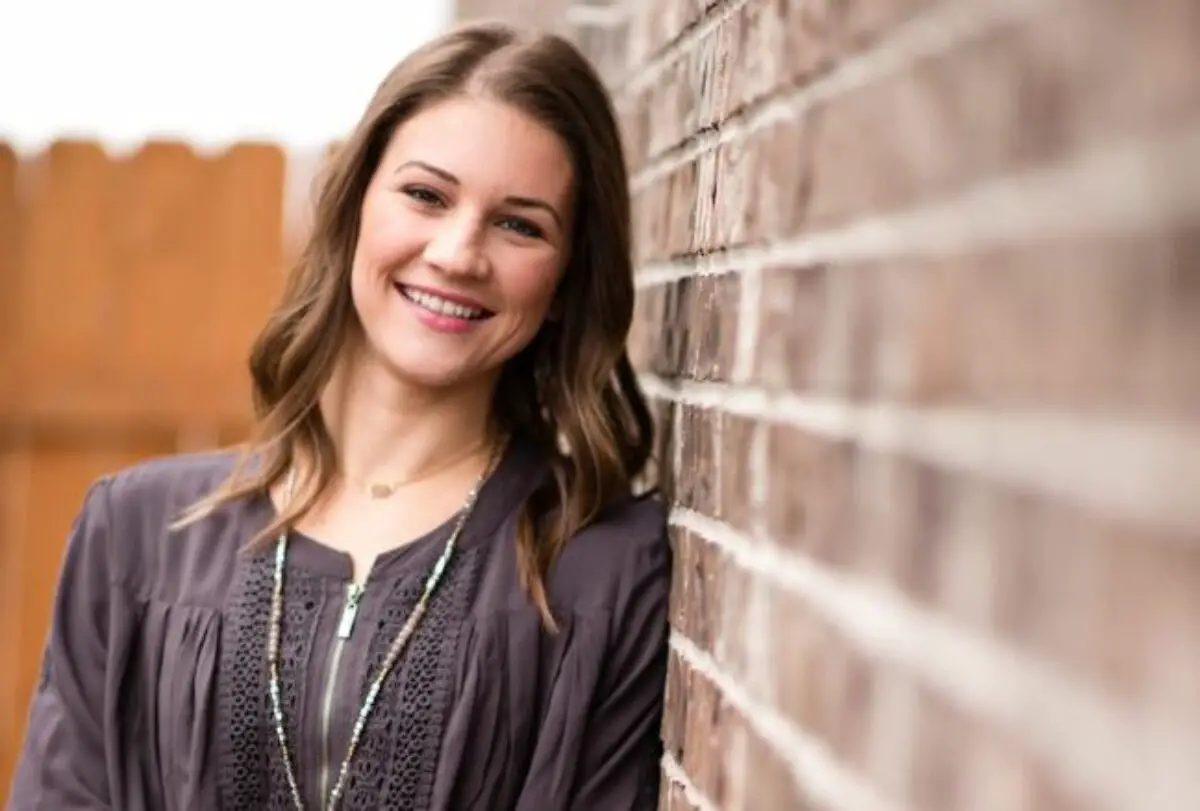 It is unclear how much Danielle Busby gets paid as salary by the TCL network. However, rumors indicate that it ranges from $25,000 – $40,000. This figure forms the bulk share of her net worth. Other inputs include her work as a blogger.  Social media platforms like YouTube and Instagram are often her playing grounds. She earns a significant portion of money from brand endorsements considering she has thousands of subscribers and followers.
Moreover, the mother of six also makes part of her fortune through a spinning class business as well as an indoor cycling class. It is called Rush Cycle in League City. The decision to open the place was driven by her need to keep fit while trying to lose some of the baby weight she had gained. The business is also co-owned by her husband, Adam.
She is married to her Husband Adam Busby, with kids? Know more about their married life and marriage.
The story of how Danielle Busby and Adam met and fell in love is one for the ages! They were both working at Target supermarket in Louisiana and became fond of each other. Their romance blossomed into marriage held in the same town in 2006. After much consideration, the idea of starting a family in Texas struck them, and they turned it into a reality.
However, their dream faced some minor hiccups since both parties struggled with infertility. Adam had a low sperm count whereas his wife was not ovulating as she should. Doctors became their go-to friends, and after much consultation, she conceived their first daughter, Blayke on April 5th, 2011 through artificial insemination.
Her other daughters came much later on April 8th, 2015, and got delivered through C-section. Their names are Ava Lane, Hazel Grace, Olivia Marie, Parker Kate, and Riley Paige. Ava and Olivia form the identical twin pair while the rest are fraternal.
What does Adam Busby do for a living? Know more about her husband in a short bio.
The father of six, Danielle Busby's husband Adam was born on June 10th, 1982 in Lake Charles where he grew up. He had a regular job working at Target before he switched up his career after his move to Texas. Even before Blayke was born, he got a job as an account manager at Intrinsic Solutions in Texas.
His salary is approximately over $60,000. When the quintuplets came, his pay grade increased with the increased role in reality television. His net worth is a combination of the 11 years he put in at Intrinsic Solutions as well as the four seasons of working with TLC. Adam Busby's net worth stands at $500,000.

Meet Danielle Busby's Father and Mother.
The chemistry she has with her mother, Michelle is undeniable. We got to see this when Danielle Busby's mother's place got destroyed by the hurricane that hit Texas last year. With the help of her twin sisters, Ashley and Crystal, they helped rebuild her home.
On the other hand, Danielle Busby's dad remains a mystery. There is no information shedding light as to who he is or where he has been. This has led to fans coming up with crazy theories regarding her father. Nevertheless, she filled the void left by her dad with her father-in-law with whom she shares excellent chemistry.
Wiki-bio, age, career details
| | |
| --- | --- |
| Name | Danielle Busby |
| Age | 34 |
| Date of Birth | December 23rd, 1983 |
| Place of Birth | USA |
| Profession | TV personality |
| Net worth | $300,000 |
| Husband | Adam Busby |
| Kids | 6 |
| Height | Undisclosed |
According to reliable sources, the TV star and mother of six, Danielle Busby was born on December 23rd, 1983 in America. The specifics of her birthplace, early life and education have been masked. However, we do know that she is of age 34.
Her early career began at target where she met her husband. They moved to Texas where she got another job but has never revealed it. Nowadays, she works as a blogger and owner of an indoor cycling studio.
Summary
Raising all six daughters is a tough job, but luckily, Danielle Busby has the help of her husband, Adam. She usually speaks her mind and is quite open about her family except for the details concerning her father. Perhaps it's part of the reality show's plot of the oncoming seasons. We'll have to wait and see.