The Americas reality television series known as the Street Outlaws comprises several well-known casts. Kye Kelly is one of the lead actors in the show, which is debuted on the Discovery Channel.
The show has been dramatically received in the United States of America and, as a result, has produced more and more episodes since its inception some few years ago.
The show is basically about some car fanatics who have taken into the art of racing in some unfriendly environment amid the many challenges in the race.
Let's find out about Street Outlaws' Kye Kelly's Wife Alisa Mote, married life, divorce, and girlfriend Lizzy Mussi.
Kye Kelly has established himself to be one of the greatest racers in the show. The great racer has been making its debut in the racings shows, including Street Outlaws New Orleans Full Throttle and the Street Outlaws New Orleans.
He has been one of the greatest racers in the shows and has been chiefly known for driving the New Murder Nova and a simulated car said to be a beast by Kelly in the front.
He has raced against the big names in the show, including the mighty big chief among other notable casts.
Street Outlaws Kye Kelly Married and Divorced from wife Alisa Mote.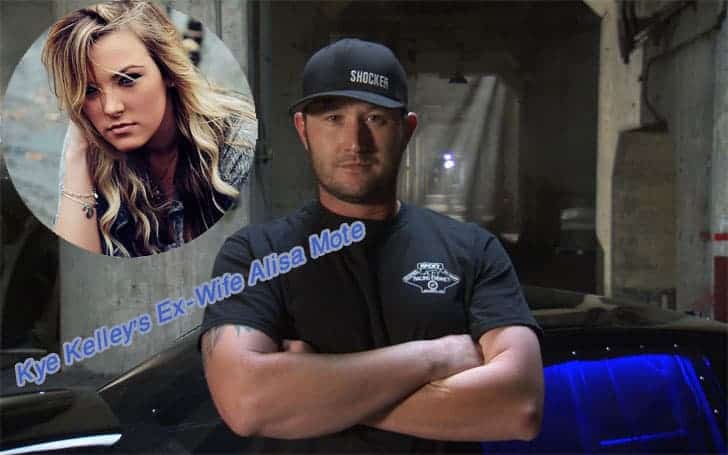 The street Outlaws television star Kelly was once married. The racer was married to Alisa Mote. The duo got married some years back after dating for quite some time.
According to Kelly, the pair met some years ago in their youth when both were working for an oil company.
However, Street Outlaw's Kye Kelly and his wife Alisa Mote's marriage did not last long as they separated sometime later. They fell in love and dated for some time before walking the aisle. The two had a child together.
It is not clear what catapulted the separation of the duo lovebirds who had known each other for a long time before getting married.
Street Outlaws Kye Kelly New Girlfriend Lizzy Mussi?
After parting with his first wife, Alisa Mote, the Street Outlaws star Kye Kelly has moved forward. According to much social media speculation, Kelly is currently dating. He is dating Lizzy Musi.
Little information is known about Kelly's new girlfriend. The two have appeared cozy together and have made several appearances on social media.
Although the data has not yet been confirmed by either Kelly or the mysterious new catch, Lizzy Musi there is more than what meets the eye in the duo's relationship, and they are undoubtedly in love.
His career
There is hardly anything to talk about about Kye Kelly's career other than the show Street Outlaws. He gained all his fame from this show. Different casts of the show Street Outlaws include Big Chief, Daddy Dave, Farmtruck, and more.