Mila Kolomeitseva is a rising American professional chef and television personality famous as the first female chef in the television show, Below Deck. She served her signature French/Mediterranean cuisine to the show's charter guest.
Russian Mila Kolomeitseva once was involved in an LGBTQ related argument with Travis Michalzik, how did it end? What's her current relationship status? Is Mila Kolomeitseva dating someone lately? Let's find out!
Mila Kolomeitseva's Early Life, Education, Wiki.
Mila isn't in the headlines after she left Below Deck; thus, nothing important is disclosed concerning her birth and birthplace. However, Bravo TV reported that she grew up in Siberia, and her native country is Russia. She is the daughter of a school teacher who has always been encouraged to learn about different cultures around the world.
Regarding her educational background, Mila attended Paris' prestigious Le Cordon Bleu Cooking School. Her hardworking nature helped her to quickly get her first job as a private chef for a small boat.
Mila Kolomeitseva's Professional Career.
Right after graduation from Le Cordon Blue Cooking School, Mila started her professional career as a private chef on a small boat. She keeps her kitchen clean and well-maintained, and she is also passionate about the sea.
Mila, however, came into the spotlight for appearing as one of the newbies on Below Deck Mediterranean in its fourth season. The new chef made a historic entry to the show as the first-ever female chef on the series.
Mila Kolomeitseva Fired From The Show.
Mila was actually fired from the show for her controversial comments that she made during the second episode of the show, which aired on 10th June 2019. During the way to the crew's first night out, Mila said that she does not want to see a man kissing a man in front of her.
Mila explained that she does not want her son to grow up and see two men kissing each other, which might let him think that's normal. But, as per her, it's not normal at all.
During the time, Mila stated that she loved Putin and was happy for his decision to not let gay pride parades in Russia. In response to her homophobic views, Travis Michalzik disgustingly asked her to sit on the opposite end of the table from him. She then questioned Travis's sexuality because of his nose ring.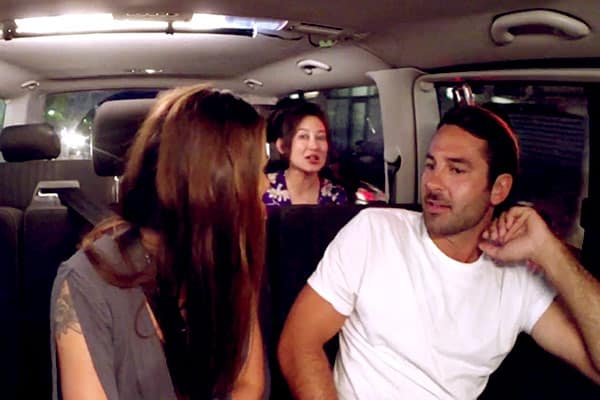 Then Travis responded, saying, "homosexual is natural and her opinion on gay shows no humanity which is terrible, and he does not support it." Travis then said the would never speak to Mila as a human being ever again.
Other cast members, Aesha Scott and Jack Stirrup, also disagreed with her and called her "homophobe." Anastasia Surmava says her views on the gay community were intolerable and unacceptable.
Mila Kolomeitseva's Net Worth & Earnings.
Mila stayed on the limelight only for a short period. She became known for being controversial rather than for her cooking skills. Additionally, Mila is secretive regarding her personal life; thus, she did not reveal much of her information regarding the net worth, sources of income, and earnings in the media.
Her net worth, as of 2019, should be in 5 figures as any chef earns an annual salary of $28, 462.
Mila Kolomeitseva's Personal Life; Is She A Mother?
Just like her professional career, Mila has not disclosed her personal life. It is still not clear whether Mila Kolomeitseva is a married woman or dating her boyfriend. However, during an episode, Mila revealed that she is the mother of a child.
The identity of Mila Kolomeitseva's child is not disclosed. Likewise, she did not mention the father of her kid, either. Some sources say Mila is a married woman, but there is no information about her husband and marital life.