If you like magic, you might know some magicians in that case you might as well know Criss Angel. He is renowned in his field and has been working in this field for over a decade. His profession as a magician has given him a huge net worth and fame. But that's not what we are about to discuss today. Today, we are about to reveal about Criss Angels' present girlfriend.
Criss Angels' Married life, wife and divorce.
This magician had lots of ladies in his life, he was even married twice but every relationship failed. In 2002, Criss married JoAnn Winkhart, his longtime girlfriend. Their marriage didn't go well, and they filed for divorce four years later, and at the body suspension illusion in 2005, JoAnn was not recognized as his wife, but as his girl.
In November 2008, Angel began dating another girlfriend, Holly Madison. The relationship did not last long as it ended in February 2009. They were supposed to get engaged but before that could happen Criss Angel and Holly Madison called it quits.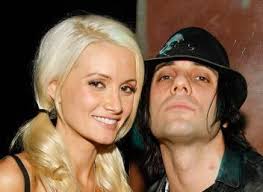 He proposed to Sandra Gonzalez on September 7, 2011, in Cabo San Lucas during a sunset dinner.  They had a four-year relationship. They stayed engaged for some time but then they had to part away as his ex-fiance Sandra sued Angel for not supporting her financially in 2015.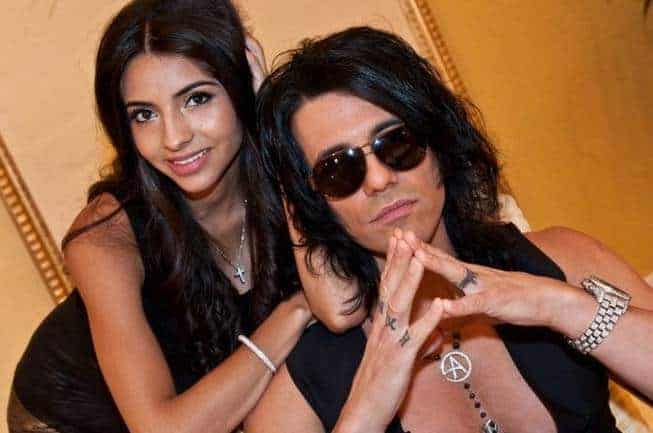 Even though Sandra claims they lived together as husband and wife, the lawyer ruled out that Criss and Sandra kept things separate. Separate tax returns, separate bank accounts, and they never held themselves as husband and wife.
Criss then married Shaunyl Benson whom they had a son, Johnny. They then had a divorce in 2016, and Angel's son suffered Acute Lymphoblastic Leukemia.
Dating and break up with recent girlfriend, Belinda Peregrin Schull
Criss and a 28-year-old pop star Belinda Peregrin Schull were dating since 2016 and were set to engage in 2017. But it looks like this magician repeatedly failed to cast magic in his relationship. Things didn't work out with Belinda Peregrin Schull, and Criss and Belinda Peregrin Schull called it quit in September 2017. His fans had high hopes and they even expected the couple to get married as he even had her name tattooed on his chest, but only to get disappointed.
Currently, Criss Angel is not dating any girlfriend neither he is married to any wife. But it shouldn't be long before he comes up with a new girl.
Short bio:
He is famous for starring in the TV and stage show Criss Angel Mindfreak, and his live performance illusion shows Criss Angel Believe. He has also starred in the reality-competition show Phenomenon on NBC, TV series Criss Angel Belief on Spike TV, and the 2014 stage show Criss Angel Magicjam.
He has been on primetime TV for more hours than any other magician in history. In 2009, he was named Magician of the Decade, while in 2010 he was named Magician of the Century by the International Magicians Society. In addition to these honors, during his magic performances, he has been able to make multiple world-records.