Many at times you may have heard the phrase, the long arm of the law… Looking at it, from a symbolic point of view, it means the far-reaching power and influence of the legal system in apprehending the bad guys. So who exactly are the guys mandated for such tasks? Well, for one thing, it's not always the police. In fact, one person who stands out above all the rest is Leland Chapman. Get to know who he is, what he's up to nowadays and more intricate details like net worth, age, and height. Find out What Leland Chapman is doing now.
Who is Leland Chapman? His career details.
Sometimes, hiring a private investigator to track down someone can take up much time and cost quite a lot. Leland Chapman is a skilled bounty hunter and not just the gold-collecting-reward kind. The bail bond collecting kind or rather, that's who he was when he appeared on Dog the Bounty Hunter on A&E network.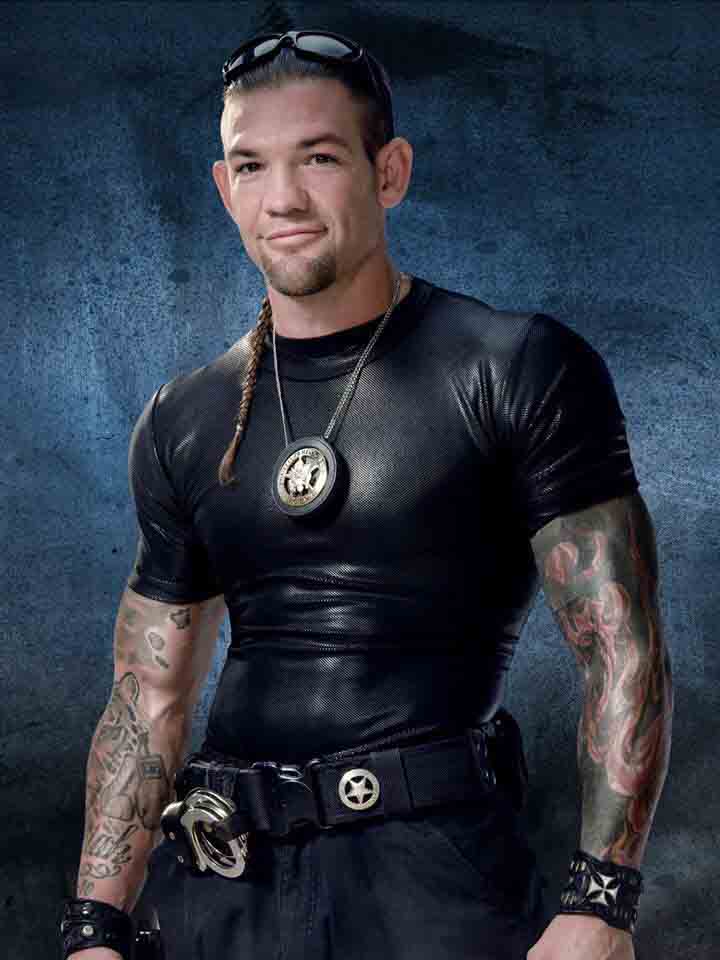 The Bond Dealer appeared on the show for 8 seasons. After much success, they turned it into a reality TV franchise with the spin-off series, Dog, and Beth: On the Hunt. Despite having over 200 episodes, the bounty hunter also has a career away from Television, just as successful.
To start at the beginning, the reality Television star, Leland Chapman had his first paycheque working for his father's company called Da Kine Bail Bonds. Being family-run, everyone's input was just as important. Just like most bands these days, the novice thought he could break out from the pack and successfully start his own bond dealership. Well, he did, only for a while though. The name of the company he ran was Kama'aina Bail Bonds in Hawaii.
He also became the head of his father's company and ran them both simultaneously before landing the role to star in the reality TV show. The rest is history.
Continue reading to find out Leland Chapman's net worth, age, and height.
Where is Leland Chapman? what is he doing now?
After the curtain's had been rolled and the show's final season wrapped up, one can't help but wonder where the cast is now. As for our guy in question, Leland Chapman hung up his cape of fame and retired. Not job-wise cause let's face it. What will he eat? The former star now lives a much quieter life with his wife, Jamie Pilar in Alabama and works as a bond dealer agent.
The only recent news about him since that's mostly what fans want to know is about his controversial family reunion. Growing up, the bounty hunter had a bit of falling out with his parents especially after his dad got jailed and divorced from his mom. Sad and home-wrecked, he underwent a rebellious phase with the end result being his mother, Beth Chapman putting him up for Foster care.
They might have patched things up but the family rarely kept in touch. Living worlds apart for years looks like they buried the hatchet and united after upload by Beth of the family happy together on Instagram. His mother Beth Chapman died of lung cancer in 2019.
Now you know where"Dog The Bounty Hunter's" Leland Chapman is and what he is doing.
Leland Chapman Net Worth, Salary.
Leland Chapman Net worth is $2 million. To his adoring fans, the star is priceless as they are always seen engaged with him on his social media accounts. As for his salary, that information is only known by his contractors.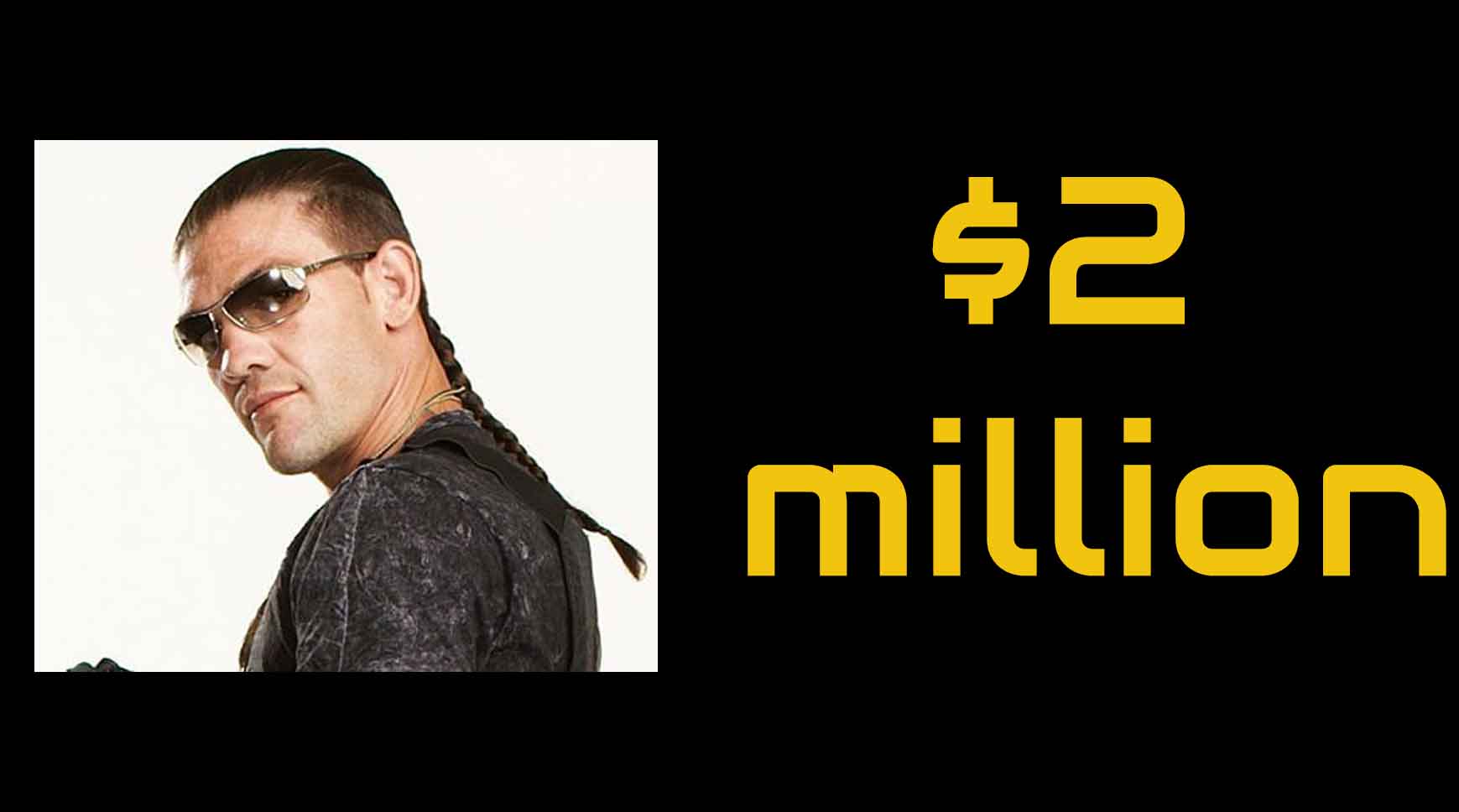 He isn't one to show off his wealth, neither can we say most of it is for his children since he doesn't live with them. Dakota and Cobie, his two sons from his first marriage to Maui Chapman are practically young adults. He also has a 7-year-old daughter called Leiah Breanna Chapman with his ex-girlfriend Lynnette Yi.
Wiki-bio, Age, Height.
| | |
| --- | --- |
| Name | Leland Chapman |
| Age | 41 |
| Date of Birth | December 14th, 1976 |
| Place of Birth | Groom, Texas |
| Profession | Former bail bondsperson, TV star |
| Net worth | $2 million |
| Wife | Jamie Pilar Chapman |
| Kids | 3 |
| Height | 5' 6'' |
The father of three had a rocky start. Born on December 14th, 1976 in Groom Texas, he moved a lot. Growing up in Colorado and in between Foster homes wasn't all good for him. However, he did manage to get a decent education and graduated from Rampart High School.
The 5 foot 6 inches tall American has quite a number of siblings including Duane Lee and Lyssa Chapman. Leland Chapman is 41 years old as of now.
The 41-year-old hunter once became the hunted when he got arrested by Mexican officials for deprivation of liberty. Released on a cash bail of $100 thousand, the charges were soon dropped. The star divorced his first wife Maui in 2005 after spending a decade with her and finally got married to his current wife, Jamie in 2006.
Summary.
Leland Chapman may no longer appear on screen but he does have a net worth of $2 million to show for it. The 41-year-old is so famous and still maintains his celebrity status as seen through the number of followers on Instagram. Fans just can't get enough of the 5' 6'' tall former bounty hunter.