When Calls the Heart is a family drama that first aired on the Hallmark Channel nearly 8-years ago. The television series was inspired by the book authored by Janette Oke. When Calls the Heart follows the adventures of Elizabeth Thatcher, a wealthy, high society teacher from the 19th century, she leaves behind everything she once knew in favor of a simpler life. Read this to understand When Calls The Heat Cast in 2022.
The series was developed by American Producer Michael Landon Jr and features a set of promising actors. These include talented names such as Erin Krakow, Jack Wagner, Pascale Hutton, Kavan Smith, and Martin Cummins, for example.
Erin Krakow (88 episodes)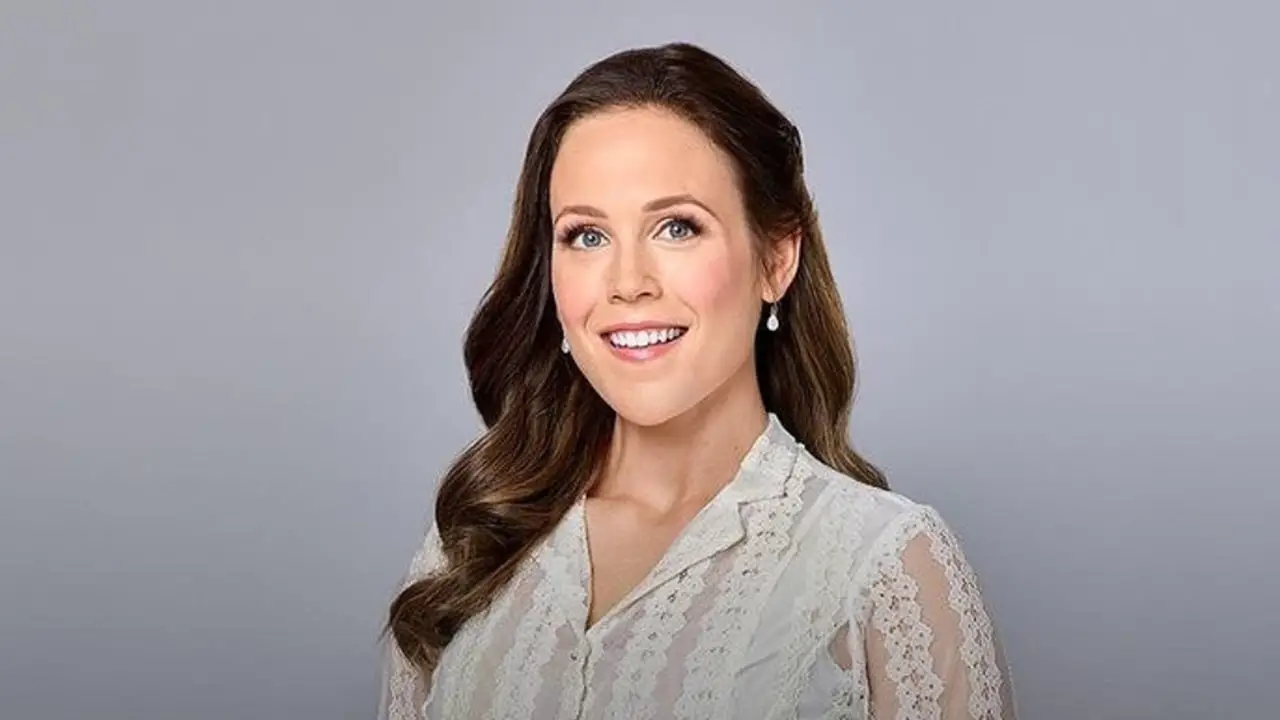 Erin Krakow is a television actress who has been active for the past 12-years. Her tv debut came in 2010 after she was brought on to feature in Army Wives. Krakow enjoyed an 18-episode stint on the series before starting to star in Castle. When Calls the Heart came calling shortly after, they needed a lead actress for the leading role.
Despite her relative inexperience, Erin was cast as the titular character, Elizabeth Thatcher. The character Erin portrays is a teacher from the city.
Her life is uprooted when she must make the move to Coal Valley. This is a small town located along the Canadian Frontier. They are in desperate need of an educator for their children.
Unsurprisingly, Elizabeth quickly realizes that life in a simple town isn't as easy as she thought it would be.
Erin has portrayed the role of Thatcher for the past eight days 8-years now. She has featured on 88 episodes of the show, making her the most extended recurring cast member.
Pascale Hutton (87 episodes)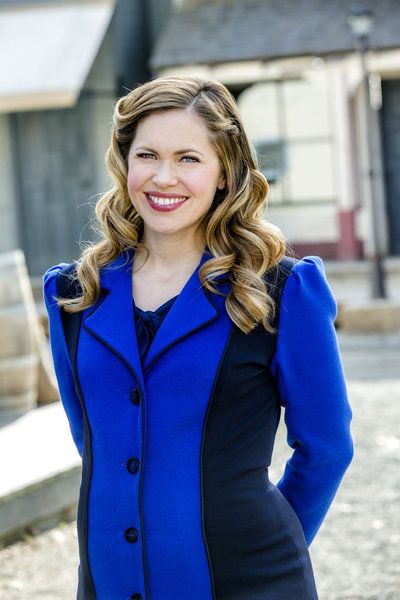 Pascale Hutton is a tv actress who first appeared in 2003's Hollywood Wives: The New Generation. She was born on June 14, 1979, in British Columbia.
As such, Pascale, who is a Canadian national by birthright, will turn 43-years old this year. Hutton has enjoyed a near 20-year run in television, culminating in more than 50 roles on tv and film.
At the height of her career, she featured on projects like Smallville, Fantastic Four, Supernatural, and Once Upon a Time.
Pascale has been on When Calls the Heart right from the start. She plays the character of Rosemary LeVeaux Coulter. In a case of art mirroring real life, Rosemary is an eccentric actress who hails from New York.
She has been embroiled in several relationships on the show, with the most prominent being her engagement to Mr. Thornton.
Rosemary later catches the attention of a sawmill proprietor, whom, she starts a relationship with. Pascale Hutton has appeared in a grand total of 87 episodes.
Jack Wagner (87 episodes)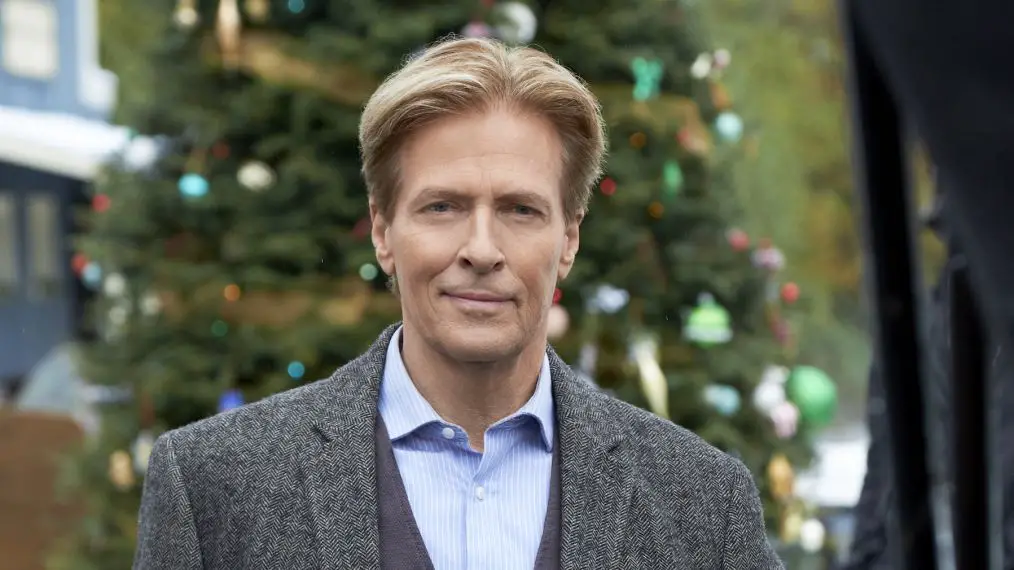 Jack Wagner is a veteran musician and soap opera actor who was born in Washington, Missouri.
As of 2022, Jack has been working on television for 40 years in total. Jack's earliest work on television came on the daytime show, A New Day in Eden.
The role that arguably propelled him to fame was his turn as Frisco Jones on the award-winning drama, General Hospital.
Jack would continue to make on and off appearances on General Hospital for nearly 30 years. Other than this, Jack has worked on shows like Castle, Melrose Place, Titans, Sabrina the Teenage Witch, Sirens, and Santa Barbara.
As an artist, Wagner experienced an equal level of success, topping the charts with his hit single, All I Need. Jack joined the cast of When Calls the Heart back in 2014, taking on the role of Bill Avery.
For the second time in his career, Jack got to portray a lawman. Bill Avery is Coal Valley's skilled Sheriff. Jack last appeared in the season 9 episode titled 'In Like a Lion.' This was his 87th episode in the series.
Kavan Smith (85 episodes)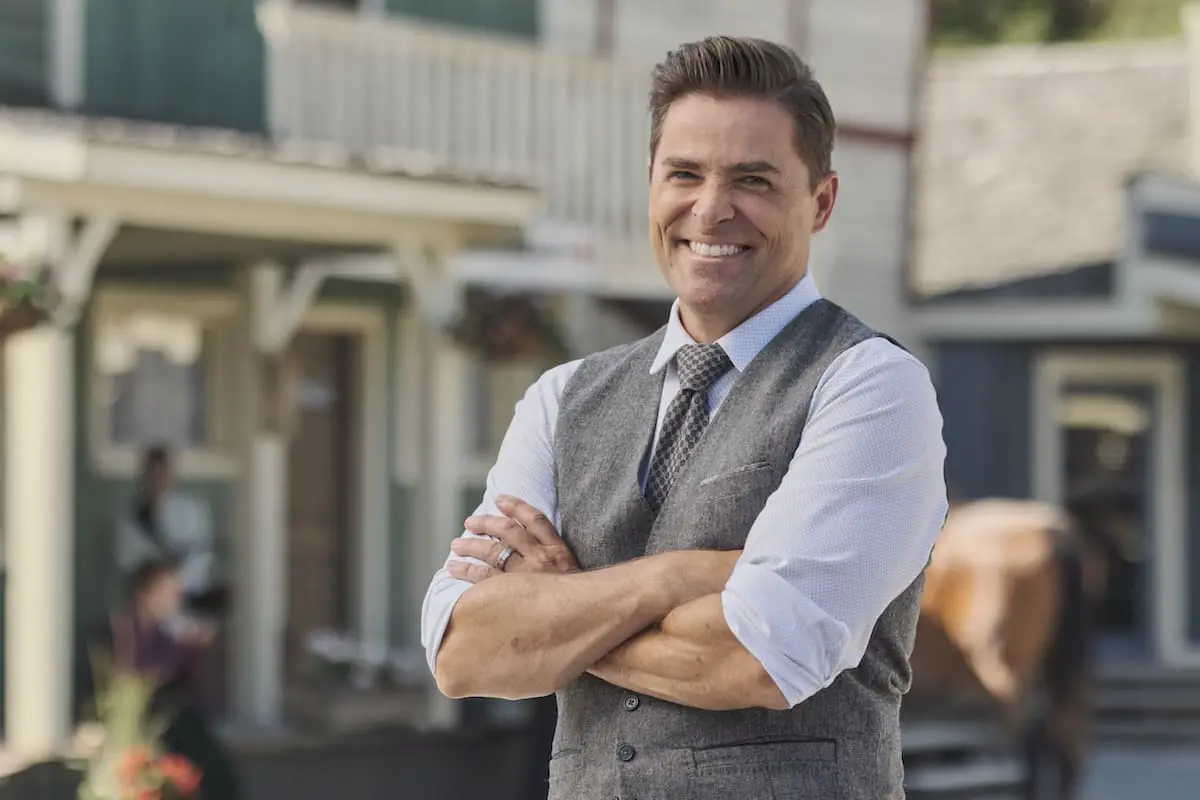 Kavan Smith is a Canadian actor who cemented his name on television by taking on roles in various shows. These include series like Human Target, Supernatural, Smallville, and even Rogue, alongside Thandie Newton. Kavan started performing back in high school.
He and a few friends would regularly miss school to perfect their skits. They'd then take their act out on the road, performing at bus stations, and other public areas.
After graduating from college, Smith got his first major role on Destiny Ridge. From then on, he'd feature on 70 different tv shows and movies such as Wedding Bells, Love on the Menu, and The Killing Game.
Smith was added to the cast of When Calls the Heart in 2015, during the series' second season. He currently plays the role of Leland Coulter, Rosemary LeVeaux's main love interest.
His character is laidback and likable, making him a fan favorite on the show. It would explain why Kavan has enjoyed an 85-episode run on the series, despite not being present for the 1st season.
Martin Cummins (81 episodes)
Martin Cummins is a 52-year-old tv actor, producer, writer, and director whose career stretches back to 1987.
He was born on the 28th of November 1969 in British Columbia, Canada. Cummins is a graduate of the Vancouver Actors Institution, where he got to train with thespians like Mel Tuck.
Once his time at the studio was done, Martin got the chance to work with CBC Television. After that, he starred on the television show, Danger Bay, taking on two separate roles.
After this, Martin would join established franchises like Friday the 13th, Highlander, 21 Jump Street, Dark Angel, The Mountain, and Life as we know It.
Most recently, Martin has taken up the role of Tom Keller, on Riverdale, as well as appearing in the 2022 film, The Song to my Heart. Cummins first appeared on the pilot episode of When Calls the Heart back on the 11th of January 2014.
He was cast as Henry Gowen, the corrupt proprietor of the Coal Mining Company. His crimes eventually catch up to him, and he falls from grace.
When Calls the Heart Cast Loretta Walsh (72 episodes)
Loretta Walsh is an award-winning Australian actress who has been in the business for about 20 years now.
Long before she became an actress, Loretta was a key part of the Queensland Ballet Company. She was employed as a ballet dancer and starred on various productions.
Walsh would then go on to work on a few different tv shows and films. The experience and income she gained from this helped her launch a theatre company, 'Kindred Entertainment.'
Loretta quickly reignited her love for theatre, producing and starring on plays like White Hot, Dinner with Friends, Hamlet, Othello, and Lobby Hero.
2014 marked an important time in Walsh's career as she was brought on as a recurring actress on When Calls the Heart.
Her limited time on screen sees Loretta play the role of Florence Blakeley, a renowned town gossip. Florence eventually falls for a man named Ned Yost and ends up marrying him. Eight years on, and Loretta Walsh has made a total of 72 episodes on the series.
When Calls The Heart Cast Andrea Brooks (62 episodes)
Andrea Brooks is a former Canadian model turned tv actress. She was born on the 3rd of March 1989 in Brantford, Ontario. As a kid, Brooks spent most of her time on the ice, studio, and in the theatre.
It was also around the same time that she'd try to get a role on Disney's Ice Princess. Though her audition did not make the cut, Andrea ended up getting an agency instead.
Her body of work is impressive and includes appearing on projects like Percy Jackson, Supernatural, iZombie, Supergirl, The Flash, and Once Upon a Time.
Andrea's most significant break on television was her starring role on When Calls the Heart. She introduced the controversial character, Nurse Faith Carter, during the show's second season. Andrea's character was loved as much as she was hated.
This is because she proved to be a potential problem for the protagonist, Elizabeth Thatcher. Nurse Carter falls for Elizabeth's main love interest, Jack Thornton.
Though she started out as a recurring character during the 2nd season, Brooks became one of the stars of the show after the third season. She now has a respectable 62 episodes under her belt.
Johannah Newmarch (55 episodes)
Johannah Newmarch is a tv actress who has enjoyed recurring roles on shows like Neon Rider, 21 Jump Street, The Outer Limits, Rogue Files, and Motive.
The first time she was seen on television was in the film, 'The People Across the Lake.' One year later, she took on the role of Jassie on the tv film, Magic Hour. Fast forward 34-years, and Johannah has been in over 100 different films and television shows.
This year, When Calls The Heart Cast Johannah is set to feature in the Annette Reilly directed film, 'An Undeniable Fact.' The film is still currently in post-production. Newmarch has also been on When Calls the Heart since its inception back in 2014.
She plays the character of 'Molly Sullivan', a native of Hope Valley who is also a custodian worker. Johannah would later get promoted to Carson's infirmary. Despite being a part of the show for several years, Johannah Newmarch is not considered a series regular.
Hrothgar Mathews (52 episodes)
A 58-year-old actor and producer, Hrothgar Mathews is from Toronto, Canada. He was born on the 27th of January 1964.
With over 130 different appearances in both tv and film, Mathews is one of the most experienced actors on When Calls the Heart.
He was one of the first people to join the series eight years ago, taking on the role of Ned Yost. Hrothgar's character ran the Mercantile Centre in the town.
As far as family goes, When Calls The Heart Cast Ned has one daughter, Katie, and a wife named Florence Blakeley. Before he joined the series, Hrothgar took on a variety of roles on shows like Once Upon a Time, Psych, Fringe, Caprica, Tom Stone, and Human Cargo.
Mathews's long list of accolades includes the award for best-supporting drama actor during the 14th edition of the Gemini Awards.
When Calls the Heart Cast Ben Rosenbaum (53 episodes)
Ben Rosenbaum is a popular tv personality who is famed for his roles on American Horror Story and 2016s For Isabelle.
Surprisingly, Ben was only six years old when he was drafted into the Minneapolis Children's Theatre Firm. This an institution celebrated for its ability to produce Tony Award-winning actors.
Ben has been playing the role of Mike Hickam for the past 53 episodes, across an 8-year span.
Mike is a Hope Valley native who has spent several years working at both the mercantile and a sawmill. Mike's character is often associated with architecture and engineering.
Moreover, Hickam is often associated with loyalty, which is a trait that has endeared him to fans of the show.
Mike is incredibly loyal to his employers, Lee and Rosemary Coulter. Their friendship is something that has developed throughout the entire season.
In the later seasons, Mike Hickam shocked fans when he decided to leave the Coulters for the oil business.
Ava Grace

Cooper

(52 episodes)
When Calls The Heart Cast Ava Cooper is a 13-year-old tv personality who was born in Vancouver. Her first brush with acting came when she was only five years old.
Taking inspiration from her brother, Ava decided to take a few acting classes. She'd soon get a minor role in the 2017 Hit Film, The Edge of Seventeen. The next role she took on arguably put her on the map.
Ava signed on with Hallmark to star in When Calls the Heart. She was introduced in the third season of the show, assuming the role of Opal Weiss, who is one of Elizabeth's students.
Opal often wanders around with her signature stuffed animal, a teddy bear. In her capacity as a supporting character, Cooper has been part of the series for the past seven seasons.
Her role on the show paved the way for future work on Hallmark films like Mingle All the Way, Holiday Date, and a Summer Romance. Besides this, Ava was also cast in the popular show, Beyond.
When Calls The Heart Cast Paul Greene (50 episodes)
Paul Greene is a singer, photographer, and tv personality from Wetaskiwin, Canada. As a musician, Greene is known for his work on albums like Freedom For Your Soul.
His film repertoire includes projects like Stay with Me, Sofia Coppola's Somewhere, Sweet Home Carolina, and Stay with me.
On television, Greene has appeared on series such as Eastwick, Wicked Wicked Games, Bitten, The Newsroom, and Harry's Law.
Interestingly, acting was not the first career path Paul had chosen for himself. By the time he had turned 18, he was a recognized international model.
He appeared on the covers of magazines Men's Health, and even J. Crew. He kept up with modeling well into his 20s, before he decided to veer towards acting.
Paul was introduced to Hallmark fans in the fourth season of When Calls the Heart. He played the part of Dr. Carson Shepherd, a local physician who operates in Hope Valley.
The good doctor later falls for fellow Hope Valley resident, Faith. While Greene was a recurring character during the fourth to the fifth season, he was bumped up to the main roster at the start of season six. Presently, he has featured in 50 episodes of the show.
When Calls The Heart Cast Chris McNally (43 episodes)
Christopher McNally is a Canadian writer, producer, and tv actor who you'll recognize from shows like Altered Carbon, The Orchard, and Freefall. As an added caveat, McNally also starred on Hallmark projects like Snow kissed, Sailing into love, and A Winter Princess.
He is a former graduate of Railtown Actors Studio, which is an honor he shares with other talented actors like Hayden Christensen.
Though he has been active since 2005, Chris did not get his breakout role until 2013, when he was cast as John Jardine in J.Apple Jack.
McNally's parent network, Hallmark, reached out to him in 2019 to join the cast of When Calls the Heart.
Chris joined the rest of the actors during the series' sixth season, taking on the part of Lucas Bouchard. His character is the proprietor of a local saloon, Queen of Hearts, and a key part of the town's petroleum business.
Lucas became a key part of the story after he caught the eye of the main protagonist, Elizabeth Thatcher.
To show his commitment and dedication to her, Bouchard would even give Thatcher one of his buildings so that she could set up a public library. The two eventually become a couple.
Kevin McGarry (41 episodes)
A Canadian actor, Kevin Mcgarry who is mostly remembered for his work with the Hallmark Channel. Other than this, Kevin has also experimented with music, releasing tracks such as One & Only You, Doin' Some Good, and Crimson Sky.
McGarry's path to television was fortuitous to say the very least. He accidentally walked into a theatre class while he was still in high school and discovered a deep love for the arts.
Kevin went on to become an established and reliable actor, appearing on tv shows like Heartland, Open Heart, and When Hope Calls. Besides television, McGarry also worked as a screenwriter, penning the 2012 film, Lucky.
Kevin's career got another boost in 2019 after he was introduced to Hallmark's When Calls the Heart during the show's 6th season.
Nathan Grant is another potential love interest of Elizabeth Thatcher. Unfortunately, he is unable to fully express how he feels, leading to a few uncomfortable moments on screen.
Later, we learn that Nathan blames himself for the death of Elizabeth's first husband. As such, he came to town with the aim of looking after her. Things kick off in the eighth season of the show after Nathan finally confesses his feelings to Elizabeth.
Genea Charpentier (38 episodes)
An 18-year-old actress, Genea Charpentier you'll recognize from movies like Deck the Halls. Despite being so young, Genea already has 17 different television and film credits.
These range from projects like Are You Afraid of the Dark, Cruel Instructions, CW's Arrow, to Dangerous Intuition, for instance. Genea's personal bio reveals that she was born on the 8th of October 2003 in Canada.
Everything changed in 2015 when Charpentier joined Hallmark's When Calls the Heart. Laura Campbell was one of Elizabeth Thatcher's students. As time passes, we watch her grow and eventually venture out into the real world.
Laura gets a job as Little Jack's babysitter. Being a recurring actor on the show, Genea has only starred in 38 episodes.
Christian Michael Cooper (29 episodes)
A young Canadian actor, Christian Michaeal Cooper has already made a name for himself with roles on shows like Prison Break.
A look into his biography tells us that Cooper started working in commercials when he was just over a year old. Christian's versatility is constantly on full display, especially on films like To All The Boys I've Ever Loved Before, Cult, and The Order.
Over the years, Christian has had the distinct pleasure of working alongside other talented names like John Travolta, and Tom Cavanagh. Under the mentorship and guidance, Cooper was able to pick up a plethora of awards.
One such accolade came when he was recognized as the Best Actor Under 11. He was cast as Timmy Lawson in When Calls the Heart more than six years ago.
We first meet Timmy in the third season of the show. He is one of the students in Elizabeth Thatcher's classroom. Moreover, Lawson often shows a keen interest in music.
When Calls The Heart Cast Kayla Wallace (25 episodes)
Kayla Wallace is a television personality who appears on Hallmark's When Calls the Heart. Wallace has a minor role on the show, portraying the character of Fiona Miller.
It is a job she has had since the series' sixth season, notching up 25 episodes in the process.
Kayla is a native of British Columbia and a former student of the Canadian College of Performing Arts. As a child, Kayla spent a lot of time in the theatre.
Additionally, she was also quite adept at playing the piano and dancing. She made her professional film debut more than seven years ago, signing on to star in Disney's Descendants. In the following years, she'd also take up roles on Once Upon a Prince and Ice.
Viv Leacock (11 episodes)
An experienced actor, Viv Leacock  has been active for over two decades. He was born on April 20th, 1974, in Montreal, Quebec. Viv will turn 48-years old this year.
As an actor, Viv has mostly taken on comedic roles across a variety of films.
His first offering came in 2002, when he was handpicked by comedy legend, Eddie Murphy, to feature in I spy.
After that, more great opportunities would come knocking. He appeared in some movies like Hot Tub Time Machine, This Means War, and The Thaw, next to Val Kilmer. This last role would gain him heaps of praise, including a Leo Nomination for Best Supporting Actor.
Viv is one of the most recent additions to the casts of When Calls the Heart. He appeared on-screen during the series' eighth season. When we meet Joseph Canfield, we quickly learn that he is a delivery driver. Later, he is enlisted as Hope Valley's new religious leader.