Dr. Elizabeth Grammar Vet had been working with Dr. Pol, and she was one of the most praised vets in the show who worked for Dr. Jan Pol. But All of sudden she was out of the show and people started asking if Dr. Elizabeth Grammar leave Dr. Pol? So Let's Find out What happened to Dr. Elizabeth. Her disappearance from the show was a huge blow for the fans who supported Dr. Elizabeth.
What Happened to Dr. Elizabeth Grammar in Dr. Pol? Where is she now?
For those fans and well-wishers who have been trying to find out about Dr. Elizabeth Grammer, this is a bad news. In a terrible case, her husband died, and she was hospitalized. This is the reason why she had to leave Dr. Pol.
So what really happened?
This Began Just after 9 pm Christmas Eve of 2016 when deputies got a call from a mobile home at 41 south 1124 Hwy.
Dr. Elizabeth Grammer reported that her husband had been drinking Vodka and Beer all day. Her husband Robert Grammer asked her for some medication and she without thinking for once gave him 0.5 ml. of butorphanol, which is a Schedule IV narcotic, which he injected and became unresponsive almost immediately.
Dr. Elisabeth Grammer told Dep. Bossie Davis that giving her wife that drug wasn't the right thing to do, but she never thought he would use it on him.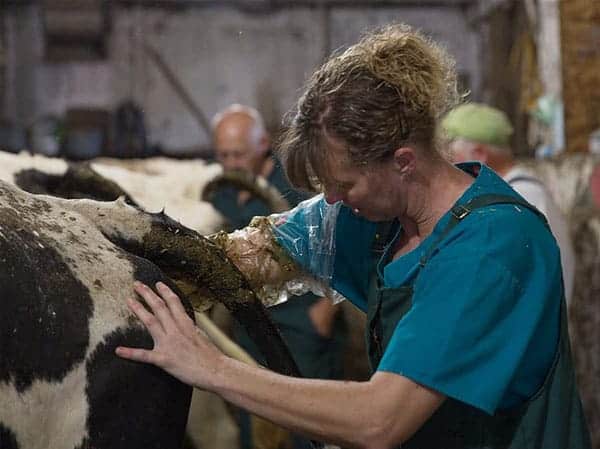 Her husband Robert Grammer was taken to Monroe County Hospital, and since doctors there couldn't help him, he was transferred to Macon Medical Center where Robert was placed on life support.
On Dec. 28 Dep. Cynthia Patten was dispatched to the same residence. When Dep. Cynthia reached there, she found Dr. Elizabeth Grammer unresponsive on a couch. She had an IV in her arm, and the IV bag was hanging from the ceiling which was obviously the result of a suicide attempt. Without any delay, she was also rushed to the Monroe County Hospital, and doctors were able to revive her.
 According to sheriff Brad White, Currently, Dr. Elizabeth from Dr. Pol in a psychiatric ward in Macon.
On Dec. 30, Her husband Robert Grammer was removed from life support, and he died. Robert's funeral was held Jan. 2 at Coggins Funeral Home in Thomaston.
The show might never be the same for her fans. Now that you know what happened to Dr. Elizabeth Grammer keep visiting us to know more about her updates.