Many people fall in love with their favorite TV shows and become obsessed with the hosts. Truly, hosts are the lifeline of any TV show. Just like the plot and the story, hosts are detrimental to the TV show's success and the viewership count.
HGTV is very selective and strict when it comes to auditioning or hiring hosts for their shows. Thus, over the years we have witnessed some amazing personalities that have made our watch time informative, entertaining, and even addictive.
So, who is your favorite host from HGTV? This article provides a quick summary of the top HGTV hosts that have taken residence in our televisions and our hearts.
About HGTV Shows
HGTV originated in America thanks to Warner Bros. Since 1994, the channel has broadcasted shows that are based around home renovation, flipping, improvement, and other niches that include real estate and properties.
The shows on HGTV are reality-oriented and usually document the whole process of a home renovation or flipping. According to the metrics of 2014, HGTV broadcasts its shows in about 95 million households.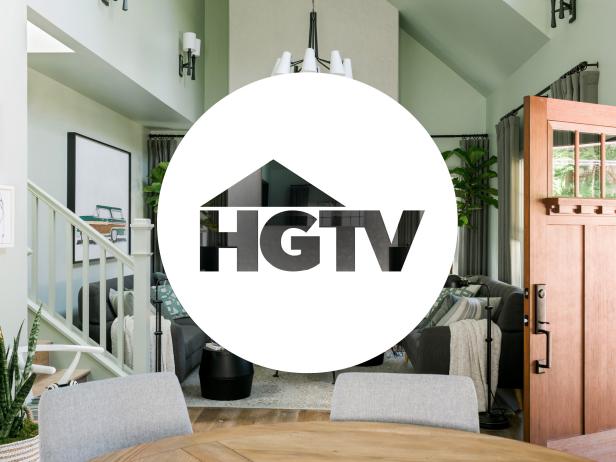 The headquarters lies in Knoxville, United States. However, the shows are filmed all across America and even in other countries like Canada.
The best thing about the shows on HGTV is that they cover the home renovation and construction process in the most entertaining fashion. A huge credit for this goes to the amazing hosts that liven up the show with their aura, personality, and especially their skill.
1. Dave and Jenny Marrs – Fixer to Fabulous
Dave and Jenny Marrs made their debut on HGTV with the home restoration show Fixer to Fabulous. In a short span of three years, they carried their shows to huge popularity.
To date, the husband/wife duo has designed more than 300 custom homes and renovated/restored many others. In addition, they also own Marrs Developing, a company that specializes in renovating and rebuilding homes.
Jenny is a designer and thus handles all the aesthetic and design aspects of their home restoring job. On the other hand, her husband Dave takes control of constructing and contracting works.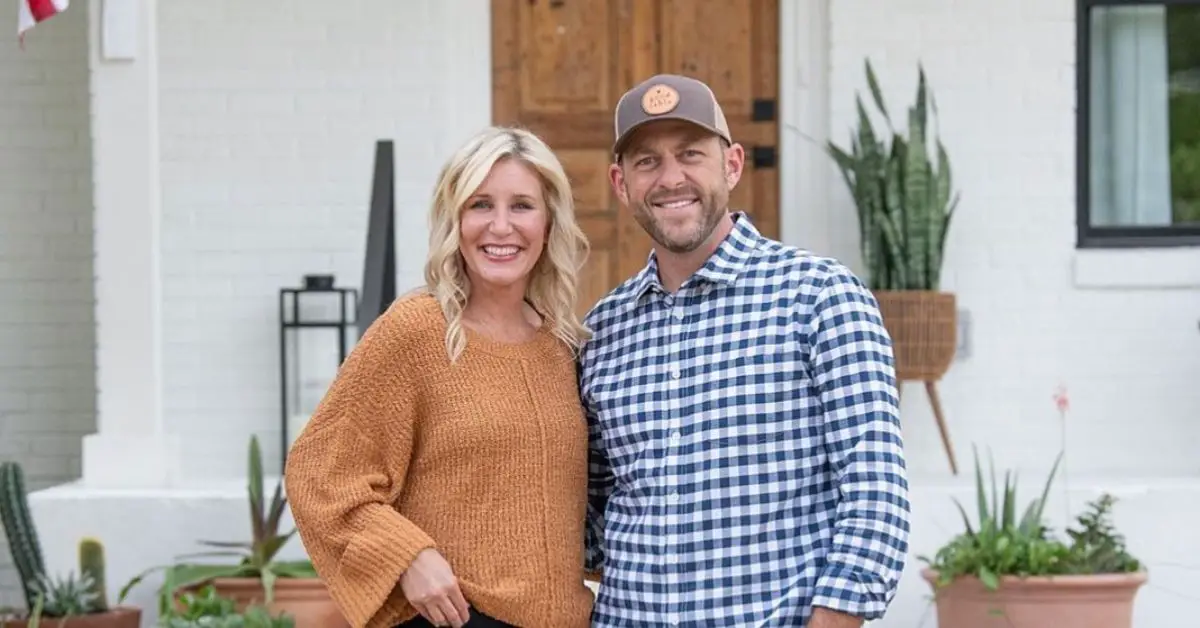 Recently, they also faced some lawsuit charges that made news across the country. The couple lives in their hometown Bentonville with their five children. Among them, they also have an adopted daughter Sylvie who hails from the Republic of Congo.
As of 2022, they are working in three shows. Since their debut on HGTV with Fixer to Fabulous, they have also hosted Welcome Inn and Rock the Block.
2. Ben and Erin Napier- Home Town
Ben and Erin Napier are among the most loved hosts on HGTV thanks to their incredible show Home Town. Their journey with HGTV started in 2016 with the debut of their show.
As of 2022, Home Town has aired 6 successful seasons with more to come. The couple lives in Laurel, Mississippi, and calls it their hometown.
The TV stars always had a soft spot for their hometown in their hearts. After graduation, they had plans to stay away from Laurel to pursue their careers.
However, they were soon back to make a difference in the place where they belong. This attachment to their hometown was evident to the producers of HGTV and the name was selected for their show.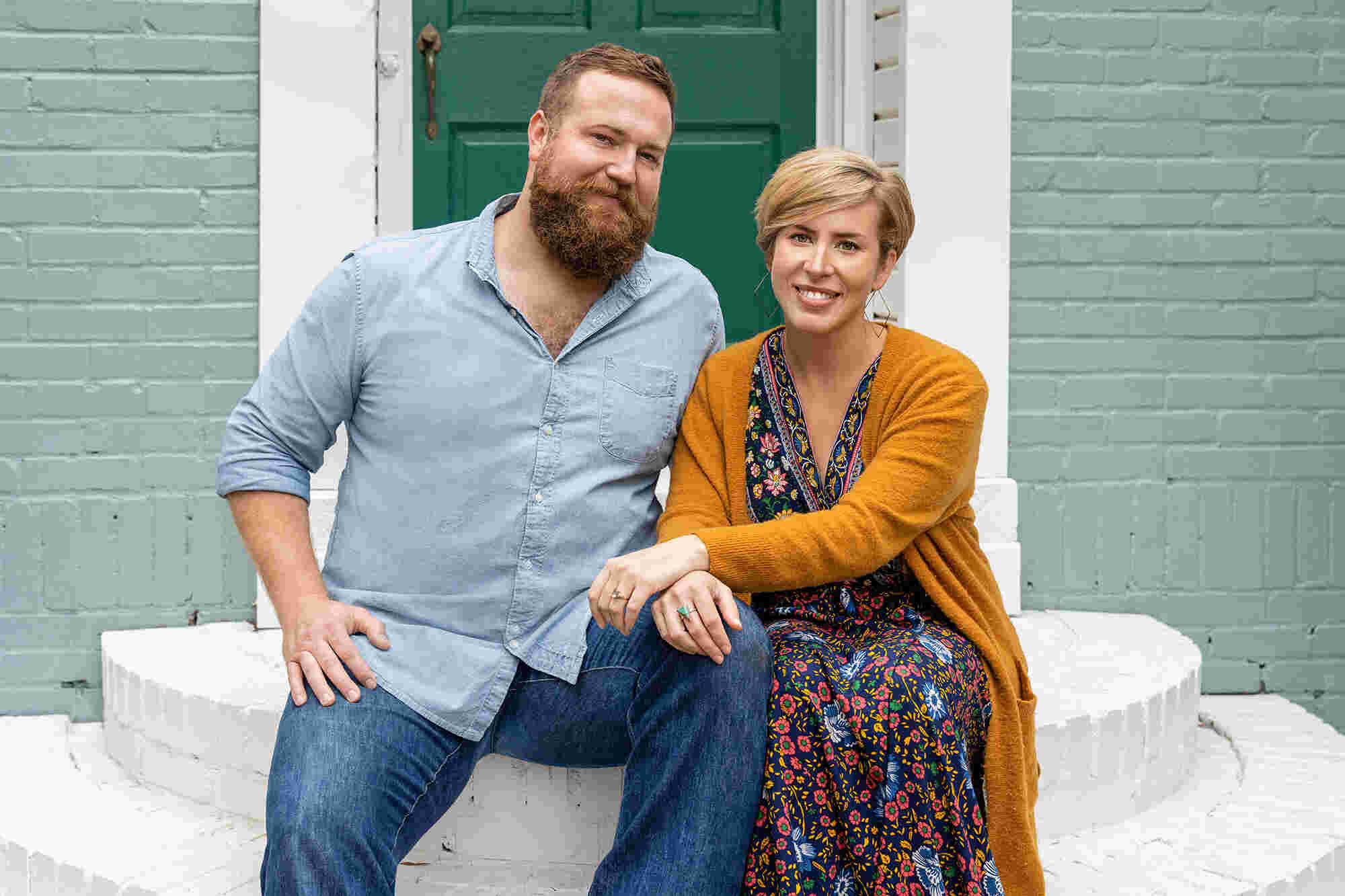 Erin handles the design aspects of things being a graphic artist and designer. On the other hand, Ben has carpentry roots.
He is a giant of a person and thus his wife calls him "Big Ben." Big Ben is responsible for the crafting and carpentry in their home renovation works.
The couple lives in Laurel with their two daughters Helen and Mae who are 36 and 7 months old respectively. They also own two local stores and keep exploring new ventures for their local business.
In 2014, they earned a spot in 'Southern Weddings' magazine for their historical 1925 Craftsman Home. After an HGTV executive found the news, the duo was presented with an offer for the show and the rest is history.
Ben and Erin also share an amazing love story and chemistry on the set. They are ardent lovers and have worked in a total of four shows altogether.
3. Drew and Jonathan Scott- Property Brothers
Drew and Jonathan are handsome identical twins. They are associated with HGTV since 2011 after the debut of their first show, Property Brothers.
The 39-year-old duo hails from Vancouver, Canada. Both the brothers attended the University of Cavalry to pursue their college degrees.
Before their successful career as a host, the brothers tried and excelled in numerous skills and jobs. While Drew was a master in dancing and acting, Jonathan used to be a professional magic performer.
It is evident from their last name that the brothers have Scottish origins. Thus, they occasionally make visits to Scotland and share that they find their true selves there.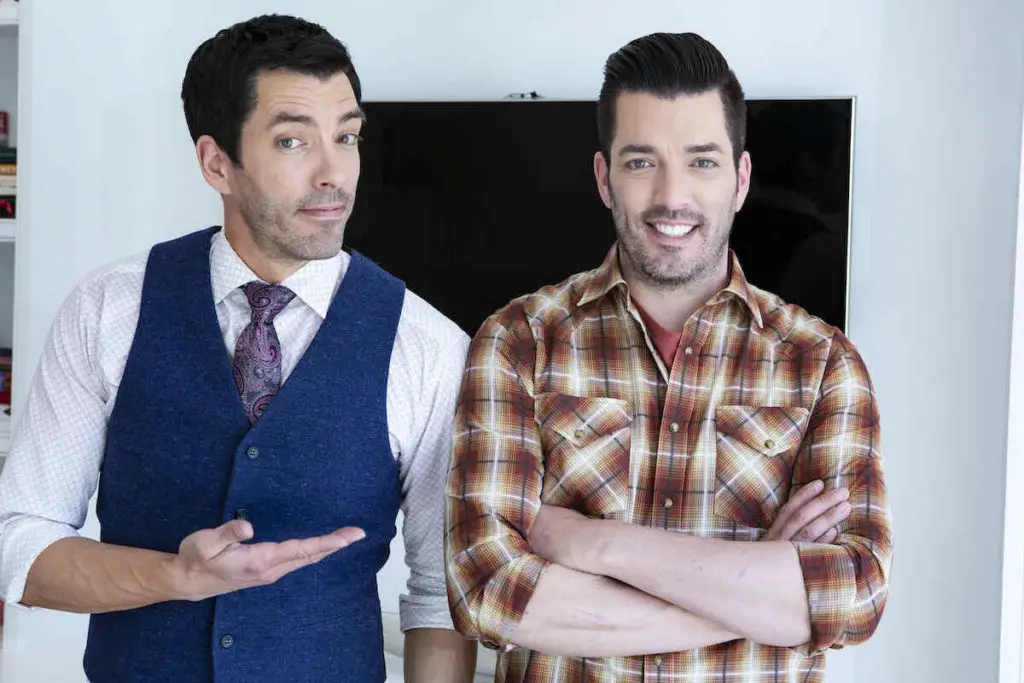 The Scott brothers are also singers and have officially produced three country songs. Their song Hold On has a massive 6+ million views on YouTube. These multi-talented twins are also passionate about owning medieval weapons.
Drew has one child with his wife, Linda. The couple exchanged vows on 2018. Similarly, Jonathan is currently in a marital relationship with Zooey Deschanel since 2019.
Prior to this, he was married to Kelsy, but they parted ways in 2013. To date, they have hosted seven shows on HGTV including Brother vs Brother, Buying and Selling, and many more.
4. Karen Laine and Mina Starsiak – Good Bones
Karen and Mina are a unique duo because of the fact that they are mother and daughter. This is a strange angle even for HGTV, but it worked out very well.
Karen and Mina Starsiak are also the founders of Two Chicks and a Hammer, a construction inc. They host the incredible show Good Bones on HGTV which is currently airing its season 8 as of 2022.
Karen has many years of experience in legal work. She attended the University of Indiana for her law degree.
On the other hand, her daughter Mina used to be a real estate agent. The duo realized their passion for building and renovating homes when they were working on a project after Mina asked for help from Karen. Today, they are successful renovators and TV personalities. In addition, they also run their own business and promote it on Instagram.
Karen is a mom to four children including Mina. Mina is a married lady.
She exchanged vows with her spouse Steve Hawk in 2016. The mom-daughter duo is very active in buying and restoring old properties around their hometown, Indianapolis.
5. Hilary Farr and David Visentin – Love It or List It
Hilary and David appear in the popular HGTV title Love it or List it. They debuted in 2008 and are still filming the show which has been going on successfully for 18 seasons as of 2022.
Hilary is an expert designer and always had a knack for designing and renovating homes. She is half British and half Canadian by ethnicity.
Similarly, David is a real estate agent who has been in the housing market for a long time. He loved discovering homes and properties and flipping them. The duo shares a friendly relationship with occasional banters in the show.
David is a married man with one son, Logan. He rang wedding bells with Krista in 2006 and is married to her ever since.
The 57-year-old housing market expert worked in the field for 16 years before he transitioned into a TV host. And unlike Hilary, he had to audition for the part in Love it or List it. In addition, David has made multiple appearances in many other shows as a celebrity guest.
Hilary already had a decent history in TV and films before she starred in the HGTV show. She has made about 7 small appearances in films from the 70s to 90s.
However, it was only after her role in Love it or List it that she really started to gain fame. Following her popularity in the show, many other shows invited her for multiple roles like judge and guest.
Furthermore, Hilary has also renovated the homes of some notable celebrities including Jenna Elfman.
6. Tarek El Moussa – Flip or Flop
Tarek initially used to be a real estate enthusiast before he debuted in Flip or Flop. After acquiring a real estate license in 2002 at the age of 21, he started selling real estate properties for a living.
The first 6 years were very lucrative for the TV star. However, amidst the economic crisis of 2008, he ran out of business.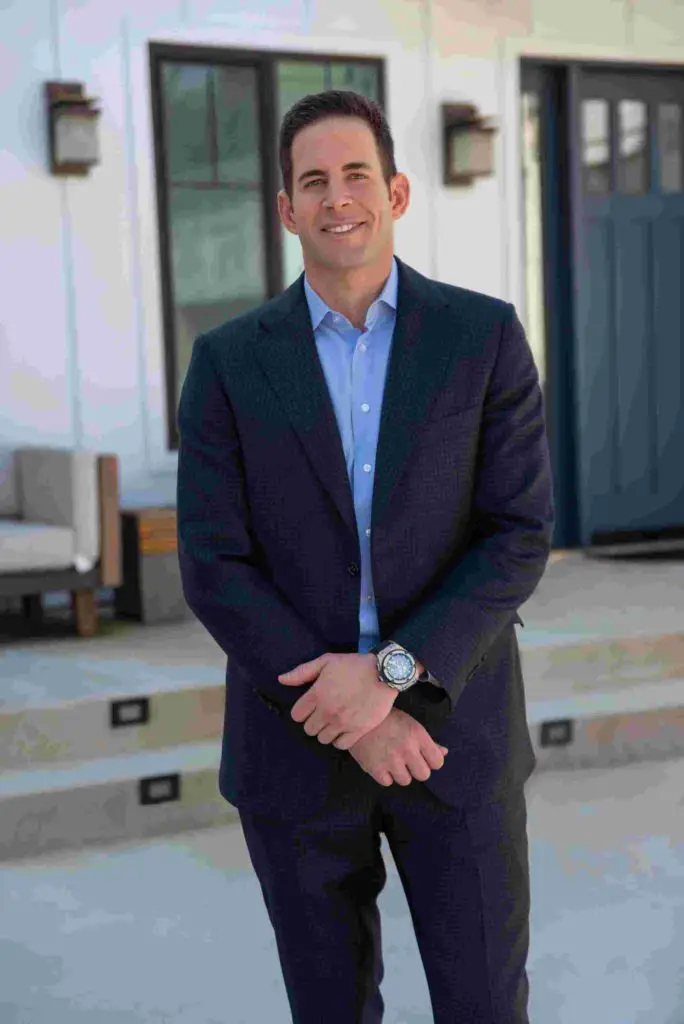 Following this, he made a slight transition in his career and started flipping homes. He also married Christina in 2009 and led a marriage with her until 2018.
Along with his wife Christina, he flipped his first home which he taped for audition purposes on HGTV. The HGTV representatives took a liking to him and decided to produce the show Flip or Flop.
To date, the show has successfully aired 10 seasons. After the couple's divorce, both of them started their own shows on HGTV.
Currently, Tarek El Moussa stars in the show Flipping 101 with Tarek. It started airing on HGTV in 2020 and has completed 2 seasons so far. Tarek is currently married to Heather Rae and is a father of 2 children.
7. Christina Haack – Flip or Flop
Christina worked full-time in the real estate business with her ex-husband Tarek El Moussa until the economic crisis in 2008. After that, the duo started flipping homes and also landed their first TV show together on HGTV.
The show Flip or Flop gained massive popularity over the years and aired for 10 seasons. Even after the divorce of the couple, the two went on to work on their individual shows.
Since 2019, the TV host stars in the show Christina on the Coast. The show's main theme is to flip and renovate properties located in the South of California. As of 2022, the show is airing its third season.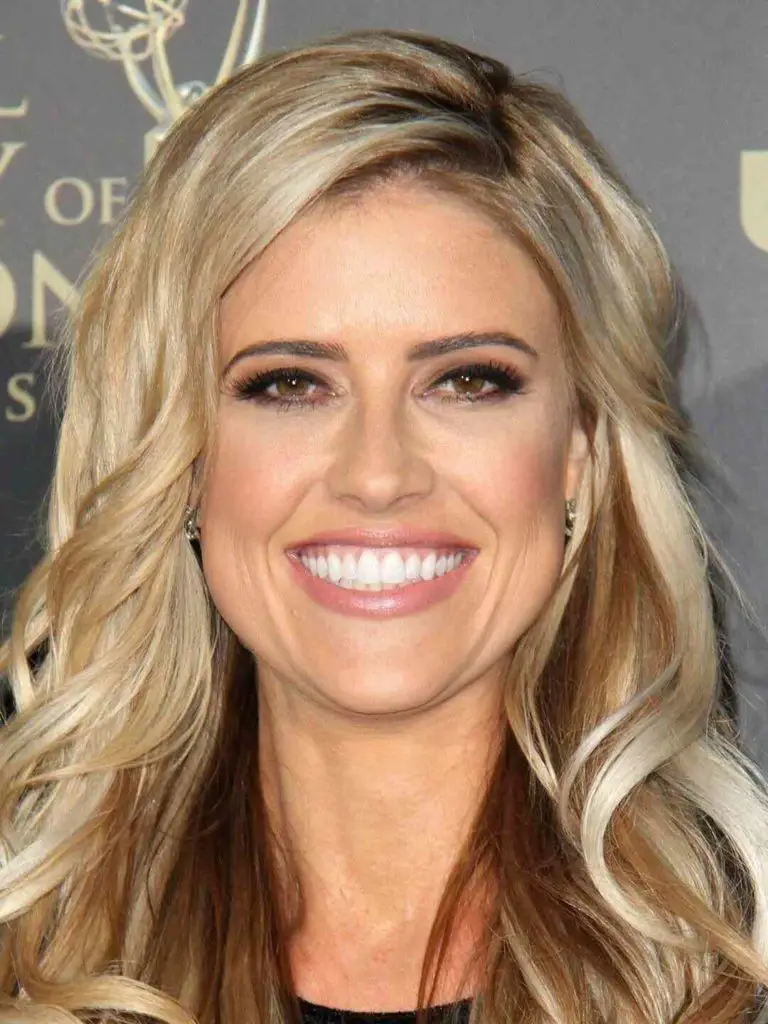 Christina completed her graduation from San Diego University. After Tarek, she exchanged vows with Ant Anstead in 2018, the same year she divorced her ex-husband.
However, the relationship lasted only 3 years, and the couple divorced in 2021. She is currently in her third marital relationship with her husband Joshua Hall. Christina is a mother to three children.
8. Alison Victoria- Windy City Rehab
Alison Victoria specializes in interior design. She is famous for her luxurious style and touch when renovating old homes.
The designer has worked on countless home renovation and restoration projects around Chicago. Furthermore, she tries to preserve the unique architectural features of the old buildings that she works on. Other than Chicago, Alison loves Atlanta and hopes to extend the scope of her work to that city as well.
The show Windy City Rehab started airing on HGTV in 2019. Since then, Alison has successfully hosted three seasons.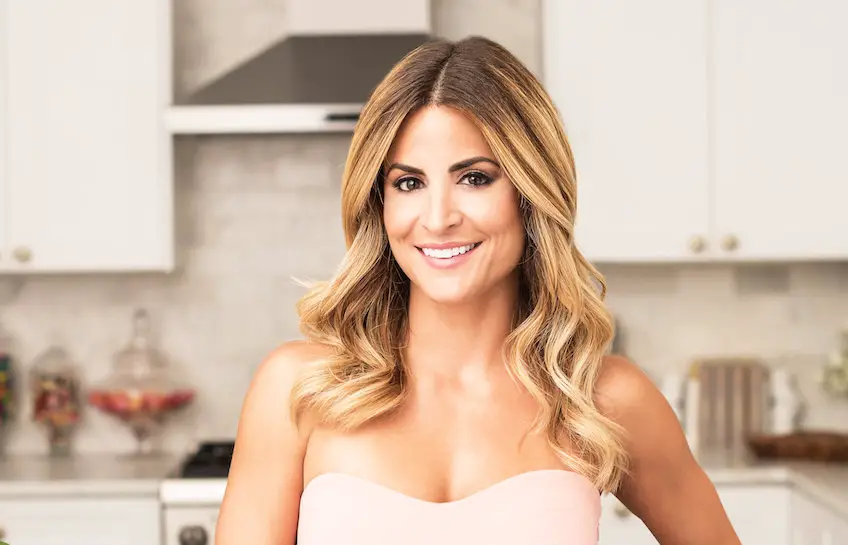 She graduated with a degree in design from the University of Nevada. After that, she started working in 'Christopher Homes' and became the youngest to do so in the firm.
In addition to hosting the popular HGTV show, Alison also has her own venture, Alison Victoria Interiors. She was full of potential from the very start and gained quick fame in a short time in the renovation business. She brought new ideas to her work and established her luxurious theme. The TV host has 331k followers on her Instagram as of 2022.
9. Nicole Curtis – Rehab Addict
Nicole Curtis is best known for her budget-oriented designs. She taught herself to renovate and design homes.
Other than being a popular host on HGTV for her show Rehab Addict, she also advocates for rebuilding old properties and communities. Furthermore, Nicole handles all the interior designing, contracts, and real estate business in her hometown Detroit.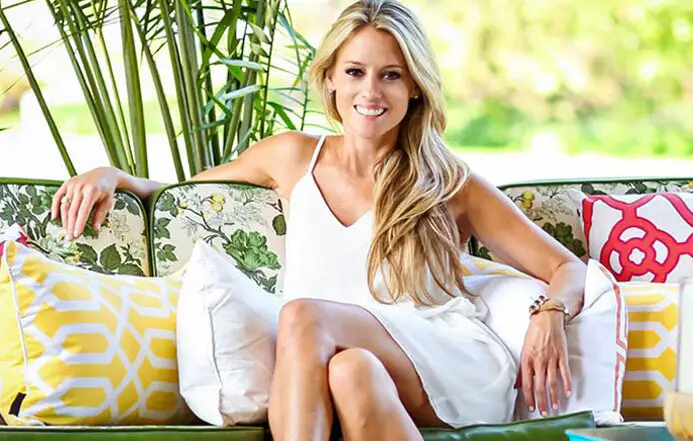 In January 2021, the TV host also started her new show Rehab Addict Rescue on HGTV. Her debut show Rehab Addict has aired eight seasons since 2010.
In addition to Detroit, she has also completed rehab projects in Minneapolis, Minnesota, Saint Paul, and many more cities. She attended Lake Orion HS and currently lives in Detroit with her two children. Moreover, Nicole lives in a 1904 house that she restored and upgraded herself.
10. Luke Caldwell and Clint Robertson – Boise Boys
The Boise Boys are complete opposites when it comes to their preferences in personal life. However, they are one hell of a team and business partners in their profession.
Luke is creative and detail-oriented. Clint is business minded and takes care of most of their legal works and documentation.
They are the co-founders of 'Timber and Love,' a construction company that utilizes a lot of timber in all of its constructions. They think it is aesthetic and natural.
Luke was a touring musician before he became a TV host. As a musician, he completed live shows in all states except Alaska.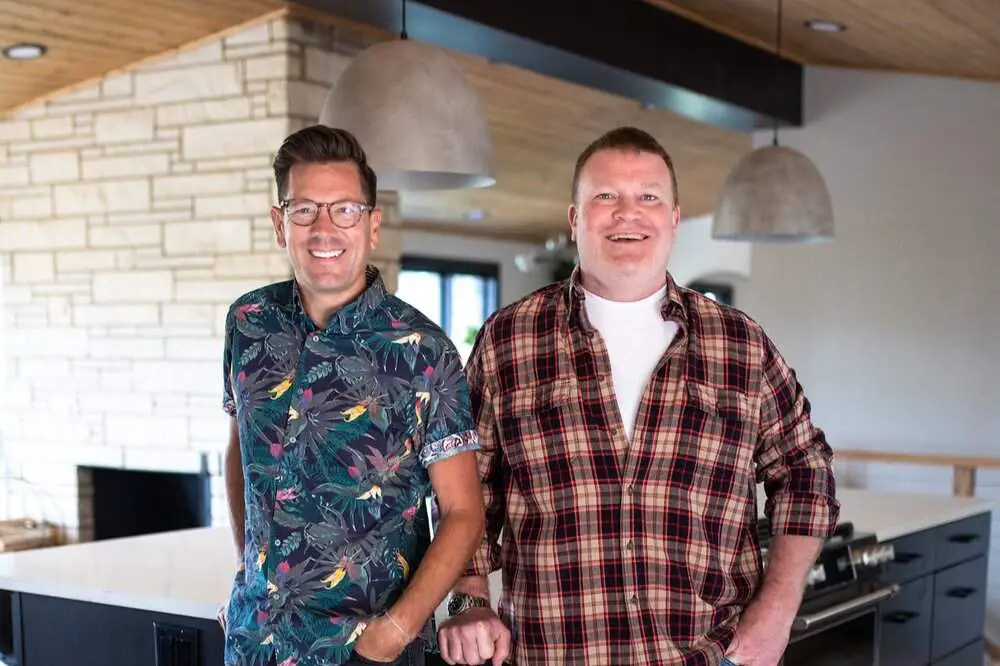 However, the money shortage was always there in this career. When Luke and his wife Miranda had their second baby, they decided to adopt more babies.
Thus, the musician started scanning for possibilities in real estate and bought an old home at auction which generated huge profits. Today, Luke and Miranda are parents to six children, four of which are adopted.
Talking about Clint, he is a business fanatic. He was a finalist in the business skills test show, The Apprentice.
Furthermore, the TV host also specializes in contracts, real estate, and legal works. The two hosts compliment each other's shortcomings perfectly and show amazing teamwork in the show.
Their TV career kicked off in 2017 with the airing of the show Boise Boys. As of 2022, the show has completed two successful seasons.
11. Tamara Day – Bargain Mansions
Tamara's HGTV career began in 2017 when Bargain Mansions aired for the first time. The unique factors of the show that differentiates it from other HGTV shows are the budget-minded purchases of old homes and the laid-back luxurious design during renovation.
Even though her projects look amazing after completion, she always keeps the budget in check to make it attainable for more people. Tamara hails from Kansas and continues to renovate and rethink old homes in the same city.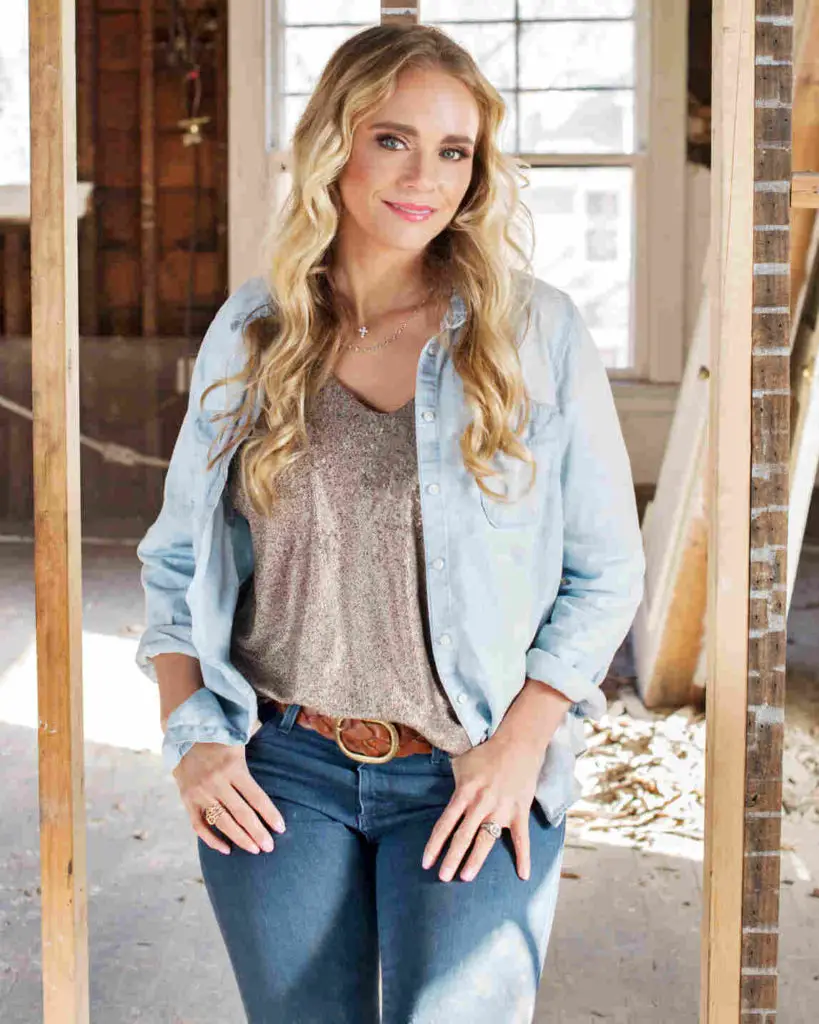 To date, Tamara has completed about 28 amazing house projects. She is not alone in her ventures as her husband also has a history of flipping homes.
The TV star married Bill in 2000 and shares 4 children with the man. Her designs usually reflect glamorous, comfortable, and family-oriented homes.
She has turned very old and crippled houses into a modern pieces of refined architecture. The TV host runs her online shop @growingdayshome and has 87.9k followers on her Instagram handle as of 2022.
12. Egypt Sherrod and DJ Mike Jackson – Property Virgins
Egypt Sherrod is a popular HGTV host who has previously starred in shows like Property Virgins and Flipping Virgins. Her TV career kicked off in 2006 with the debut of 'Property Virgins.'
The show has aired 18 seasons so far. During these years, her husband Mike Jackson supported her in renovating about 11 properties.
However, he never appeared so much on TV alongside his wife. In 2021, the husband-wife duo started hosting the show Married to Real Estate together. There are hints of the show coming back for its second season in 2022.
The couple shares two biological daughters. They also have the eldest daughter who is from Mike's previous marriage.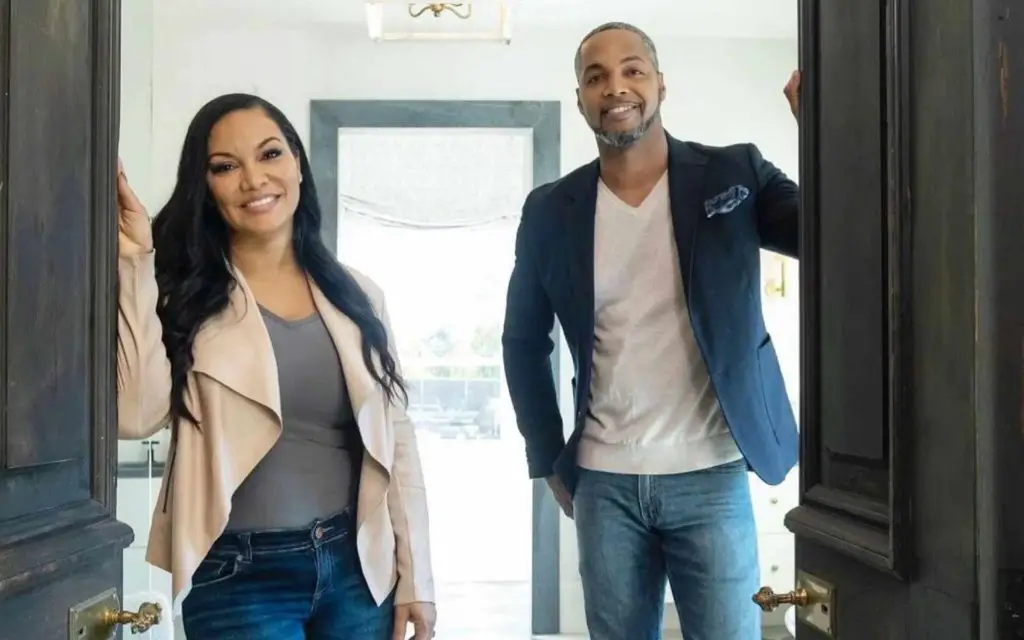 In addition to being a TV host, Egypt is an author, radio host, and speaker. Her philanthropic contributions are distributed through the 'Egypt Cares Family Foundation.'
Even though Jackson has been supporting his wife all this time, he finally decided to star as a co-host in 2021. The duo's combined net worth is about $12 million as of 2022. Egypt and Mike live in their beautiful house in Atlanta.
13. Jenn Todryk – No Demo Reno
The outstanding factor about Jenn Todryk's No Demo Reno is that all the renovation works are completed without the demolition of the old property. People are attached dearly to their old homes.
Thus, Jenn found a way to renovate the shaggy properties into modern-style houses without much demolition. 'No Demo Reno' aired its first season on HGTV in 2021 and is currently running its second season on the same platform.
The show No Demo Reno wasn't the first offer for Jenn to get into the TV industry. In 2018, she was already renovating homes when a company reached out to her to produce a show.
However, her pregnancy hindered her debut and she had to wait three more years before finally hosting the show on HGTV. In addition to being a TV host, Jenn is a successful blogger.
Her website The Rambling Redhead documents her journey in home renovation and also lists her collections available for shopping. Moreover, Jenn was also into singing in her early days.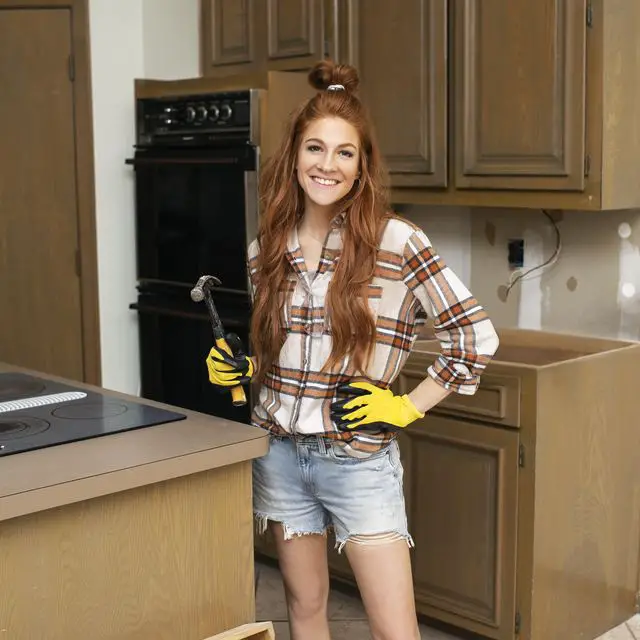 She auditioned for American Idol but couldn't make much progress there. She was born in Texas and has lived most of her life there.
She completed her education in fashion merchandising and has worked for notable brands like Zara and Forever 21. Jenn is a religious lady, a conservative Christian to be precise.
Her conservative nature also shows in her work as she stirs away from demolition as much as possible. The TV host has 1.1 million followers on her Instagram handle as of 2022.
14. Jasmine Roth – Hidden Potential
Jasmine first started her home renovating career in 2012 after quitting her full-time job. She was working on two of her own projects back then with her husband.
After renovating and flipping properties for five years, she got the opportunity to host her show on HGTV. The show Hidden Potential started airing in 2017 and has completed 3 seasons by 2022.
From working in fitness gyms and burger houses to the set of HGTV, Jasmine has made quite a journey. Her specialty is her prioritization of function rather than aesthetics.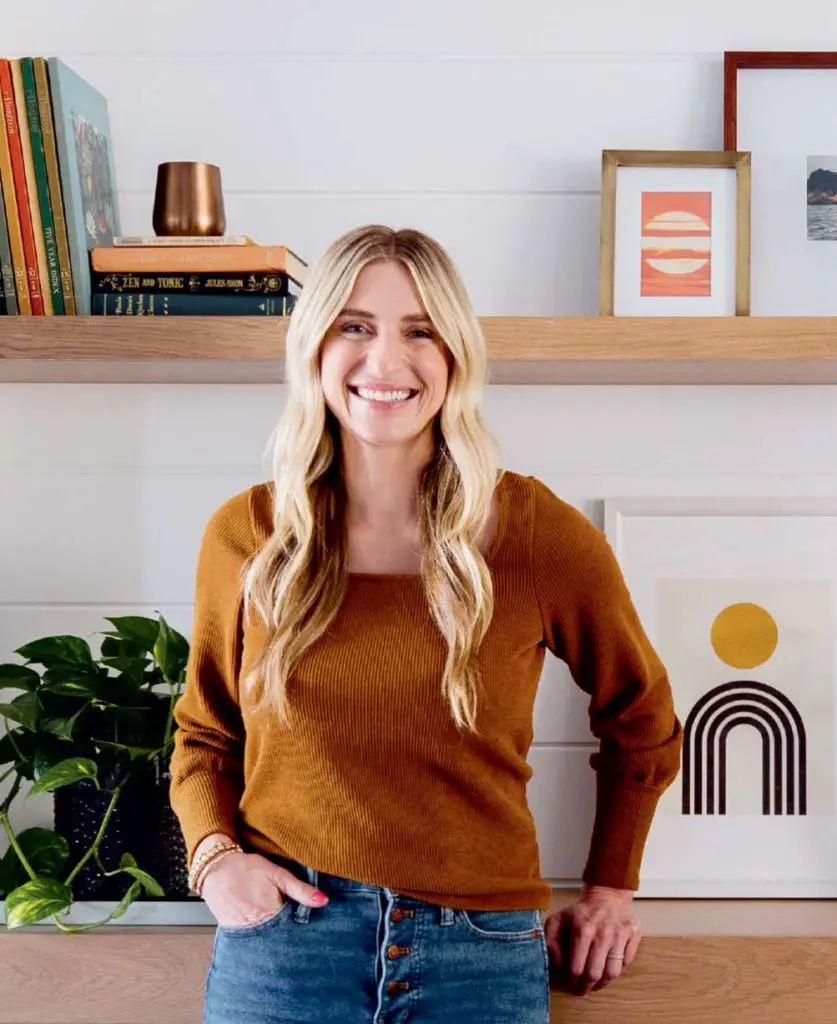 She takes specific instructions from the clients and tries her best to match their visualization of a dream home. Jasmine excels in custom design homes like no other in the industry.
In addition, she has also designed a couple of tree homes. The TV host believes that every family has its own unique style and preferences.
Thus, she always strives to come up with designs to best match the aesthetic expectations of the clients. Jasmine has also designed a dog cave in her home for her three pet dogs.
15. Keith Bynum and Evan Thomas – Bargain Block
Keith Bynum and Evan Thomas buy shaggy homes for as less as $1000 and transform them into affordable yet beautiful living spaces. They first appeared on HGTV when the show 'Tiny Paradise' needed their help.
After that, the producers kept track of their renovation works for two years and finally approached them for their own show in 2019. As of 2022, Bargain Block is currently on its season two where the duo goes around restoring old houses in Detroit city.
Keith and Evan are a gay couple. They first met in 2013 thanks to an online matrimonial site, match.com.
Keith has an amazing entrepreneurial spirit, having started his first firm at the age of 14. He went on to try many ventures before finally deciding on the home renovation as a career path.
On the other hand, Evan handles the carpentry and building side of things. They are a perfect team who have been engaged for 5 years now.
The couple is yet to exchange marriage vows. In addition to Bargain Block, Keith and Evans also star in another HGTV show, Rock the Block.
They have their firm 'Nine Design and Homes,' which specializes in renovating and constructing beautiful properties in Detroit city.
16. Mika Kleinschmidt and Brian Kleinschmidt- 100 Day Dream Home
The whole point of Brian and Mika's show on HGTV is to deliver a dream home to their clients in about 100 days. They are excellent in their craft. Their win in season two of the show Rock the Block' speaks a lot about their ability to deliver amazing work.
Even though Mika only teamed up with Brian on TV since the third season of 100 Day Dream Home, she was always there to support him from off the camera.
Mika co-founded Dirt 2 Design LLC which renovates and builds dream houses for clients in Florida. She is passionate about interior design and pretty good at it too.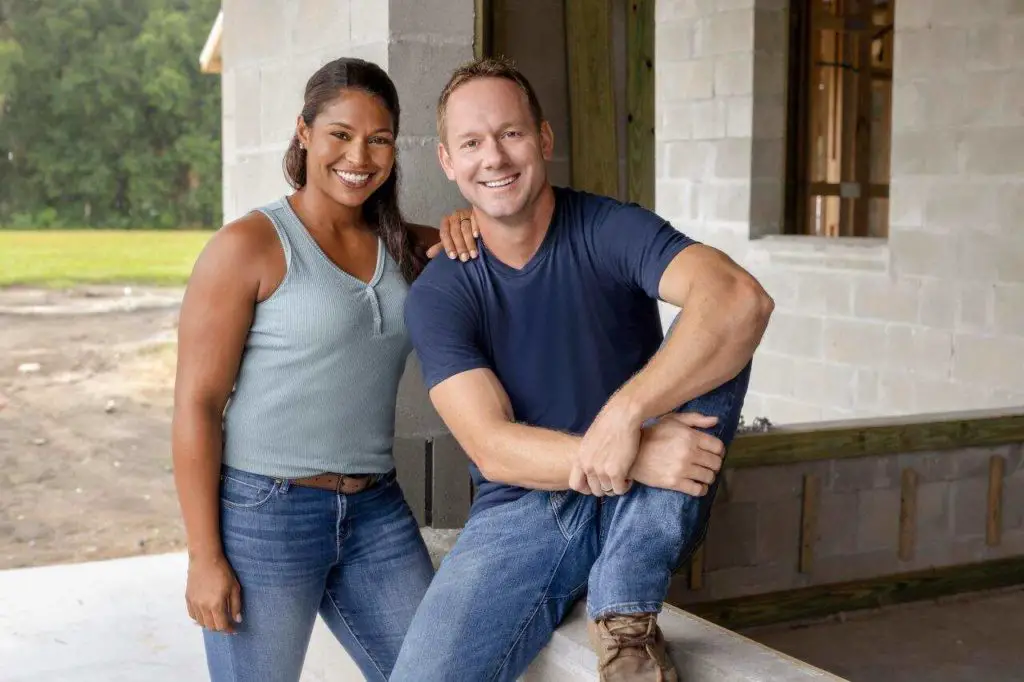 Mika thinks the most important part of designing your own home is to make it as functional as possible while also keeping the aesthetics in mind. Brain loved the construction and real estate industry ever since he was in college.
He was always trying out new things and learning new skills. After the economic crisis in 2008, he invested in fitness stores.
Later, he started flipping and renovating homes with his dear wife. In 2020, Brian's career as a host on HGTV kicked off. He completed two seasons by himself and invited his wife for the journey as of season 3.