The Real Housewives of Atlanta (RHOA) is aTV series that airs on Bravo. The show "RHOA" focuses on the personal and professional lives of its star cast that consists of women residing in Atlanta. The series initially focused on five women; NeNe Leakes, Deshawn Snow, Lisa Wu, Sheree Whitfield, and Kim Zolciak. Other women who have since joined the cast include Kandi Burruss, Kenya Moore, Porsha Williams, Phaedra Parks, Kim Fields, Claudia Jordan, Demetria McKinney, and Cynthia Bailey. All these women have acted in the series in different periods of the filming stretching ten seasons.
We focus on the net worth of the cast of RHOA, their salaries per episode, and annual income.
Cynthia Bailey Net Worth, salary per episode.
Cynthia Bailey Joined the cast of the (RHOA) Real Housewives of Atlanta in 2010 in its third season. While in the show, she did modeling with designers such as Lawrence Pizzi. She has modeled for big brands like Vogue, Target, Maybelline, Glamour, and Olay. In the Show, actors are paid annually, unlike other reality shows that pay per episode. She is paid $500,000 per year for her appearance in the show. Her modeling projects also contribute to RHOA's  Cynthia Bailey's net worth. She does advertisements and also owns an eyewear line. She is the founder of Bailey Agency School of Fashion and Cargo, a leather purse collection.
Bailey runs all her businesses with passion and earns an estimated $3300 per day. No wonder she lives a lush life. It's all evident here. Cynthia Bailey's net worth is $500,000 in assets.
NeNe Leakes Net Worth, salary per episode.
Among the highest paid housewives in the show, NeNe Leaks is one of them taking home a whopping salary of $1 million per season. NeNe Leaks has an estimated net worth $12 million.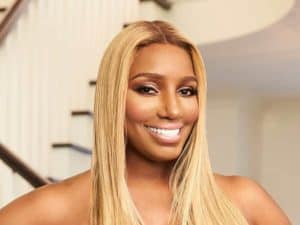 She has been a leading actor in the show since it first aired in 2008. NeNe LEaks has been a contestant on The Celebrity Apprentice, and she has had a recurrent role in Glee as coach Roz. She has appeared in a number other television series such as, Let's stay together, The new normal, The Game, Maury, and The Amandas.
Having appeared in eight seasons of the series, you can understand her worth given her huge salary.
Kandi Burruss Net Worth, salary per episode.
Kandi Burruss has a net worth of $35 million in assets. She is an accomplished businesswoman, songwriter, and singer.
She first appeared in the RHOA in its second season and has since been a main actor in the show. Her line of business outside entertainment include a fashion boutique called TAGS that sells luxury women's attire; she owns her sex toy line called Bedroom Kandi in collaboration with OhMiBod. Kandi Burruss from RHOA also has an online talk show Kandi Koated Nights that tackles issues on relationships and other adult topics.
She has starred in other reality Television series namely The Kandi Factory, Kandi's Wedding and Kandi's Ski Trip which were spin-offs from The real housewives of Atlanta. Kandi Burruss's  Salary is a whopping $450,000 annual income from her appearances in the show.
Kenya Moore Net Worth, salary per episode.
Another cast member and Housewife in the show "RHOA" is Kenya  Moore. Kenya Moore's net worth is $800,000. Kenya Moore's income is garnered from her successful career as a media producer, actress, model and as an entrepreneur. She first made an appearance in the Real Housewives of Atlanta in 2012 in its fifth season and has been active since.
Kenya Moore is paid an annual salary of $600,000 for her role in the show. Apart from income from the show, Kenya is the CEO of her own hair products company, Kenya Moore Hair Care. She appeared in other television shows like The Celebrity Apprentice and Millionaire Matchmaker in 2015.
She also has her own media company Moore Vision Media which has produced and directed films like The Confidant and Trapped: Haitian Nights.
Porsha Williams Net Worth, salary per episode.
Porsha Williams has a net worth of $16,000,000. Much of her wealth is obtained from her appearance in the Real Housewives of Atlanta. She has a big social media following leveraged from the fame she got from the show. She first appeared in the show in its fifth season and has been the main actor since.
She has ventured into modeling and music, but the latter turned out unfruitful when she released her first single in 2014. In the same year, she worked as the co-host of Dish Nation and has also modeled in a variety of music videos. Apart from modeling and music, she runs a day-care facility with assistance from her parents.
She earns an annual income of $500,000 from her appearance in the show. However, this Value had reduced because, before 2016, she used to earn $700,000 per season.
Kim Zolciak Biermann Net Worth, salary per episode.
Kim Zolciak from RHOA has an estimated net worth of $1.5 million, but she might be worth much more than this. This is stated by the number of businesses she is engaged in. She first appeared in the show as the main actor from season one to five after which she left to star in her reality series Don't Be Tardy. At RHOA she earned an annual income of $600,000 plus an additional $150,000 for reunion specials
In her new series, she reportedly earns a whopping $80,000 per episode translating to $960,000 per year. That is some real money in the bank. Aside from her role in the television series, she owns a skincare line called Kashmere collections which she launched in 2016. In the same year, she launched a kid's footwear collection KZB kids in collaboration with Amina Abdul Jillil. Her skincare line has been used by other media personalities like the Kardashians, who have heaped praise on the product as one of their favorite.
She is active on her social media where she makes posts of products and other endorsements. This also another source of her income
From these, it is possible that her net worth surpasses the value $1.5 million placed on it
Sheree Whitfield Net Worth.
Sheree Whitfield has a net worth of $250,000. This she amassed from her role as an actress. She became a key cast member of the Real Housewives of Atlanta in the first season and later as a friend then returned to the main cast in the ninth season. According to various sources, Sheree reportedly earns $800,000 per season from her appearance on the reality television show.
Still, in the line of acting, she has had roles in films like The Joneses, Reckless and Scary Movie 5. Shree Whitfield has also made several appearances in numerous television shows such as Watch what happens live, The Wendy Williams show, Ghost Hunters, and Millionaire. She owns a clothing line labeled She by Sheree where she makes the clothing designs herself.
In addition to being an Entrepreneur, the reality star is also an author having authored a novel called Wives, Fiancées and Side-chicks of Hotlanta.
Shree Whitfield's net worth has dropped because of ongoing legal proceedings she has against her house, and also there was a hold-up with her fashion line She by Sheree. Some sources say she is in debt trying to maintain the home.
Phaedra Parks Net Worth, salary per episode.
Phaedra Parks has been one of the leading cast members of The Real Housewives of Atlanta from season 5 to season 8. RHOA's Phaedra Parks's net worth of $2 million as at 2015. She is a renowned entertainment attorney and philanthropist. Phedra Parks is a managing partner at The Parks Group, a Law firm based in Atlanta with a clientele consisting mainly of Athletes and Entertainers.
She reportedly earns $400,000 annual salary from her appearance in the reality show.
Kim Fields Net Worth, salary per episode.
This Housewife from "RHOA" is an actress and television Director. Kim Field's Net Worth is of $8 million. She appears on the show in the eighth season. Kim Field's net worth is attributed to her career as a film director and actress.
Her professional career in television started way back in the 70s in shows like Mark and Mindy, Baby, I'm back and Good Times. She has also directed Tyler Perry's Meet the Browns and let's stay together. The actress is also a member of Rap and R&B music group Impromp 2. She has not returned on any installation of the Real Housewives of Atlanta since season eight.
While on the show, she reportedly earned $1.3 million translates to approximately $100,000 per episode depending on the number of episodes for the season.
She is one of the celebrities set to compete on the 22nd season of Dancing with the stars. More Appearances more money.
Claudia Jordan Net Worth.
Claudia Jordan has a net worth of $500,000. She has made most of this through the appearance in commercials, Television and radio shows and music videos. The radio personality made her first appearance in RHOA in the seventh season of the show as the main actor.
She has modeled for Deal, or No deal and Price is Right. She currently works as a presenter of her weekly show called The Claudia Jordan Show apart from making guest appearances on the real housewives of Atlanta.
Claudia Jordan receives an annual income of $1.2 million from the real housewives of Atlanta, meaning per episode she earns an approximate salary of $100, 000 which is a good monthly salary.
Demetria McKinney Net Worth, salary per episode.
She first appeared in RHOA as a friend of the show but not as a housewife in the seventh season of the show. Demetria McKinney From RHOA's net worth is $3 million. Her sources of income are mainly from her career as an actress and singer especially her role as Janine Shelton Payne in comedy sitcom House of Payne. She has also had acts in many television series including Devious Maids, Drop Dead Diva, Saints and Sinners and In the Meantime.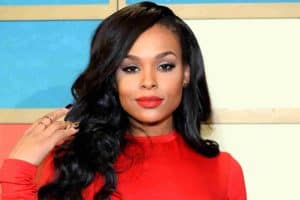 Demetria McKinney has also had a successful musical career. Demetria McKinney released a studio album called Officially Yours which did very well in the market. She has released some singles too. All these contribute to her net worth.
Her annual income from the Real Housewives of Atlanta is not disclosed, but it would seem like a decent amount given her status.
Lisa Wu Net Worth, salary per episode and annual income
RHOA Cast Lisa Wu has an estimated net worth of $100,000. She is no longer on the show as she quit after two seasons. Her net worth is from her businesses that include a real-estate firm called Hartwell and associates, the jewelry line called Wu Girls and a more recent clothing line called Closet Freak.
The Actress of Chinese descent is known as a television personality and actress, having had acting roles in Tyler Perry's Meet the Browns and a Vince Vaughn comedy The Internship. She authored a book about sisterhood called when the Cake was made back in 2010.
After her divorce from Hartwell, most of the businesses she shared with her husband went under. Their mansion was also foreclosed, an unfortunate but normal event.
The Word is that when she was a housewife, Lisa Wu earned $800,000 per season from the show.
Summary of Real House Of Atlanta Cast Net Worth.
The Real Housewives of Atlanta are huge spenders. They are critiqued as showy elite and rampant consumers, and it is no doubt true. Their Net worth is a true reflection of the said opinion. However, these are women who use their professional career as a Launchpad to greater heights. This is to be lauded as they are ambitious, business-oriented and use everything at their disposal to earn their incomes and salaries.
That said, keep getting money and paying your bills!