Tarek El Moussa is a real estate investment industry personality who gained widespread recognition by co-hosting the popular HGTV show "Flip or Flop" alongside his former wife, Christina Hall. The duo turned to flip houses as a new business venture after the 2008 economic crisis negatively impacted their previous real estate sales professionals.
After living together for almost a decade as life partners and business partners and even hosting a popular show together, the pair divorced in 2018. While it was very rough, Tarek admitted that the divorce changed him as a person and helped him become a perfect partner for his current wife, Heather Rae Young.
In an interview wiith Fox News Digital, Tarek stated how his life was transformed after all his hardships, including testicular cancer, thyroid cancer, a significant back injury, and then the divorce from his wife, Christina.
Likewise, the 42-year-old host revealed he got a significant injury on his back right after surviving 2 cancers, lost 60 pounds, and was surviving on all the opiates. " This is what people don't understand — you know, from 2013 to 2016, it was hell," added Tarek.
So all the unfortunate events, including hormone problems, tested Tarek one after another, and he said that made him lose his path and himself too. "I didn't know who I was anymore," he said sadly.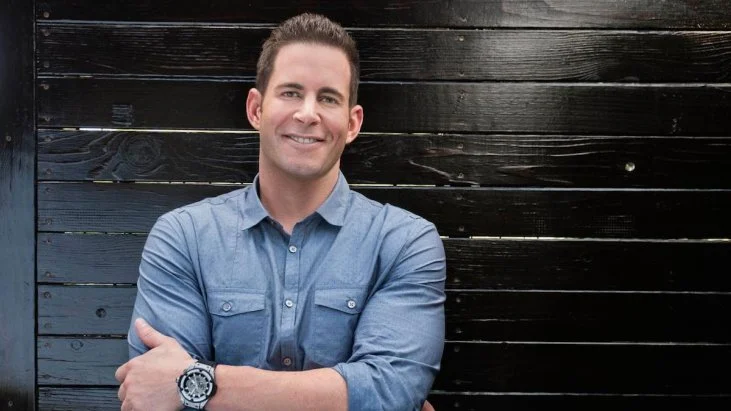 Just when he was doing a little better with his health, he began to have relationship issues with his wife, Christina Hall. They married in 2009 and shares 2 children, Taylor, 12,  and Brayden,7. Unfortunately, they filed their divorce in 2017, and after a long hectic lawsuit, their divorce was finally approved in 2018.
According to online portals, it was Christina who wanted to end their marriage, and it really hit Tarek at that moment. He said that he hit the rock button in 2016 when his former partner decided to end things.
"that's when I had to dig deep and really figure out who I was and who I wanted to be and where I wanted to go and how I was going to get there. So, I did a lot of work on myself to get to where I am today,"
Said the "Flipping 101" presenter.
Hence after finalizing their divorce in 2018, Christina and Tarek decided to co-parent their two kids. Last year in May 2022, the former spouse's names appeared together once again in the limelight after they had a heated argument in public during their son Brayden's football match.
Nonetheless, after the divorce, Mr. El Moussa is now married to his wife, Heather Rae Young, since November 2021. And, on 31st January 2023, the couple became parents to their adorable baby boy, Tristan Jay El Moussa.
Tarek said despite their history, Christina wished him and his wife well and congratulated them on their newborn baby. Now, speaking about Christina, she initially married Ant Anstead in 2018 after Tarek but divorced in 2021.
At present, she is hosting HGTV's "Christina in the Country" and is residing with her husband, Joshua Hall, whom she married in 2022.