Jonathan Day or popularly known as JJ Da Boss gained fame from Street Outlaws, Memphis; an American reality television series on the Discovery channel. Know About Street Outlaws JJ Da Boss Wife and Net Worth in wiki type biography. Also, see why JJ Da Boss was in Jail.
The show sheds light on the inside look of American fast street car racing. JJ showcases his legendary skills behind the wheel with his team in Memphis as they try to beat the stiff competition offered by other racers such as Ryan Martin and Big Chief.
Street Outlaws JJ Da Boss married to wife Tricia Day.
This Street Outlaws star is a total family man. JJ Da Boss is married to Tricia Day, also a street racer on the show Street Outlaws, Memphis. Their exact date of marriage is unknown as they seldom share about their personal life. Little information is known about Tricia prior to the series. However, she also has a passion for racing just like her husband.
JJ Da Boss' Wife Tricia Day started racing at a very young age and has never stopped since then. JJ also started racing at the age of 10, and the two seem like a perfect match.
According to a reliable source, not only did the couple date for long before tying the knot but have also stayed together for long. JJ Da Boss and his wife Tricia Day has been happily married for over 10 years.
Tricia is a mom to 11 children and 5 grandchildren altogether.  When JJ is not posting about racing, he posts about his family on social media platforms. In March 2016, he shared a picture on Instagram about the latest addition to the huge and ever-growing family. His children and grandkids are always supporting him when he is at No Prep events.
Tricia is popularly known by her street racing name 'Midget'  and is part of JJ's racing team that consists of family members and close friends. The 40-year-old couple is always spending time together or in the garage. With the years of experience with cars, she helps out with fixing cars or polishing them.
JJ Da Boss Net worth and salary
With his appearance on all 9 seasons of the show Street Outlaws, JJ Da Boss has made a great name for himself. His partnerships with other experienced drivers such as Precious Cooper aka the Queen of the Street and his wife Midget, have made them a force to be reckoned with in the racing world. The racing career has Given JJ Da boss quite an impressive net worth.
The team rarely loses challenges and money during bets on drag races that they compete on. It is because of this that other street racers fear to compete against him.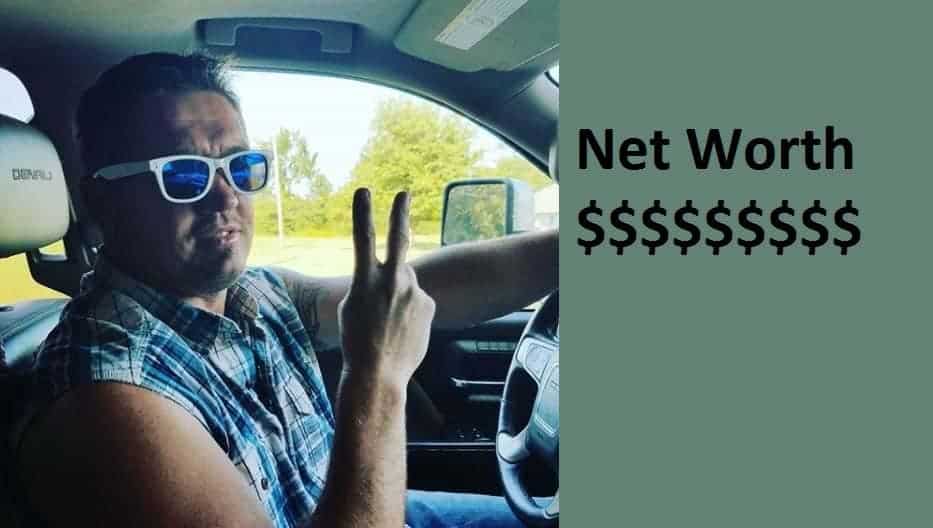 His lifetime of racing and as a cast member and television personality on the show has earned him a lot of wealth. It's very hard to determine his exact net worth owing to the number of bets he makes both on and off the show.
He is always buying, trading and selling precious racing cars.  However, as of 2018, JJ Da Boss Net Worth was estimated to be over $1 million. He is proud of owner of several cars including his first 66 Chevy II Nova.
JJ Da Boss Jail. See What Happened.
Jonathan Day has a had a run on the wrong side of the law. The 45-year-old born in St Joseph Hospital in August 1973 has always been an outlaw as a child.
His career as drag street racer has not always been successful, and sometimes he didn't have money to enter the championship races. He, therefore, had to make some tough and questionable decisions that landed him in federal prison. He was incarcerated for a duration of 8 years and 1 month with the reasons for his incarceration unknown.
The time he spent behind bars helped reform him tremendously and now runs a successful business of buying, fixing and selling old cars.
Let us know your thoughts in this article about JJ Da Boss Wiki Bio, Wife Tricia Day and Net Worth.