This article is all about getting to know Sasha Czack better. She is the former wife of a Hollywood celebrity, Sylvester Stallone. Grab a cup of tea and make sure to make yourself comfortable as I tell you more about this lady. I will disclose many things about her including her net worth, her marriage, her ex-husband Sylvester and much more in wiki type biography. Let's kick off by looking at her marriage life. 
Married Life and Divorce with Sylvester Stallone, Kids?
The dream of many girls is to grow up, get a good education, get established in their career, meet the man of their dreams, fall in love, get married and possibly have children. This is a perfect plan, probably what Sasha hoped for when she met her ex-husband Sylvester Stallone.
Sasha Czack and Sylvester tied the knot on 28th December 1974. Her wedding attracted a huge media attention. That she was getting married to a famous Hollywood star is part of the reason. After their union was blessed, Sasha and Sylvester moved to California.
After about one and a half years, the couple welcomed their first child, Sage Moonblood into this world. Sage Stallone was born in 1976, 15th of may.
Approximately three years later, the couple was blessed with a second born child, who was also a boy. His name is Seargeoh Stallone. He was born on 5th February 1979 with a condition known as autism which was only realized when he clocked three years old.
The news caused unexpected grief to Sasha and her husband, and they endeavored to support their child as he underwent many therapies to try and correct the situation. Her son's condition saw Sasha take a break from her career as she became involved with an Autistic foundation.
Source:- FamousFix
Unfortunately, after about 11 years of marriage, the union of Sasha and Sylvester was dissolved on the 14th February 1985. What a day to end a love story! As you would expect, the news of their separation was like an explosion that hit the headlines across the world for days.
The separation is said to have hurt the relationship between her ex-husband and their children. Nonetheless, her husband seemed to have sorted things out later and even worked on a film alongside his children; an act that was seen by many as a show of eased tension.
Sage Stallone, Sasha's eldest son, passed on at the age of 36 years. Their housekeeper found him lying dead in his house. She found this after being sent by Sasha to check on him. The death of Sage sparked many conversations.
Sasha Czack Net Worth
She got married to a Hollywood celebrity, a factor that in one way or the other hastened her rise to fame. Sasha Czack earns a handsome amount of money from her career. That aside, when she got divorced from Sylvester, she was paid a whopping $12 million.
Okay, fine, divorces are not the best but with such an amount of money as the settlement fee; hers became one of the most expensive divorces in Hollywood.
The former wife of Sylvester Stallone has some assets under her ownership. This includes homes and cars. As of 2018, Sasha Czack has a net worth of approximately $10 Million.
Profession and Career
Sasha Czack is a media personality. She is still in line with her profession because she is a Media Studies graduate from Notre Dame du Lac. After graduating she started to look for avenues to build her career.
She sourced for jobs in acting and TV. Some of her acting works include her role in an American soap opera known as 'Love of Life'. This love story was first aired on CBS network.
She later took a lead role in 'Play It As It Lays', a drama movie that was shot in 1972. It is during this time that she fell in love with one Sylvester Stallone and she started helping him in some of his roles in the film industry.
After her son was diagnosed with autism, Sasha Czack took a break from her career and only got back after she was separated from Sylvester in1985. So, what has Sasha been up to after the divorce? Keep reading!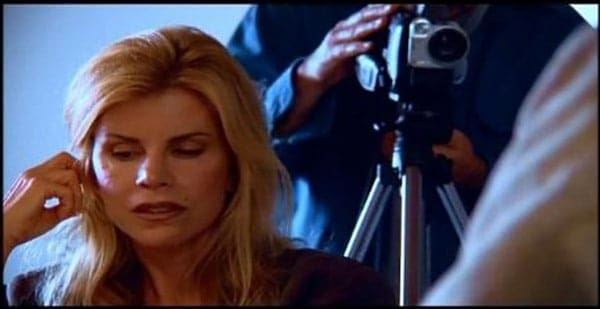 She later married to Rick Ash.
After getting divorced from Sylvester Stallone, Sasha got married to another man known as Rick Ash. The two got together in 1997. It is not clear whether Rick is still together. Regarding her career, Sasha is still an actress and director who is actively involved in works of films such as Vic (2006)
Wiki-Bio
Sasha was born on 17th July 1950 in Chester, Pennsylvania. She was born as Alexandra Jane Czack. She has been married twice, first to Sylvester Stallone, then to Rick Ash. She is a mother of two, the late Sage Stallone and Seargeoh Stallone.
| | |
| --- | --- |
| Name: | Sasha Czack |
| Nationality: | American |
| Date of Birth: | 17th July 1950 |
| Zodiac Sign: | Cancer |
| Age: | 67 Years |
| Place of Birth: | Chester, Pennsylvania |
| Spouse: | Sylvester Stallone (1974-1985)(Separated), Rick Ash (1997-Date) |
| Net Worth: | $12 Million |
| Children: | Sage Stallone, Seargeoh Stallone |