Pickle Wheat is an American alligator hunter and wrangler who features on the History Channel's Swamp People. What's remarkable about Pickle's journey is that she started hunting when she was still young.
In fact, her family practically wrote the book on trapping gators in the Bayou. Pickle's grandfather is one of the OG wranglers in St. Bernard's Parish, which would explain why she is so talented.
Gator hunting literally runs in her blood. Recently, Pickle took on a different role as she looked to warn her fans about scammers online.
She revealed that she'd never ask fans for money
In a lengthy Facebook live video, Pickle warned fans against giving money to anyone who posed as her online. She assured her fans that all she needed from them was their love and support, which they had already provided.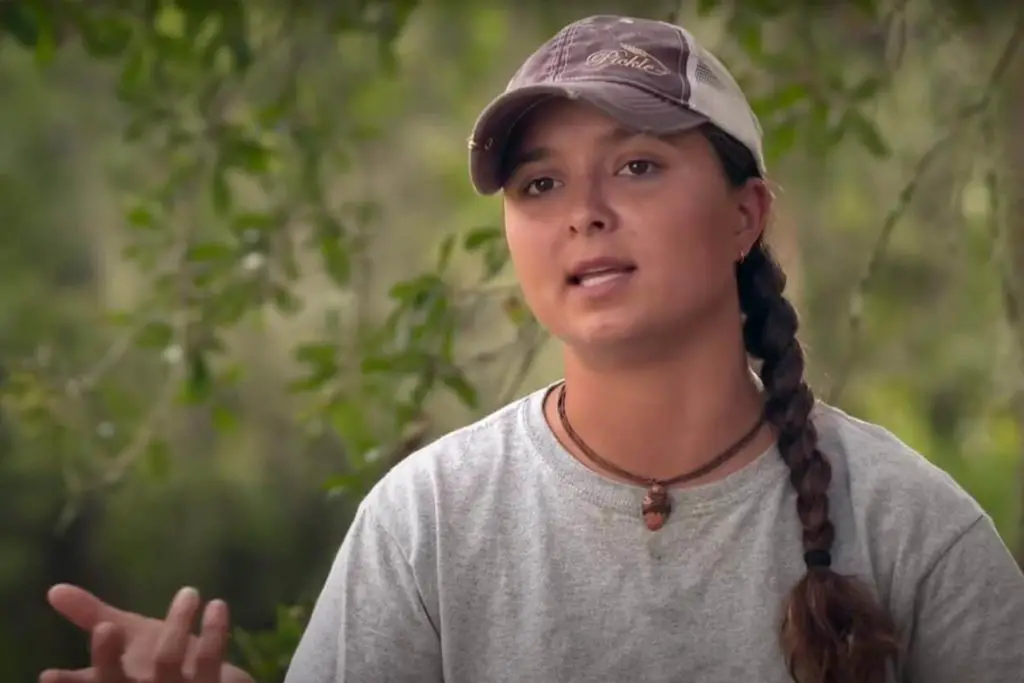 Pickle reaffirmed that she'd never ask for money or gifts from anyone, even her own father! This part of her message was especially meant for her older audience, who, were more likely to fall victim to these scams. Like most celebrities, Pickle's likeness has been used by scammers to trick others into sending money and gifts.
Pickle told fans that she is not on any dating websites
During her post, Pickle Wheat reminded her fans that she had been dating Joshua for a long time now. As such did not use any dating sites whatsoever.
In fact, Cheyenne went as far as to say that she had never used any dating profile in her life. Pickle warned fans that anyone claiming to be her on these platforms was a fraud.
She added that she only had one official social media handle (Facebook, Instagram) 'Cheyenne 'Pickle' Wheat. Scammers were operating any other account with a different handle.
Consequently, Pickle asked her fans to ignore any messages and comments associated with these fake accounts.
Pickle said that one fan had already been tricked into sending money
As she was doing her laundry, Pickle Wheat got a concerning call from her mother. She told Pickle that an old man had reached out to her, claiming that Cheyenne had tricked him into sending money.
The old man was so traumatized by the whole situation that he unfollowed all of Pickle's social media profiles. This was what prompted Wheat to make the video warning fans about these scams.