Nicole Threatt also known as Nicole Young is was born on January 1, 1970, in the United States of America and was raised in the entertainment sector, having been surrounded by well-known personalities. Although nothing much is known about her early life, she is considered as a housewife and as well as a socialite. She is famous as a Wife of Famous Rapper, Record producer, and businessman Dr. Dre.
Nicole Threatt's Career Insight
Nicole Threatt studied Law and is an attorney, However, she is not a practicing Lawyer, an indication that she has abandoned her law career. She is largely seen as a housewife as well as a socialite. She is considered as a celebrity as a result of her marriages with a retired NBA player Sedale Threatt and Andre Romelle Young popularly known as Dr. Dre. This is to say that she does not have any recognition to be considered as an established celebrity.
Nicole was brought to the limelight following her marriage to her ex-husband and retired NBA player Sedale Threatt which was short-lived following series of misunderstanding which led to their separation.
Nicole Threatt Marriage Life
Nicole Threatt first got married to his first husband Sedale Threatt, an NBA player. The marriage was short-lived following a misunderstanding.
Source: Zimbio
In the year 1996, Nicole got married to hip-hop star, rapper and businessman Andre Romelle Young, also known as Dr. Dre. Dre was once a member of the rap group N.W.A, a group which he left the same year he married Nicole Threatt to establish his own firm called Aftermath Entertainment.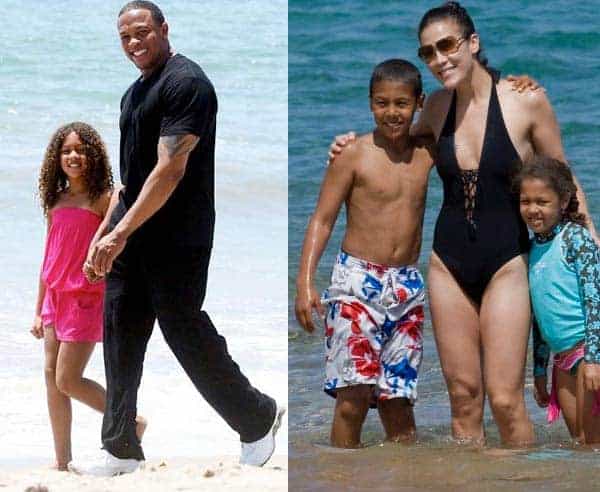 Dr.Dre  On Hawaii Beach With His Family
Nicole's marriage to Dr. Dre which has lasted for about 20 years now, and is blessed with two children, a boy, and a girl; Truth Young born in 1997, a year after their marriage and Truly Young in 2001.
Social Life
On several occasions, the couple has been spotted spending vacations with their children in the Bahamas as well as Hawaii and Nicole is largely living on her husband but as well does some other part in the business.
Nicole and Dr. Dre are known to be living a lavished lifestyle after it was estimated that the duo spent a whopping sum of 15.4 million dollars on their ten thousand square foot mansion located in LA's sunset tripe excluding other housed traceable to them in the US.
Nicole Threatt and Her Marriage Rumor Controversy
Rumors had it that Nicole's marriage to Dr. Dre may actually hit the rocks, this was because Dr. Dre was supposedly in a relationship with a beauty model Kili. But in what could be described a fast reaction to save the marriage, Dr. Dre criticized the allegation and even requested for it to be removed from a website that hosted it.
How Dr. Dre's first marriage went
Dr. Dre's former wife Michele Toussaint who until recently released her autobiography entitled Surviving Compton: Dre, Suge, & Michelle.
Michelle who hinted that her marriage with Dre was characterized by abuse and constant threat and battery.
Michelle's position raised questions like if Nicole Threatt was aware of Dr. Dre's past life and if she is equally suffering same but keeping quite as Michelle had done before the last that break Carmel's back.
Following the confession Michelle's raised in the book, there are reports that Nicole Threatt is planning to initiate a lawsuit against Sony who is distributing Michelle's book, but she has kept mute about the whole issue.
Nicole is also the step-mother to Dr. Dre's five other children namely Marcel Young, LaTanya Young, Curtis Young, Tyra Young and Andre Young Jr, who died after a drug overdose in 2008.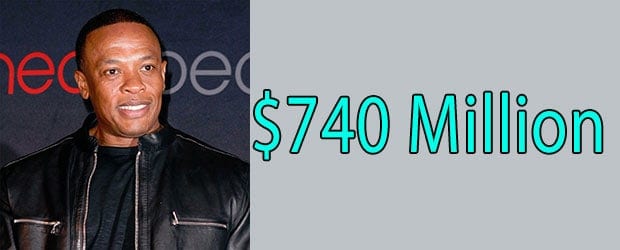 Net worth of Dr. Dre is $740 Million In 2017
Nicole's husband Dr. Dre, is estimated to have a net worth of 740 million dollars according to Forbes magazine Forbes five.