Dealing with the loss of a loved one is an incredibly challenging experience, particularly when it occurs unexpectedly. Mikaela Shiffrin, the renowned Olympic gold medalist in skiing, found herself in Europe when she received a devastating phone call informing her of her father's tragic accident.
Rushing back to their family home in Colorado, Mikaela and her mother arrived just in time to be with her father, Jeff Shiffrin, before he succumbed to a brain injury.
Jeff, an anesthesiologist by profession, played a crucial role in Mikaela's life, not only as a loving father but also as a mentor who imparted invaluable life lessons and clinical training methods to enhance her skills as an alpine skier.
At the age of 65, Jeff left behind a multitude of cherished memories that will forever keep his spirit alive.
Having amassed an impressive total of 88 medals throughout her skiing career, Mikaela Shiffrin has emerged from her father's shadow. He instilled in her a golden rule to always be kind and think before acting.
His untimely passing had a profound impact on Mikaela, as she had always relied on his unwavering support and guidance, with him remaining a constant presence in the background of her life.
Publicly, Mikaela often reminisces about her father, and recently, in anticipation of Father's Day on June 18, she took to Instagram to express her feelings.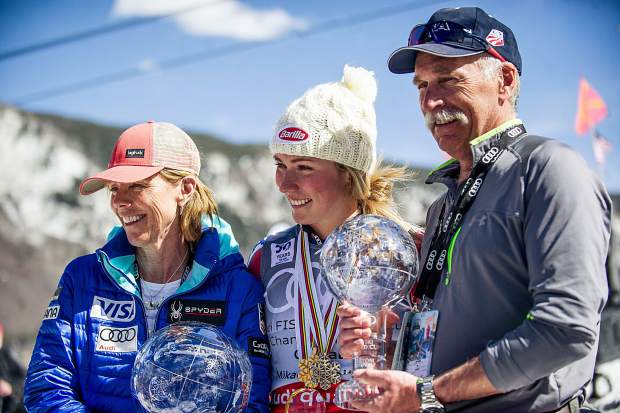 In a heartfelt conversation shared on the internet, Mikaela poured out her emotions while seated in a chair, donning a white tee. In a 1:47-minute recording, she spoke candidly, saying, "So Father's Day pauses is interesting; it brings more pain and sadness than it used to. I believe many people out there understand this feeling.
This day is meant to celebrate and honor someone we deeply love, but for many of us, it serves as a reminder of what we have lost in our lives. And it doesn't… you know, for some people, it may not be the loss of a father but the loss of a mother, and thinking of a father reminds them of their mother.
For others, it could be a sibling or someone else significant in their lives. It's challenging because while we remember those we love, it also brings immense sorrow."
In her second story, captioned #fathersdaypt2, she adds, "Something that has provided me with a little solace is the realization that it is always worth celebrating the people we love on any given day. Even when we have lost them, these designated days of remembrance hold immense significance.
It helps to shift my perspective, making it less about my personal grief and more about honoring their memory. It's undoubtedly difficult, but it also offers us an opportunity to direct our thoughts towards honoring those individuals.
To all of you out there who are missing someone dearly today, know that I am here with you. Dad, I love you so much, and I miss you dearly."
The life of this exceptional alpine skier has been marked by enduring turbulence following the sudden loss of her father, a wound that took considerable time to heal.
Mikaela took a break from skiing to mourn her father's passing, leaving the skiing world bereft of her presence. She vividly recalls her father's proud grin peeking out from behind his bushy mustache, a camera strap always draped around his neck, and cherished moments spent skiing together as a family. In a previous interview, she admitted, "It's still incredibly painful to dwell on, so I try not to dwell on it too much."
Despite the overwhelming flood of memories that can be bittersweet, Mikaela returned to the slopes with the determination to make her father proud once again.
Five weeks after the tragedy, the champion skier resumed her skiing endeavors in Sweden for the mid-March competitions.
Although she had relinquished her lead in the overall standings to Federica Brignone and in the slalom standings to Petra Vlhova, the global pandemic forced the cancellation of the Swedish tournament and the remainder of the season.
Mikaela was granted some respite from her professional commitments due to the epidemic, allowing her to find solace and rejuvenation.
Since 2020, her career highlights include winning the 84th World Cup in women's slalom at the Kronplatz World Cup race in Italy in January 2023, as well as securing a gold medal in the women's giant slalom at the World Championships in February 2023.
In March 2021, Mikaela also claimed her fifth overall World Cup title. While she continued to contemplate her triumphant return, the slopes eagerly welcomed her as the undisputed queen, time and time again.