Chase Looney is a craftsman and fireman who rose to fame after joining HGTV's "Fixer to Fabulous." Though the show viewers are used to seeing Dave Marrs and Jenny Marrs on the show, only the regular viewer must recognise their friend Chase Looney on the HGTV show.
Chase began his journey to renovate Bentoville's neighborhood with Dave and Jenny Marrs during the "Fixer to Fabulous" initial days in 2017. He served as the craftsman and carpenter on the show.
Though he is no longer on the show, some of his well-wishers still question his personal life details. So, now, Chase works at his own company, "The Chisel and Sawdust," and live a blissful life with his wife and 2 children.
Chase Looney Has 2 Children: Who Are They?
Mr Looney was a recurring cast of HGTV network's "Fixer to Fabulous," until 2022.
At present, the star has returned to his job as a fireman while also looking after his family wood shop, "Chisel and Sawdust."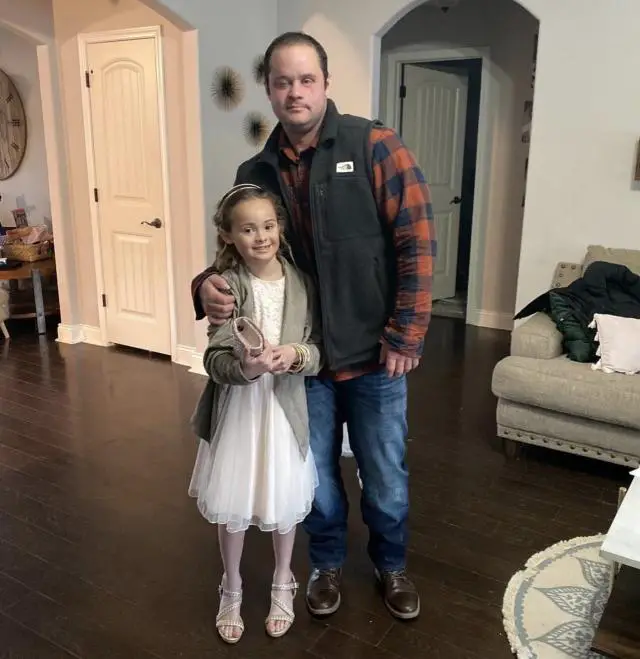 As most of us are well aware of his professional life, very few know that he shares 2 precious children named Landon Looney and Lucy Looney with his former wife, Chelsie Lamborn-DeMerritt. Despite the couple's split, they co-parent their children harmoniously.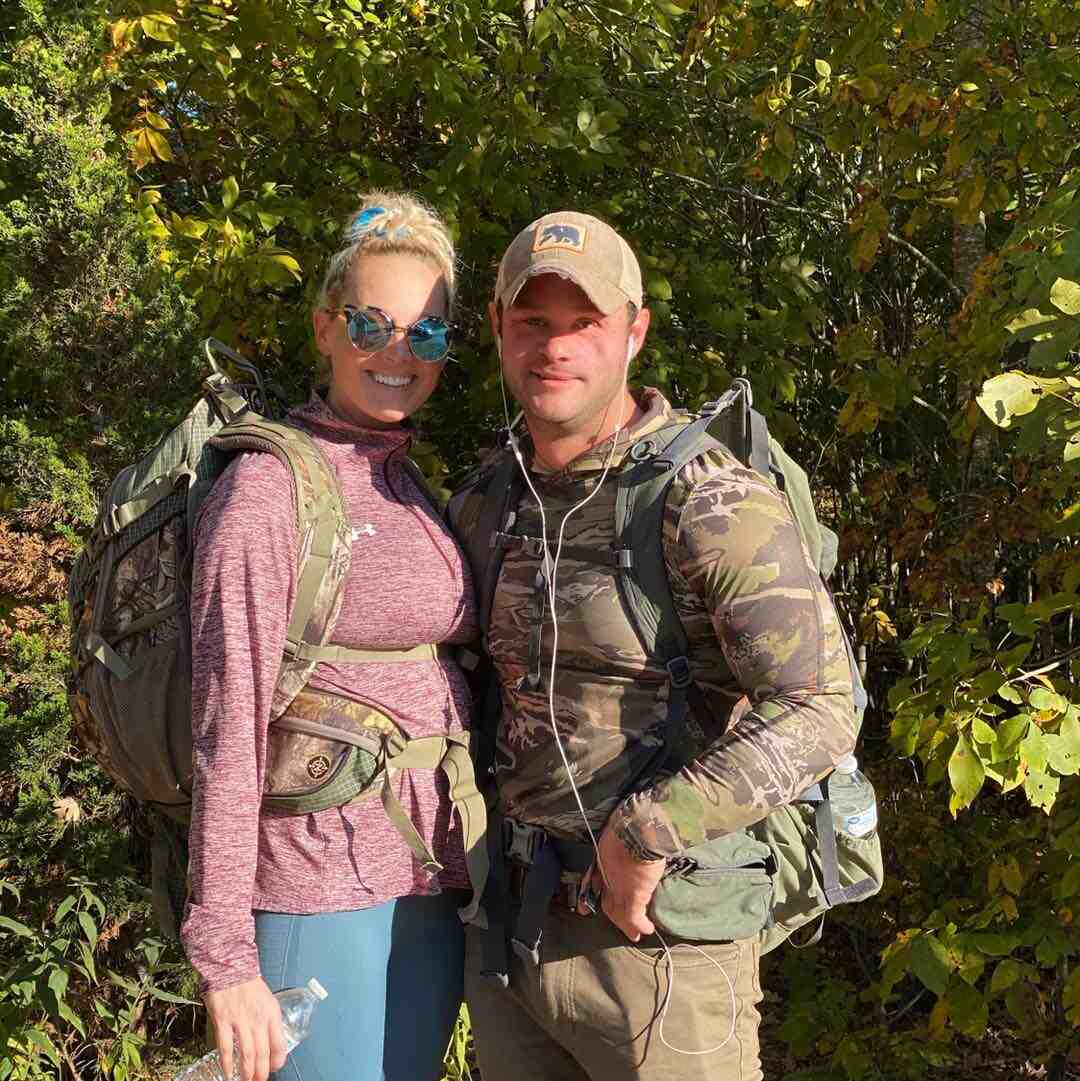 Chase's ex-wife is now married to Douglas DeMerritt, and despite their differences, the family often gather together to spend quality family time. Likewise, Chase and Chelsie love the kids very much and often feature them on social media.
Recently on 15th February 2023, Chelise posted a lengthy post asking her Facebook friends to help her find a cheerleader to help her daughter for cheer tryouts.
Similarly, on 24th February, the mother shared the sad news about her son having to deal with losing his best friend, i.e. their pet dog Tank.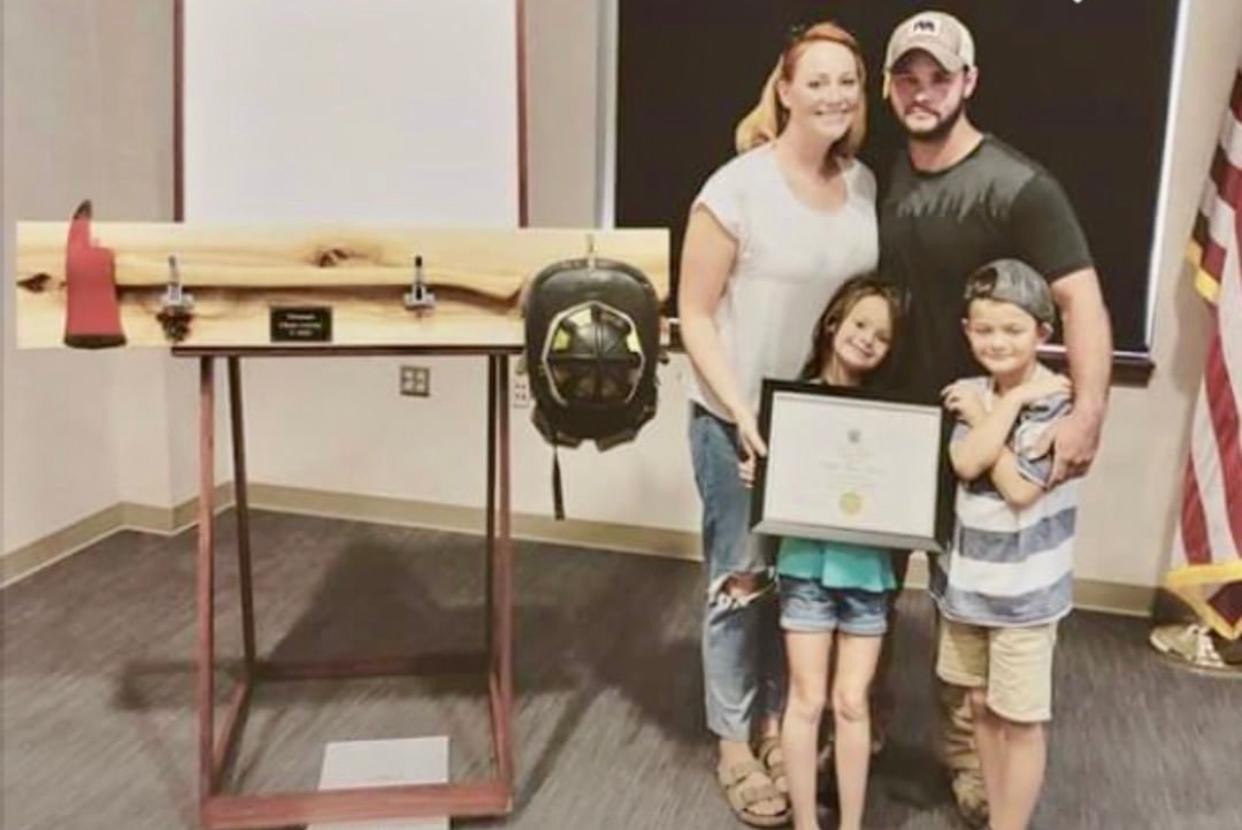 While the mother leaves no chance to showcase her love for the children, Chase is the same when it comes to Landon and Lucy.
On January 24th, 2023, the father uploaded several photos on Instagram featuring himself and his children. He stated that although his life had been transformed since his separation from Chelsie, the one constant that remained unchanged was how the children came first before and will continue to be first forever.
He wrote,
"First new family trip of 2023. Our first Oklahoma thunder game was a success. So much fun, great memories, and laughs! We will be back! Nothing was taken for granted. It turns out I'm still the luckiest man alive!"
In a 2021 picture, the father shared an adorable photo with his daughter and mentioned how the pandemic had impacted his activities with the children.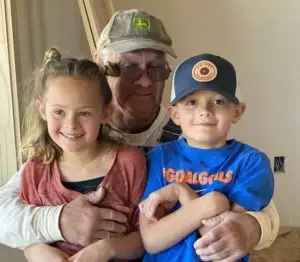 He revealed about always been to daddy-daughter dance with Lucy since she was in 1st grade, but they could not do so due to the pandemic.
"So Chelsie ordered Lucy's dress. I'm going to grill up the nicest steaks, and I am taking my baby girl to our living room for dinner and DJ Landon will spin some fun toons for us to dance to. Who doesn't love the cha-cha slide?" added the star.
So, one thing is sure the woods craftsman high values spending quality time with his children and makes sure to seize every opportunity to do so.