Famous for her role as the Mouseketeer on "The New Mickey Mouse Club," Lisa Whelchel is a renowned American actress, singer, songwriter, author and a notable public speaker. All these careers have been the source of her net worth and salary from a very young age when she was a cast in "The New Mickey Mouse Club."
Lisa Whelchel, the lady of faith
Lisa is a lady of faith who, when turned ten years old, became a born-again Christian. And like any God-fearing Christian, she devoted her life to her Christian faith. Despite being an actress in movies and on television, she has been true to her beliefs and refused to portray anything that is against her principles of Christianity. We have you here a closer look on the net worth, husband, and career of Lisa Whelchel.
Lisa Whelchel's Net worth is $5 Million.
The main sources of Lisa Welchel's net worth and salaries have been acting, writing, music and inspirational speaking. Lisa was recruited in Texas by some scouts who were out on a talent hunt of kids interested in working with Disney. She played a Mouseketeer on "The New Mickey Mouse Club" at the age of 12.
Her fame in television skyrocketed when she appeared on "The Facts of Life." There she refused a storyline which made her portray the character of a young woman who would lose her virginity. Such strong stands!
In 2001, Whelchel reprised her role for a television movie, The Facts of Life Reunion. She shared the honor of Pop Culture Award at TV Land Awards with the cast of The Facts of Life.
While receiving her salary from acting in TV shows and movies, Whelchel also added to her net worth by taking ventures in music career all along. In 1984 she released a Christian pop album, "All Because Of You" which reached No. 17 on the Billboard Contemporary Christian music charts.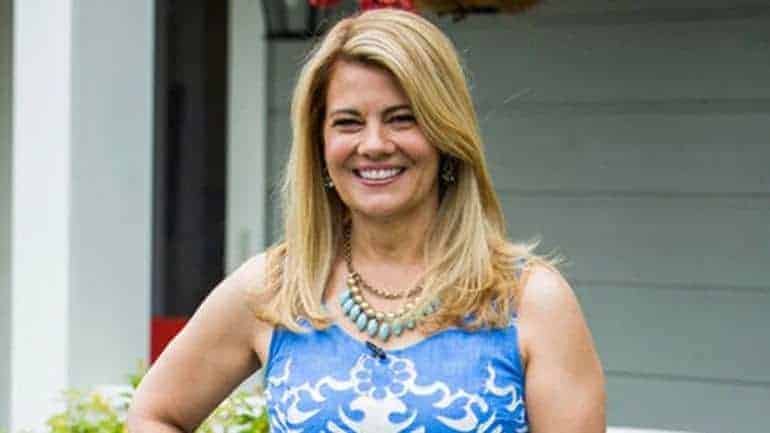 She was well recognized for this and even nominated for a Grammy Award for Best Inspirational Performance. Lisa didn't release a second album but made a cameo appearance in Steve Taylor's song "Meltdown (at Madame Tussaud's)" in his album Meltdown. In case you're wondering, this person is also a Christian music singer-songwriter. The perfect boyfriend for our Lisa he would have been, but alas, never made it.
To give you more goals, let me disclose that Whelchel has also written ten books on motherhood, child discipline, adult friendships, homeschooling, and finding Jesus through the development of holiday traditions. Being the bestselling author of "So You're Thinking about Homeschooling and The Facts of Life (and Other Lessons My Father Taught Me)," the royalty from this and other titles also add to her net worth. I am so sure her books would lead us to heaven.
The present estimated net worth of Lisa Whelchel is over $5 million.
Lifestyle
Lisa Whelchel is also a well renowned motivational and spiritual speaker. She has lived her life from a very young age as a devoted Christian. She is a regular inspirational speaker at churches and conferences nationwide from the age of 41. In 2001, when she was at the age of 38, she founded Momtime Ministries, a religious network of mothers' groups who meet to "equip and refresh and encourage" one another. Oh, how I want to visit a church already after gathering this.
Her Married life and Divorce from Husband Steve Cauble. Meet Her Children.
Lisa has been married to Steven Cauble, a pastor in a church, for fourteen years and has had three children with him. From her writings, we know that she fondly called him "Steve" and how much she adored and respected her husband. She wrote that both of them were good friends initially kept meeting quite often. Though Steve had started developing an interest in her, she was still dating another guy. His boyfriend, she wrote was a musician.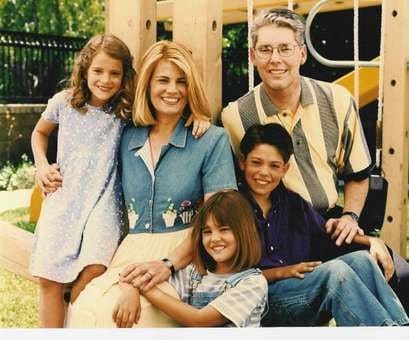 She eventually ended her relationship with that musician boyfriend, and it was the time that her ex-husband proposed to her. To his proposal she denied, but later on, got engaged and eventually fell heads over heels for him. About when she was on a flight, she wrote,
"I took out a legal pad and began to list all of Steve's wonderful qualities. There was never a question about how much I admired and respected him, so this was easy." She added, "When I got off that plane, I ran into my fiancé's arms and gave him the sloppiest kiss you ever did see!"
Taking this account of her in minds, it is so difficult to imagine what could have happened between Lisa Whelchel and her then-husband that led to their divorce in 2012. She has three children who live with her, Clancy Cauble, Tucker Cauble, and Haven Cauble. Let us all make a little prayer for her and her family. 😉
How old is Lisa Whelchel? Know her age, Birthday, Birthplace.
Lisa Whelchel has her birthday on 29 May 1963. She was born to James Whelchel and Virginia Whelchel at Littlefield, in Texas, United States. The present age of Lisa Whelchellis is 55 years. Her star-sign is Gemini. The fiercely loyal tribe!
Bio
| | |
| --- | --- |
| Name | Lisa Whelchel |
| Age | 58 |
| Birthday | May 29, 1963 |
| Birthplace | Littlefield, Texas, U.S. |
| Nationality | American |
| Height | 1.68 m |
| Weight | 66 kg |
| Net Worth | $5 Million. |
| Children | Clancy Cauble, Tucker Cauble, Haven Cauble |
| Parents | James Whelchel, Virginia Whelchel |