La Fonda Sue Honeycutt was famous for being the former wife of Duane Dog Chapman, one of the famous American bounty hunters. La Fonda Sue Honeycutt was born on 20th January 1953, and according to the source she is still alive.
The parentage and the net worth of one of the ex-wives of Duane Chapman are unknown.
She never came into the prominence like other family members of the Chapman family. La Fonda Sue Honeycutt was the first wife of Duane Chapman.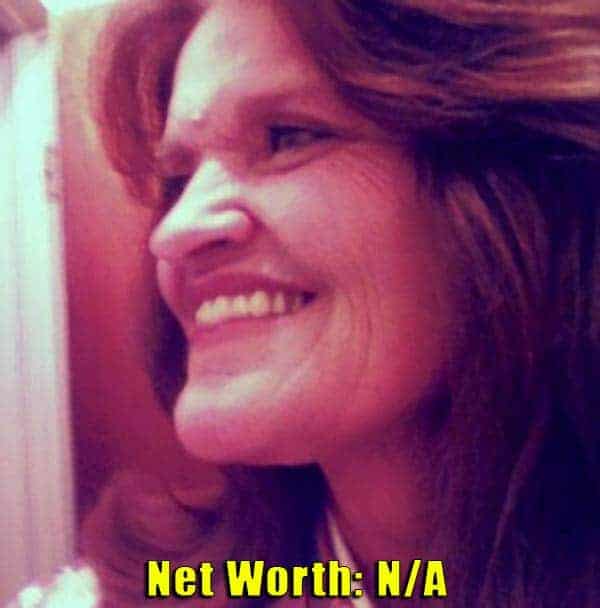 Nevertheless, the relationship with La Fonda Sue Honeycutt wasn't the first one. Duane Chapman also had a child from his teenage relationship.
And by the looks of it, Duane Chapman wasn't aware that he had a kid. There isn't a lot of details about La Fonda Sue Honeycutt life before meeting Duane Chapman isn't listed anywhere on the internet.
The only thing is known about the La Fonda is how she met and married Duane Chapman and when did she divorce the Dog.
La Fonda Sue Honeycutt's married life with Duane Chapman.
La Fonda Sue Honeycutt came into the life of Duane Chapman during his troubled times. Most importantly during the era when the drug was deemed as a felon. Before meeting with La Fonda Sue Honeycutt Duane Chapman was an integral member of a biker gang called Devil's Disciples.
In the year of 1972 on 1st of April, La Fonda Sue Honeycutt in Texas's lowlands, Pampa. During those days Duane Chapman was not famous for being a bounty hunter, rather is a popular convicted felon.
Before their marriage, La Fonda and Duane had a child together and later decided to get married. The couple has two children Duane Lee Chapman II and Leland Chapman.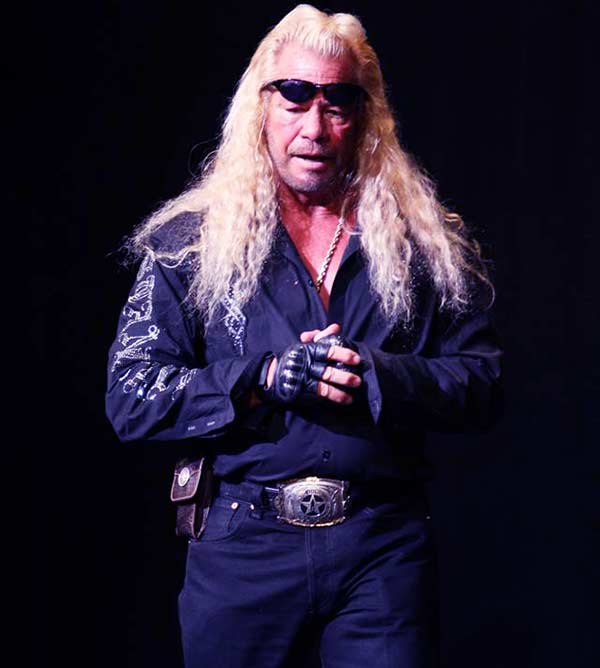 In the year 1976 La Fonda Sue Honeycutt's husband was charged with first-degree murder and he had to serve 5-year jail time. Duane Chapman was sitting in a car and he was waiting for his friend when a drug deal went completely wrong.
His friend was trying to get his hands of marijuana. At the same time his friend struggle with a drug dealer and an alleged pimp named Jerry Oliver. His friend killed Oliver and Chapman paid the price by serving 1⅕ years from the 5-year sentence.
This arrest put La Fonda Sue Honeycutt and Duane Chapman's blessed married life in jeopardy. And this is when La Fonda realized that being married to a felon is not something that she can keep doing.
Duane felony took a toll on La Fonda. And soon La Fonda filed for a divorce and wanted to split from Chapman given that he was still serving the jail time.
Later La Fonda received the custody of their children and never allowed Duane Chapman to meet his children when they are kids. The couple split in the year 1977 on 27th of October.
La Fonda Sue Honeycutt is Now Married To Husband
Jim Darnell.
La Fonda's ex-husband turned into a model prisoner and because of this. Duane managed to leave his prison life for good only because of his good behavior. Nevertheless, in the middle of all the bad things that were taking place in Duane Chapman's life, he came to know that his ex-wife made sure that Duane can't see his children even after getting out of the prison.
La Fonda divorced Duane Chapman, and at the same time, her decisions created a lot of problem in the life of the bounty hunter. Chapman had to pay $500,000 to his ex-wife La Fonda in terms of child support.
And this is where things started to change for Duane Chapman, the judge who was in charge of handling the case offered Duane an offer he couldn't refuse. The judge told Duane that if he catches a fugitive, then things will be compensated. And this marked Duane's first venture in Bounty Hunting.
La Fonda later married Duane Chapman's best friend, Jim Darnell. The date of their marriage is unknown, but their marriage lasted for more 24 years according to the sources.
Duane Chapman went on and had four more marriage, and his last marriage with Beth Smith Chapman was successful, and they are both leading a delighted life.
Children, and Family
.
Apparently, La Fonda Sue Honeycutt has four children. Two children came from her first marriage with Duane Chapman, Duane Lee Chapman II born on 21st of January 1973, and Leland Blaine Chapman born on 14th of December 1976.
And from her second marriage with Jim Darnell, she had two daughters Hannah Dawn Darnell who was born in the year 1979 and Britney Lynn Darnell in the year 1982.
La Fonda Sue Honeycutt age, wiki-bio.
La Fonda was born on 20/1/1953 which makes her 66 years old in the year 2019.
Age
66 Years (January 20, 1953)
Net worth
-NA-
Spouse
Duane Chapman (Divorced)

Jim Darnell (Separated)

Kids
4 Kids
Occupation
-NA-
Parents
-NA-
Nationality
American
Ethnicity
American