Trying to find love again after a rough breakup could be challenging. But if she was meant to be, then nothing can stop you. Alex Trebek is a Canadian-American TV personality famous for his appearances on NBC's game show, Jeopardy. His success is attributed to his hard work and the support he gets from his wife, Jean Currivan Trebek, and his family. Find out more about Alex Trebek's wife and children( Son Matthew and Daughter Emily Trebek) here including wiki info.
Alex Trebek is married to his wife Jean Currivan Trebek since 1990 after his Divorce from his first wife Elaine Trebek Kares.
Alexander is the most jubilant game show host to grace our screens for over two decades. However, not many people seem to notice that he is a married man. In fact, he is a successful father of two amazing kids with his wife, Jean Currivan since the early 90 were when they got hitched.
However, Jean isn't the only woman to call his fancy. Before her, Alex had been married before to another successful businesswoman named Elaine Trebek Kares also known as Elaine Callei from 1974 to 1981 when they got divorced. The duo didn't have any children together.
Down the line, he moved and found the love of his love. So how did the pair meet? Back in 1988 when parties were still parties, Trebek met Jean and cordially invited her to his place for dinner. She was nervous at first and even admitted in an interview with People's magazine of being afraid of mispronouncing her name on the date.
"I was afraid I'd mispronounce my own name! But Alex is really down to earth. He's much more casual than he is on the show,"
Jean told People.
She thought that he was going to bring his on-screen savior fare but was surprised to notice the different personality he brought to the table. The two hit it off immediately and dated for two years before he proposed on her 26th birthday.
The proposal caught her off guard and took her breath away. The couple got married on April 30th, 1990 at L.A Regency Club. They have seen blissful times together and endured much more.
Who is Jean Currivan Trebek? facts about Alex Trebek's Wife. 
While she may have received recognition after her marriage to the renowned host, life under the spotlight isn't her cup of coffee. While on the one hand, Alex Trebek is a popular TV personality whose job is all about working in front of the camera, his wife Jean Currivan Trebek isn't comfortable in front of the camera and doesn't like the idea of focus put on her especially when she has make-up on.
Born on September 1963, Jean Currivan Trebek is 57-year-old native American is Caucasian. She pursued her education at Haborfields High School. She is a real estate project manager and supervisor based in New York.
She juggles work and her full-time career prospects and has even indulged her daughter Emily Trebek in the line of business. Her net worth is unknown since she has distanced herself from public scrutiny.
Jean is a staunch believer in Christ and is a member of the North Hollywood Church of religious science. She was the pioneer of the Singing bowl meditation in the church and has been listed as one of the practitioners.
Alex and his wife share a 26 age year difference. However, this hasn't been an issue since the couple has been living happily together for almost three decades. The duo owns a 35 acres of mountain hill home worth $1.5 million bought before their wedding and planned to build a house there.
"I don't know yet what style house I will build,"
Trebek told the Times.
"We both like modern architecture and French chateaus, so who knows? But it will be a collaborative effort with my fiancee, Jean Currivan . . . and it will be a monster."
Alex Trebek and his wife Jean Currivan Trebek have two children: A son, Matthew Trebek, and a daughter Emily Trebek
Alex Trebek's wife Jean Currivan Trebek is a mother of two, Matthew and Emily Trebek. Her son and firstborn was born in 1990 after their marriage and is currently 28 years old.
Matthew Trebek has invested in the family business and partly owns a restaurant with his Mother named Oso in Harlem, New York.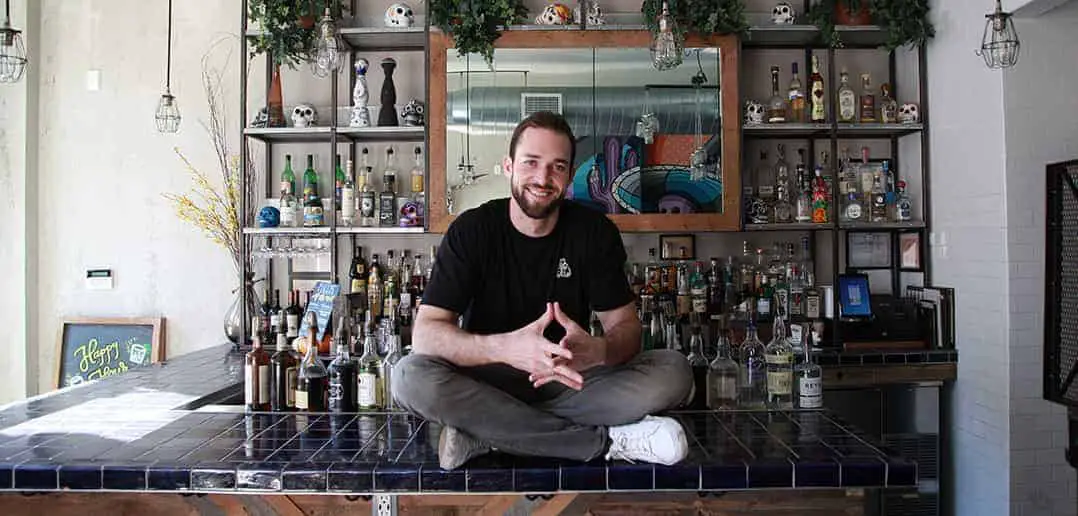 According to their son Matthew, he is more like his mother who shy away from the camera and does not want to appear in the public. As he puts it,
"My mom and I are much more reserved and shy, and my dad and my sister are a little more outgoing and [want] to be the entertainment people."
Emily Trebek, on the other hand, is currently flipping houses as her career.
Their daughter Emily Trebek was born in 1993 and is 25 years old as of writing this article.
Emily has always been interested in homes. When she was just a kid, she aimed to be an architect. After graduating she decided to get into the real estate business. As she was ready to flip her first house, she told her dad, Alex, that she wanted to do it with him.
she said,
If dad can fix something, he will not have anyone else do it. I remember back when I was learning to drive, and I would accidentally run over a sprinkler head or path lighting in the driveway, we all knew dad would be out five seconds later fixing it. And I always watched him fix things, and wanted to learn.
Their Daughter Emily has come out to be a successful real estate agent.
Wiki-Summary
The vibrant Jean Currivan Trebek stands out impressive and looks nothing like her age. The Caucasian mother of two has also done a perfect job molding her two children into successful career paths. Overall Alex Trebek's wife is humble and very religious – a character worthy of every man.